There are so many guides on Bali out there. So this guide will not include any of the usual tourist attractions, instead this is our guide to Bali off the beaten path.
The first time I went to Bali, I hated it. I've been living in Jakarta for four months at the time and met up with my dad and his wife in Sanur on Bali. And really didn't like it. Everything was so expensive, I saw sides of Indonesia I hadn't seen before, such as prostitution, and people just wanted to sell you stuff. I missed the genuine people of Jakarta (and other areas of Indonesia) and even though Jakarta is so big, I found Bali almost more hectic. At the end of my week there I ventured out to less visited areas, and the second time I went I skipped the tourist spots completely, and finally saw the charm of Bali.
If you do not want over priced resorts and food, fight with all the other tourists on Bali and want to see a more genuine side of Bali, keep away from Kuta and the other areas in the South, plus Ubud centrum. However, if what you're looking for is partying, other tourists and backpackers to swap stories with then the southern parts and Ubud centre is what you're looking for.
When I travel I want to see a place for what it is, how locals live, and not the tourist side of places. I have far from visited all areas of Bali, but I will list a few places worth visiting, that's off most tourists lists.
All places below are listed on our Indonesia map.
Jatiluwih Rice Fields
Yes, this is a tourist attraction. However, when we were there, it was completely empty. From what I understand, most tourists go to the rice fields close to Ubud, instead of venturing out to Jatiluwih. Even if it would be many tourists it's such a big area so you'd probably end up by your own sooner or later. And it is beautiful! Definitely worth a visit.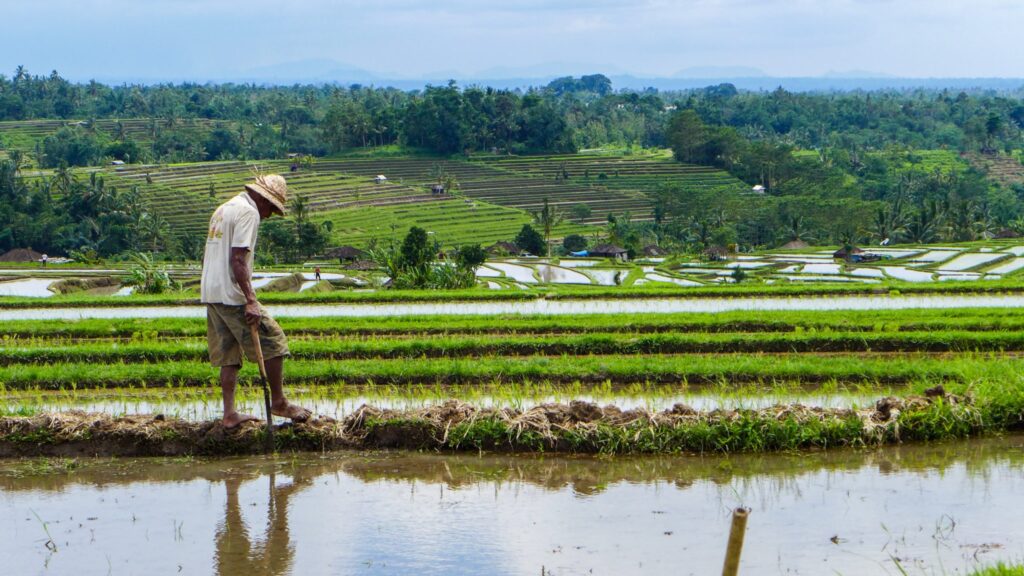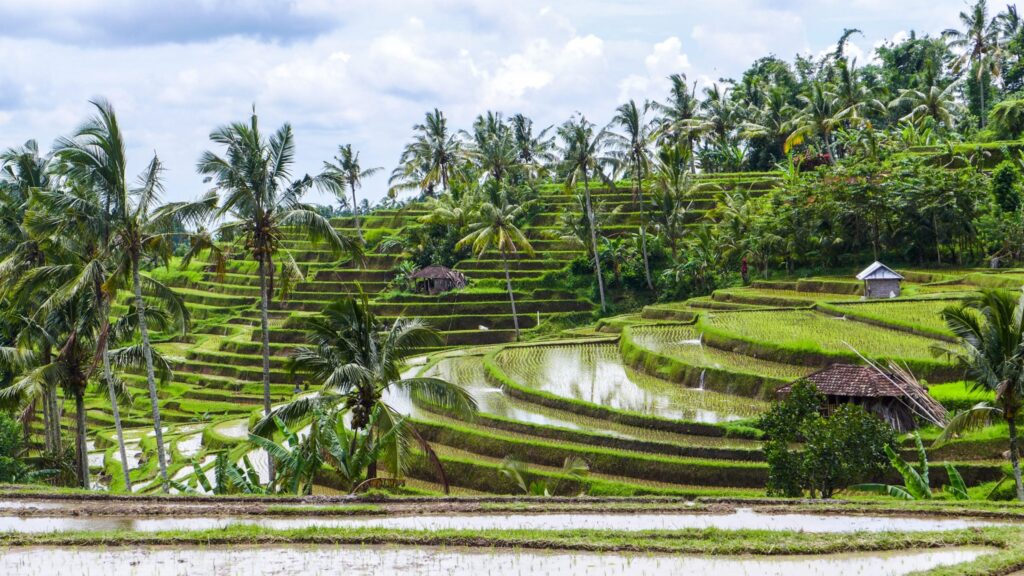 Ubud off the Beaten Path
To beat the crowds in Ubud, do not stay in the city of Ubud or the close to it. Venture a bit outside. Ubud is beautiful so I would not miss this area. If you have money to spend, there are some truly amazing resorts just outside the city. But if you're on a budget, try to venture a little outside.
We stayed in a beautiful small place last year, Hati Padi Cottages. It was just outside a small village in the middle of a rice field. We were the only guests there at the time, but even if it's fully booked it would probably still be very peaceful, as they only have a few rooms.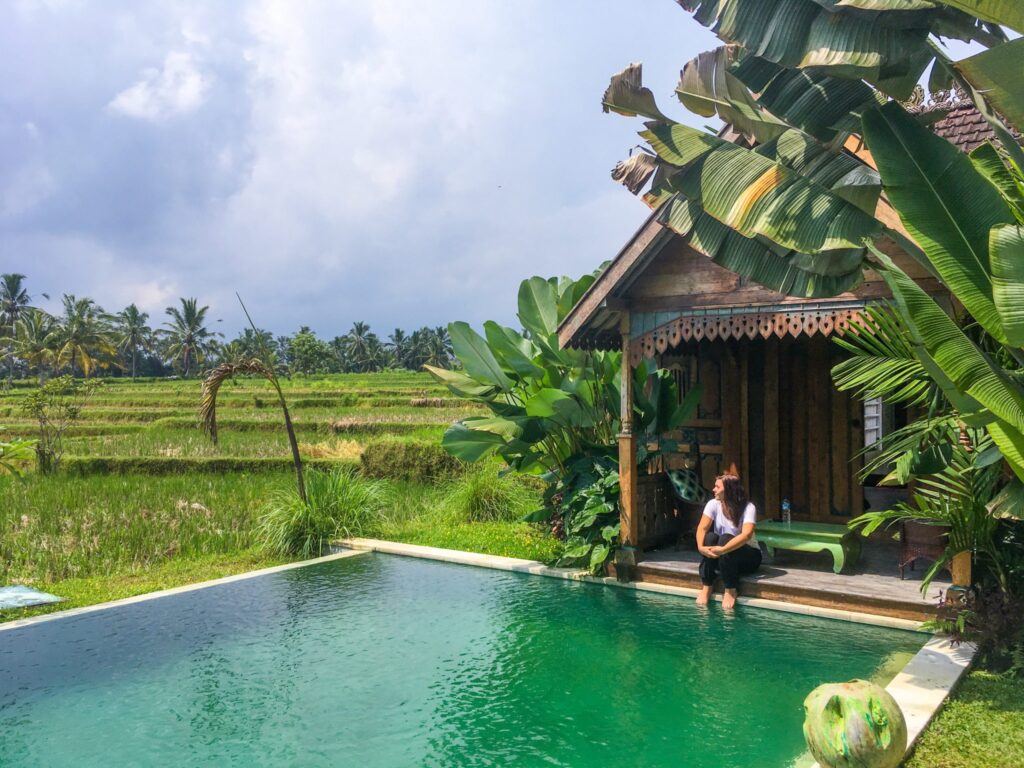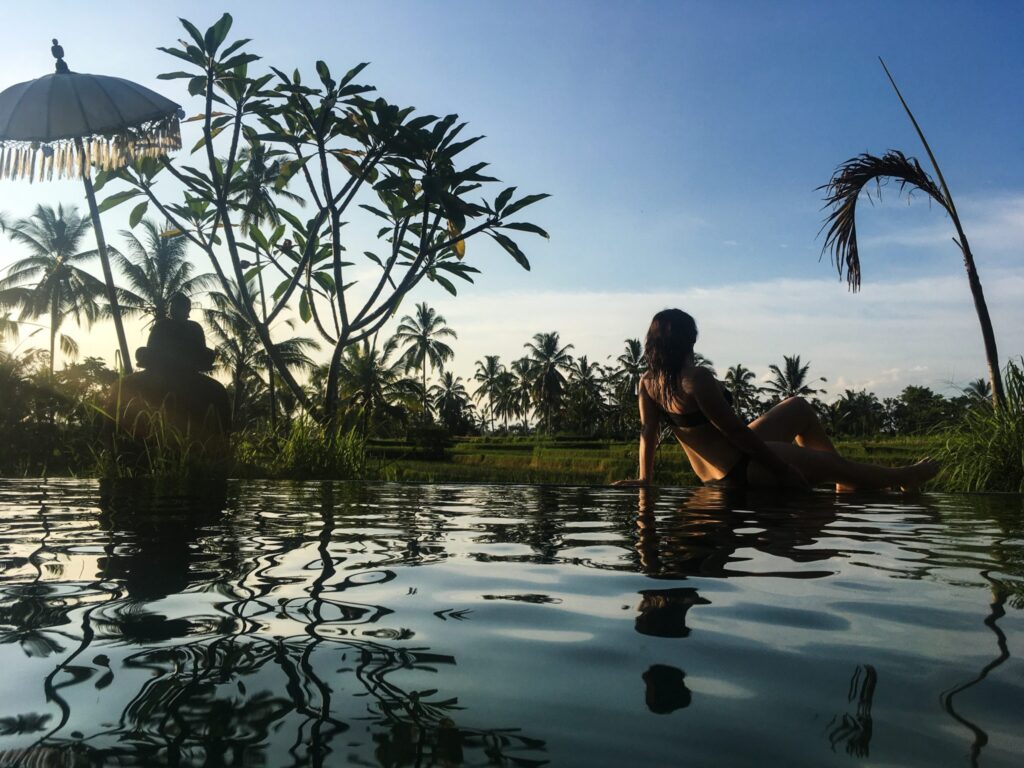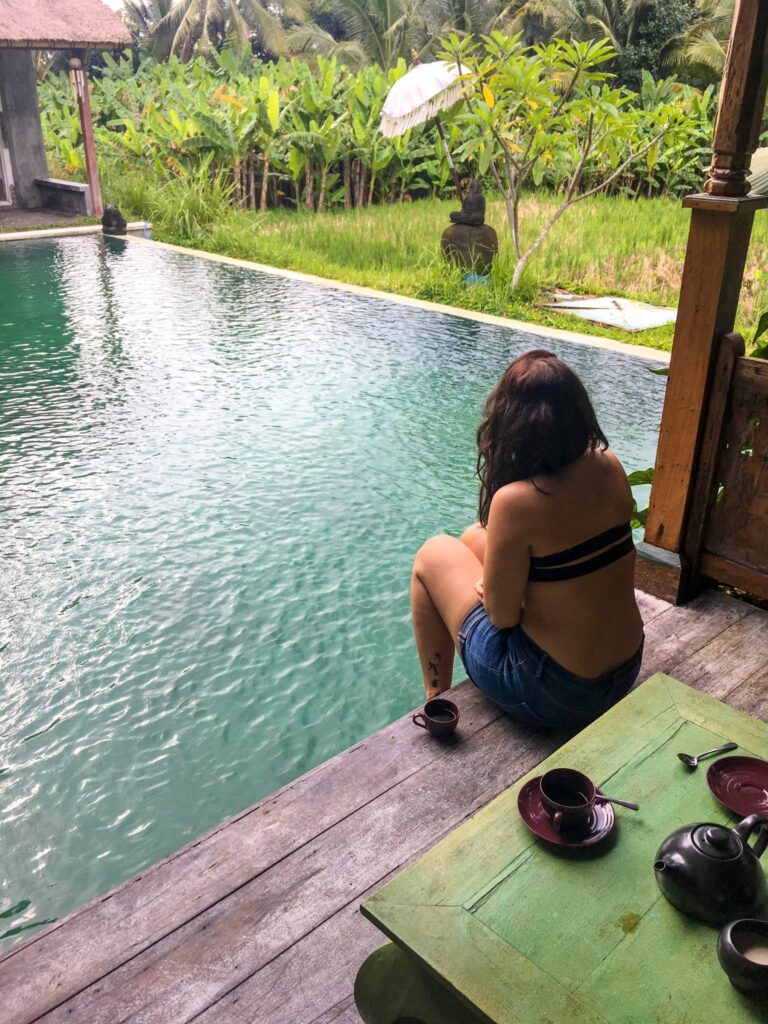 I have never been to a more serene place (this is not a sponsored post, just fyi). It's run by two young french guys and a local woman. They were all super helpful and friendly, and we had some really yummy food there.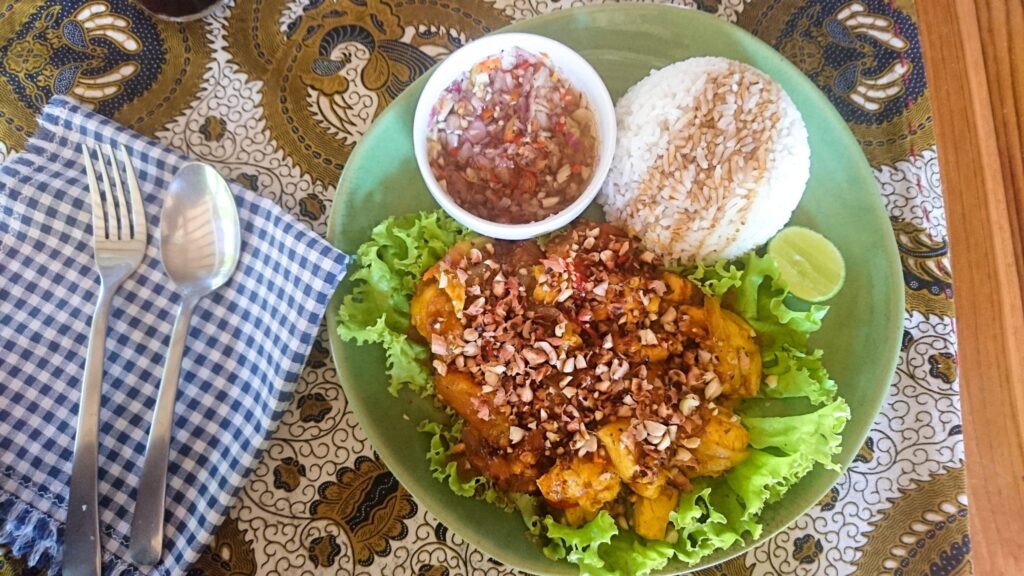 Beautiful Views in Sideman
When I went to Sideman I didn't plan to. The driver we had for the day told us about Sideman road and how beautiful it was. And he was right. There are a few hotels and resorts there now, and I think more is being built. So make sure to head up there before it gets too touristy.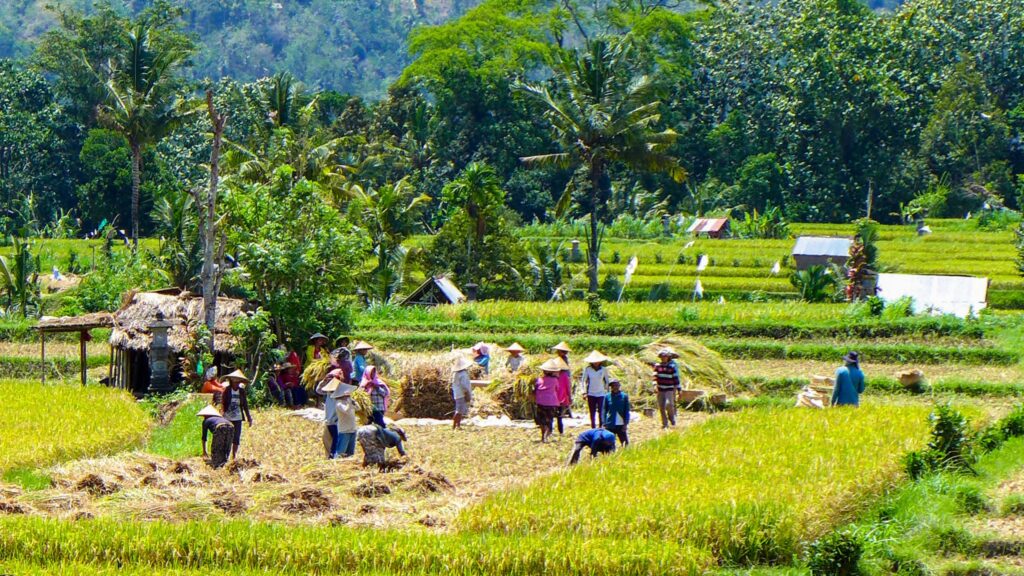 We just went out of the car and watched the surroundings, locals harvesting their fields, quietness, clean air, very peaceful. We only went through it and had lunch, but my net visit to Bali, I will definitely stay in Sideman.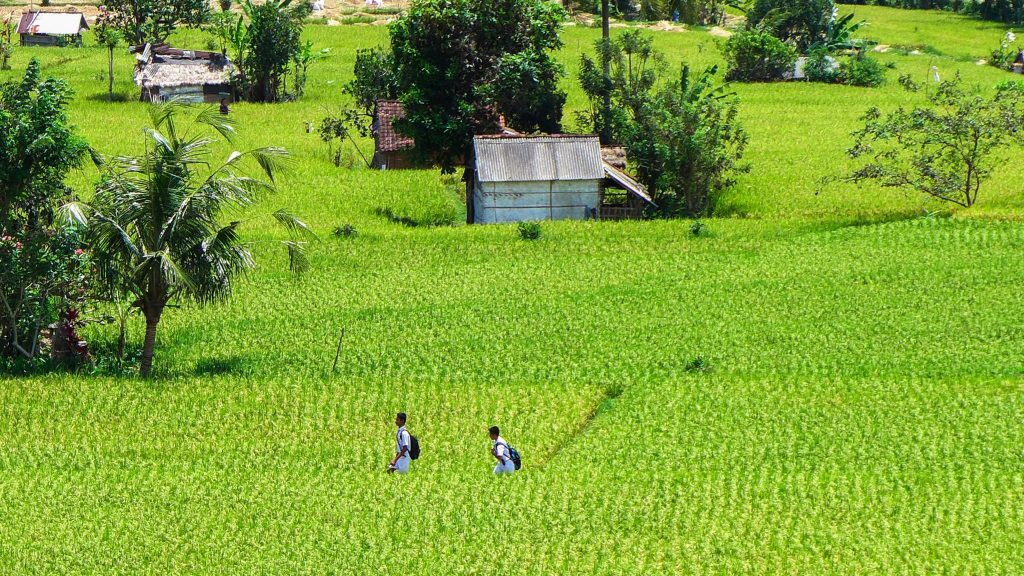 The Sleepy Town of Klungkung
When I told the driver I wanted to go to Klungkung he looked and me and asked why. He had never got a request form a Westerner to go there before. The reason I wanted to go, is because I have a friend from there, she wasn't there at the time, but I wanted to see her hometown.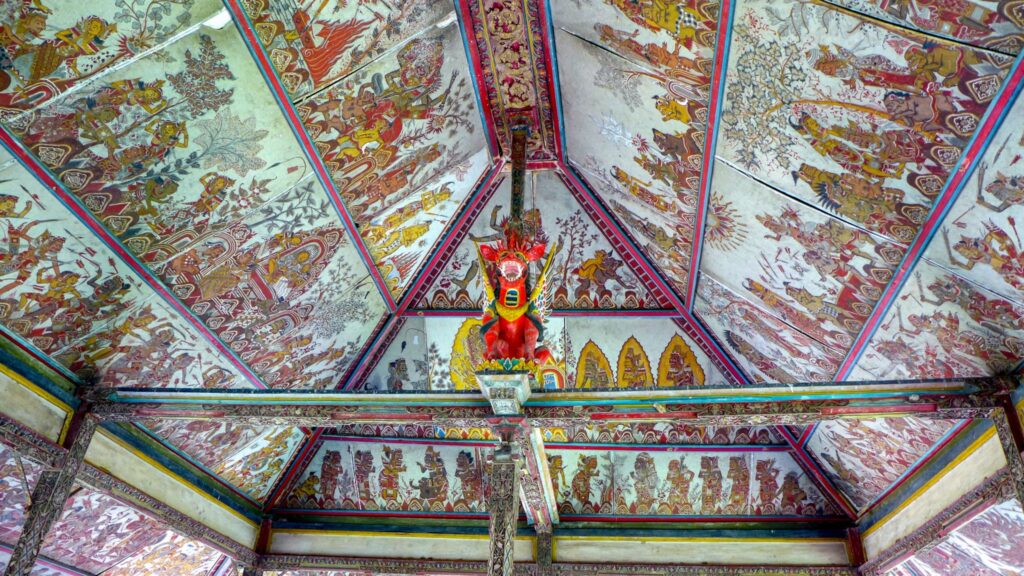 It's a really cute, sleepy little town. With a beautiful Hindu temple next to a big local market. I didn't see any other tourists. If you want to see a normal Balinese town, without any tourists, this is the place for you. And it's not very far from the touristy places in the South either. Plus it's close to Sideman road.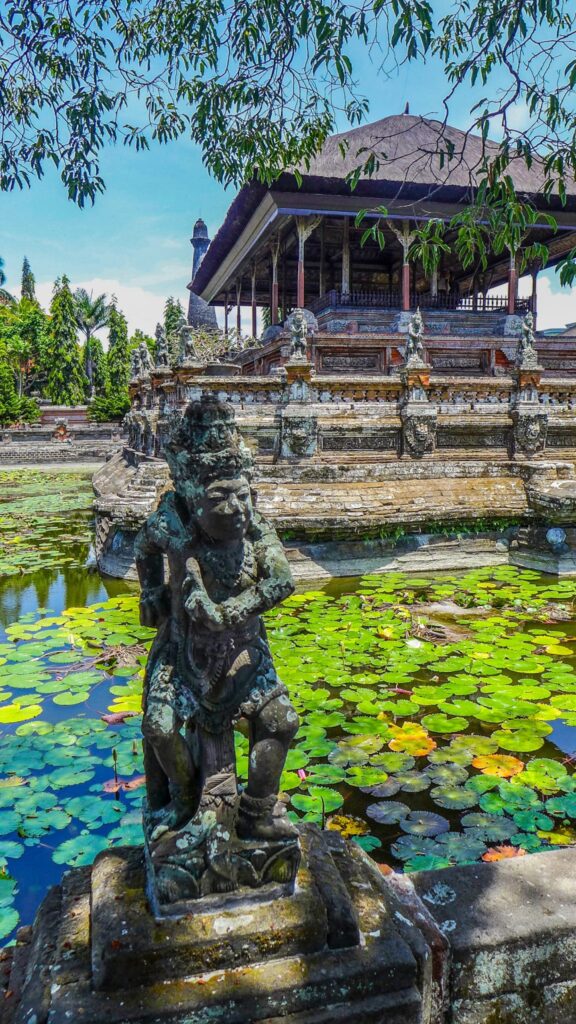 Northern and Eastern Bali
I haven't been here myself, so I can't tell you anything about these areas. But my Indonesian friends tells me to go to Northern and Eastern Bali to beat the crowds and see a more genuine side of Bali. This is also something I will do on my next visit to Bali.
More Indonesia!
Make sure to see our Indonesia page with tips about travel in Indonesia, map and all our blog posts about Indonesia.