Who makes the best coffee in Jakarta? When you're travelling coffee becomes a basic human necessity. You need a kick to get you up and off on the good foot.
On our recent visits to Jakarta my mission as Captain Coffee was to locate some of the best roasteries, brewers and purveyors of the dark brown elixir. Not as easy as you think considering that the island is called Java, Coffee is called Kopi and most people want to serve you a milky iced beverage.
All places below are listed on our Indonesia map.
#1 Tanamera Coffee
Modern, chilled coffee bar in the center of Jakarta, Thamrin. Guys in leather aprons have been proudly brewing coffee since 2013. They work with local Indonesian farmers to produce and roast a piquant coffee that is exquisite and distinctive. They serve all your favorite coffee combinations as well as cold brews, pastries and sandwiches.
The interior of red and black matching their branding is comfy and welcoming. Of course there is free wi-fi
Tanamera Coffee now have eight outlets throughout Indonesia. Quite possibly the best coffee in Jakarta.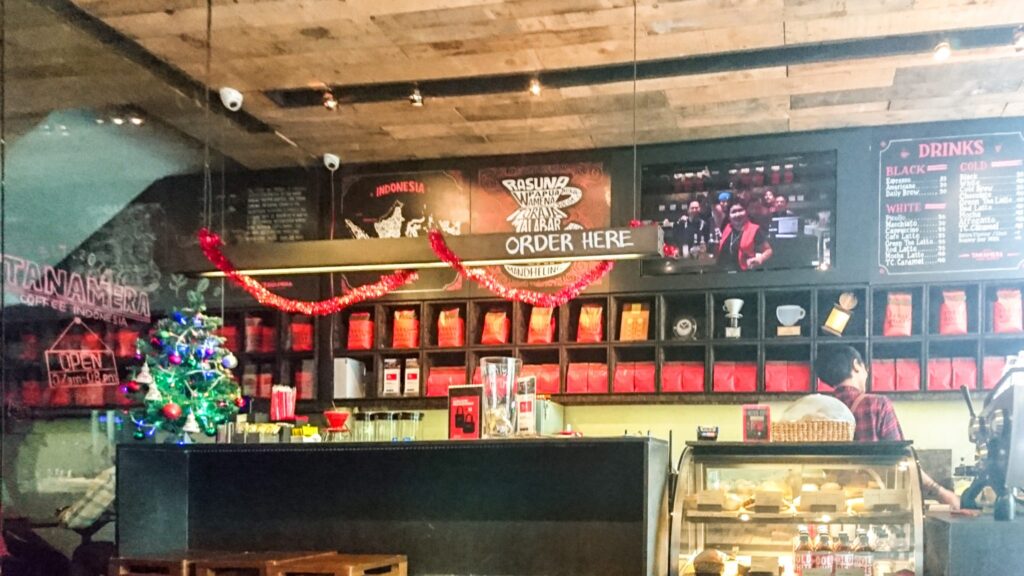 #2 Kopi Es Tak Kie
Before you get yourself too involved with Jakarta's famous Chinatown or nearby "Ghost City", get yourself down to Kopi Es Tak Kie.
Being Jakarta's oldest coffee house they've perfected their brewing skills over the last 90 years (yes since 1929) and offer a no frills brew at a really good price. There are tables and chairs and there is coffee… but that's about it. As their name suggests they make Ice Coffee, but you can ask for hot brews, with or without milk, just don't start asking for a de-caff soy latte OK?!
#3 Coffeebeerian
Coffee AND Craft Beer?.. yes it's possible at Coffeebeerian. It's a simple place with a few back rooms and a few comfy sofas. All kinds of hot/cold filter brews, specialty beans and a guy who just loves to make coffee. Not fancy, nor Instagrammable but great. It's also a nice area (Senopati) to walk around with large houses and gardens.
#4 Toko Kopi TUKU – Pasar Santa
Ok, you don't even get a table at this place, find a place to sit down on a nearby wall. At Toko Kopi TUKU you order your coffee through a sliding glass window, you can jump the queue of Go-Jek drivers. Mostly serving Ice Coffee with a plastic sealed lid and a straw it's hard to beat on a hot day in Jakarta. Go check out the local market, upstairs are loads of cool independent shops selling toys, records, graffiti supplies and more.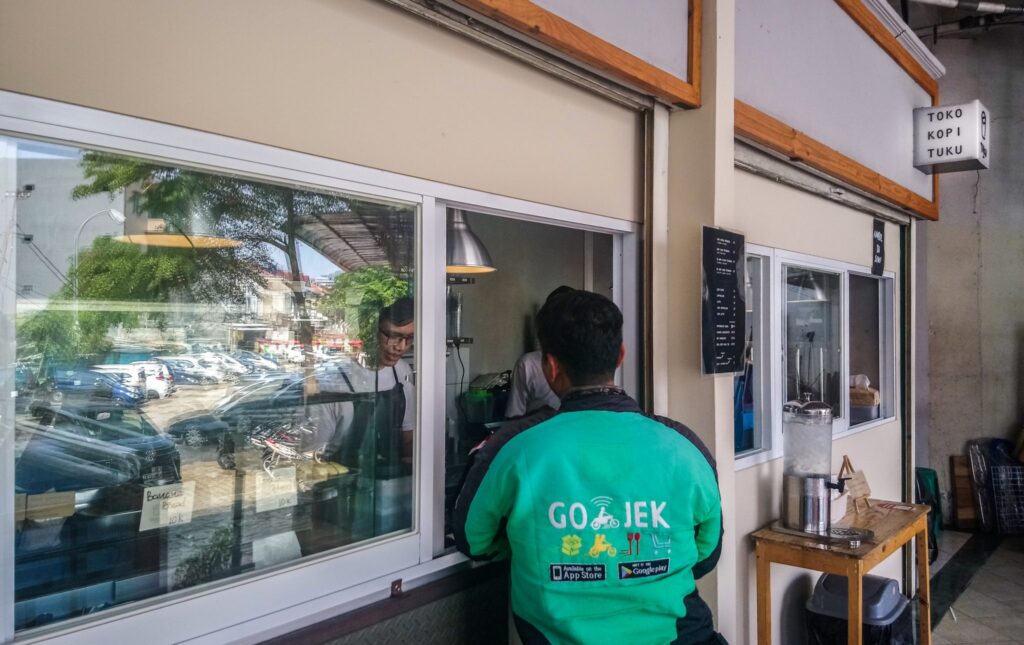 #5 Cafe Batavia
Yes it's expensive, yes you have to get past the crowds of students wanting interviews and selfies.. but as soon as you cross the threshold of Cafe Batavia you are transported back to the Colonial Jakarta of days gone by. Sip on your coffee and look out over the square with people riding colorful rent-a-bikes and enjoy the history.
What do you think of my best coffee in Jakarta hot spots? Let me know in the comment section below. All of my best coffee in Jakarta hot spots listed above and more are available on our Indonesia Map
Many people dismiss Jakarta as a tourist destination which is such a shame as it has so much to offer the traveler, even if you're just passing through, read our post "Why you should visit Jakarta" and our other Jakarta posts for more on this great city.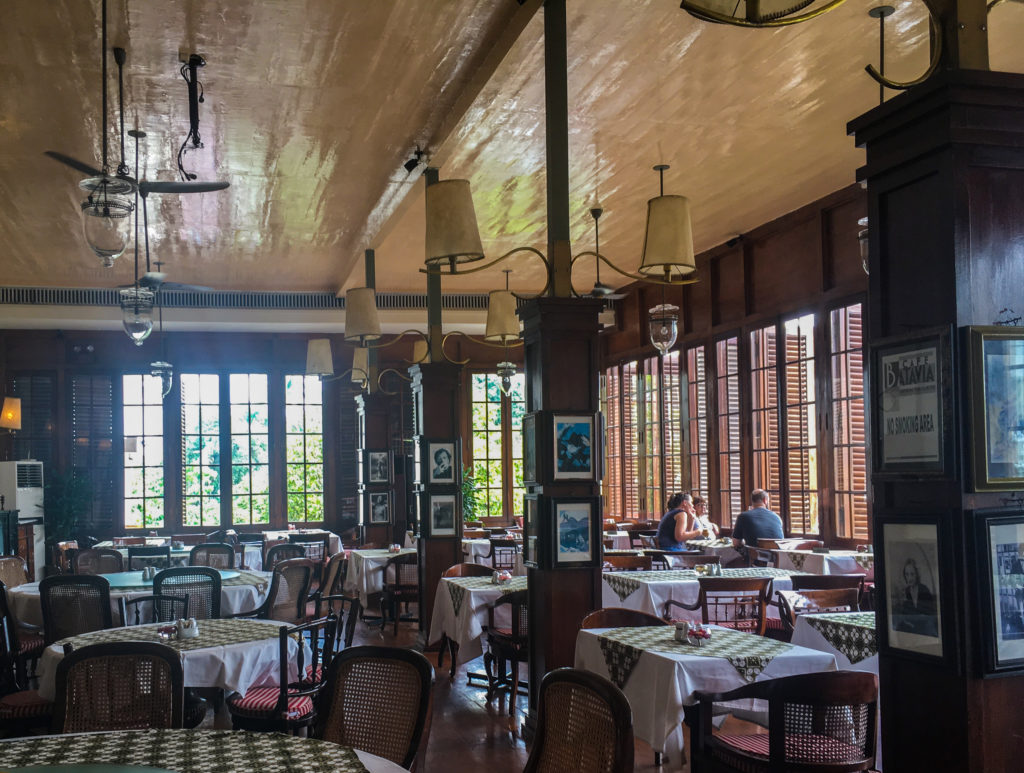 More Indonesia!
Make sure to see our Indonesia page with tips about travel in Indonesia, map and all our blog posts about Indonesia.