We spent just over two weeks in Belgrade and absolutely loved this city! One of the reasons were all the good food you can find scattered around the city. Belgrade is a very diverse city, and so is the food. You find everything here, from traditional Serbian food, to street vendors to really good Asian restaurants to upscale European places. It's a great city to just walk around and eat along your way. We tried many places and will list our favourites in this guide to where to eat in Belgrade.
Where to eat in Belgrade for Traditional food
Zavičaj
This was one of our favourite restaurants for Serbian food. It's located in Savamala, close to the bus station, so it's easy to get to, kind of in the middle of everything. The atmosphere is great and the food super yummy. The beer comes in clay mugs, which is a nice touch. It's maybe a little bit touristy, but the food is still really good, and prices not too high.
Question Mark
This is supposedly the oldest restaurant in Belgrade. The atmosphere is great, and even if it's kind of touristy we had a great meal here. A little but more pricey than Zavičaj. It's centrally located just off the walking street.
Tri Šešira
This is a very touristy restaurant in Skadarilja, but the food was good. It's a famous place so many of the nearby restaurants has similar names, so make sure to go the right one.
Where to eat great Asian food in Belgrade
中华食府 X.WANG'S KITCHEN
This was our favorite place in Belgrade, not sure how many times we went here. It's a Chinese family serving amazing Chinese food. Our favourite was Sichuan beef – it's a huge portion so you can share it between a few people, just add rice and maybe a few side dishes. It's centrally located in Savamala so easy to get to.
Wok Republic
This is a fast food place, but it has a sit down area and is a very cool spot. If you're looking for cheap good noodles, this is perfect. Loved this place and went a couple of times.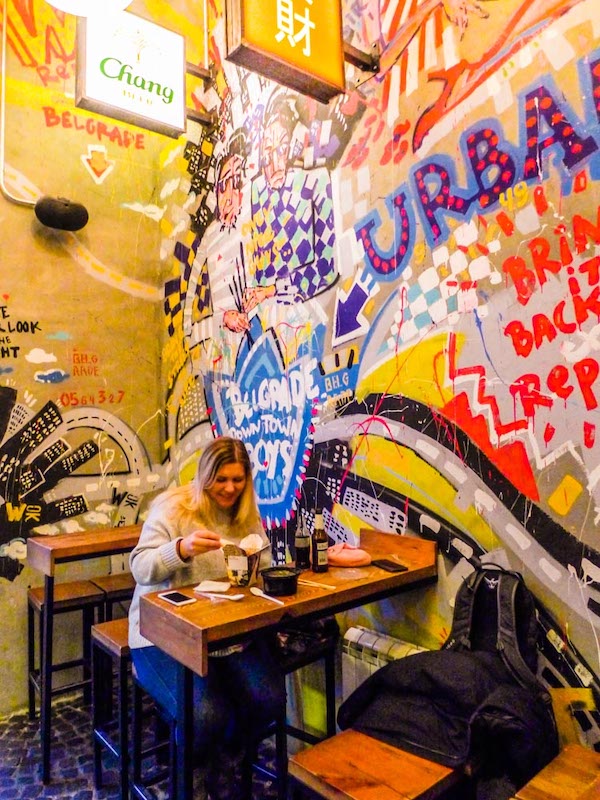 MOON Sushi & Fusion Food
Our server told us this place was the first Sushi restaurant in Belgrade. It's really good food, and the staff is super friendly, it's on the expensive side, but definitely worth a visit.
Where to eat great Western food in Belgrade
Homa Bistrot
Great local restaurant close to Saint Sava church. They're serving Serbian and western/European dishes. Everything is very well cooked and tasty. This is where families goes for their Saturday lunch, so either go another day or make a reservation. We managed to walk in on a Saturday and get a table for 5 people.
Fat Boys Food co.
One of the best burgers we've had. These burgers are absolutely amazing – it's not the cheapest burgers, but definitely worth the price! Even if the portions are huge and you will be super full after leaving – you won't regret it!
The restaurant is located in the up and coming hipster neighbourhood Dorcol so there's lots of cool cafes etc. nearby to discover too.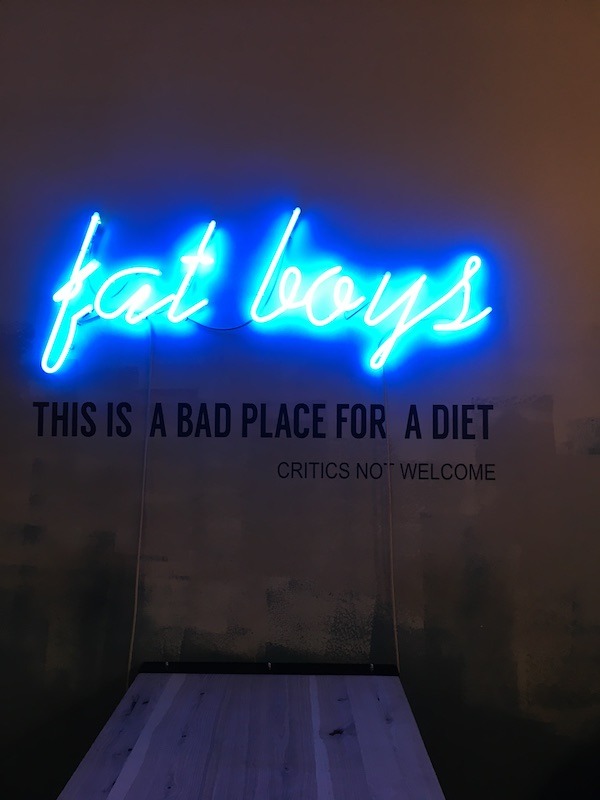 This is a super nice restaurant on the river in New Belgrade. They serve some really good pizza, for super good price. This is also a very nice area to walk around in next to the river, a beautiful part of New Belgrade.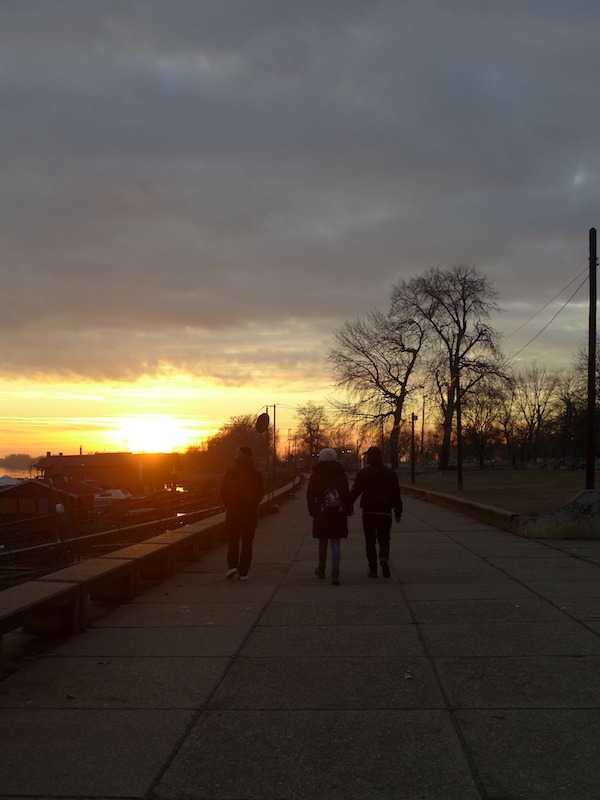 More Serbia!
Make sure to see our Serbia page for all our travel tips, travel map and all our blog posts about Serbia.