Jakarta is the capital of Indonesia, a huge city with a million things to see and do. It can be quite difficult and daunting for first timers in Jakarta. It can feel difficult to know how to get from a to b and what to do. So we thought we should write a little post about things to do in Jakarta, as we have been there 5 times now, and fall more and more in love with it each time.
Jakarta do not have many tourists visiting, which we think is ashamed, it has got something of a bad reputation, but we say it's definitely worth a visit. Read more about why you should visit Jakarta.
All places below are listed on our Indonesia travel map.
1. Stroll Through China Town
Located north of central Jakarta, or a 20 minute taxi ride from Grand Indonesia, is Glodok, Jakarta's very own China Town. Like most of Jakarta, it's a bit run down, but inside the covered walkways and round the winding streets you find a wealth of busy market stalls, food hawkers and mini malls dedicated to electronics and/or medical equipment. Strolling through China towns historical busy streets is definitely on the top of  things to do in Jakarta.
There are two main Chinese temples in Glodok, which are well worth to visit. It's permitted to enter and take pictures if you like. Remember to wash your hands at the entrance, but the friendly monks will guide you where to go. You don't have to pay or tip anyone. Inside there is a small garden which has a big tree offering some cool shade from the busy sweaty street outside.
In China town you can also find one of the oldest coffee roasters Kopi Es Tak Kie. It's not fancy, but serves a wicked cup of iced coffee. You can read more in our Best Coffee in Jakarta post. Bringing us nicely onto our next topic.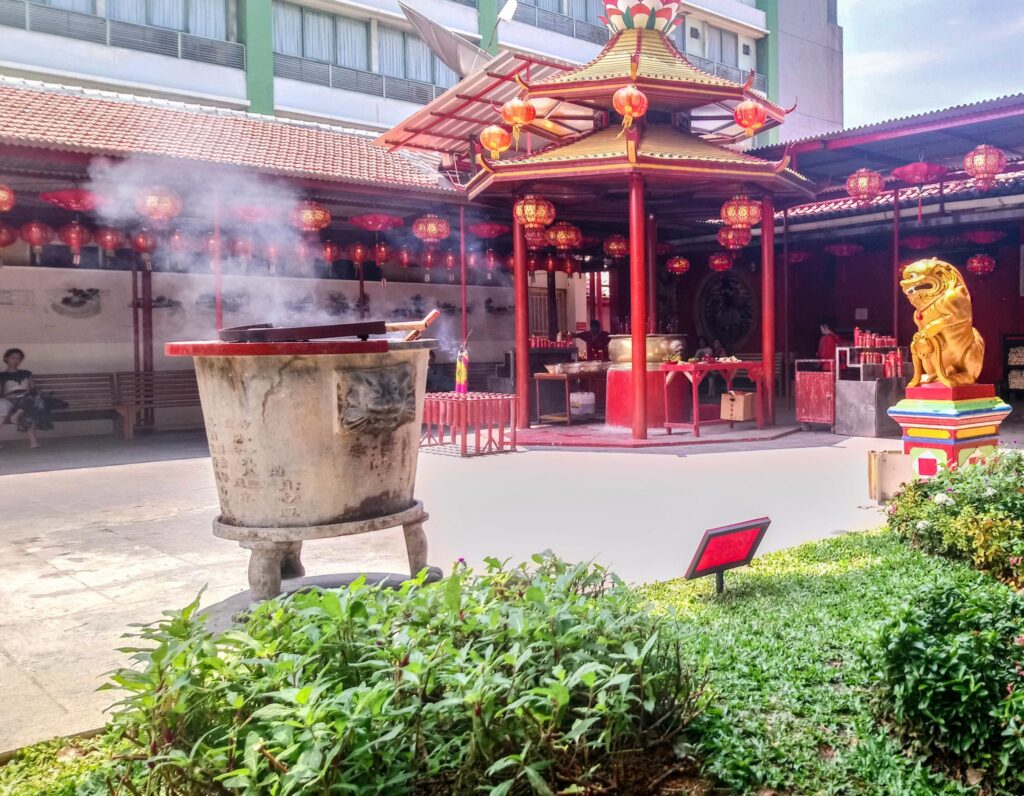 2. Watch the World go by at Coffee Shops
Coffee and Indonesia, I can only say: expect some of the best coffee you have ever had. There's so much variety, Ache coffee is slightly sour, Java coffee is round and mellow and Kopi Luwak ("Civet poo coffee") actually surprised me more than anything. Whilst in Jakarta (and if you're a coffee lover) you are spoiled for choice on where to get your daily fix. Yes, most the malls have the regular Starbucks and/or <insert generic coffee bar names here> but there is much more to find once you get off the main drag. Read more in our Best Coffee in Jakarta post.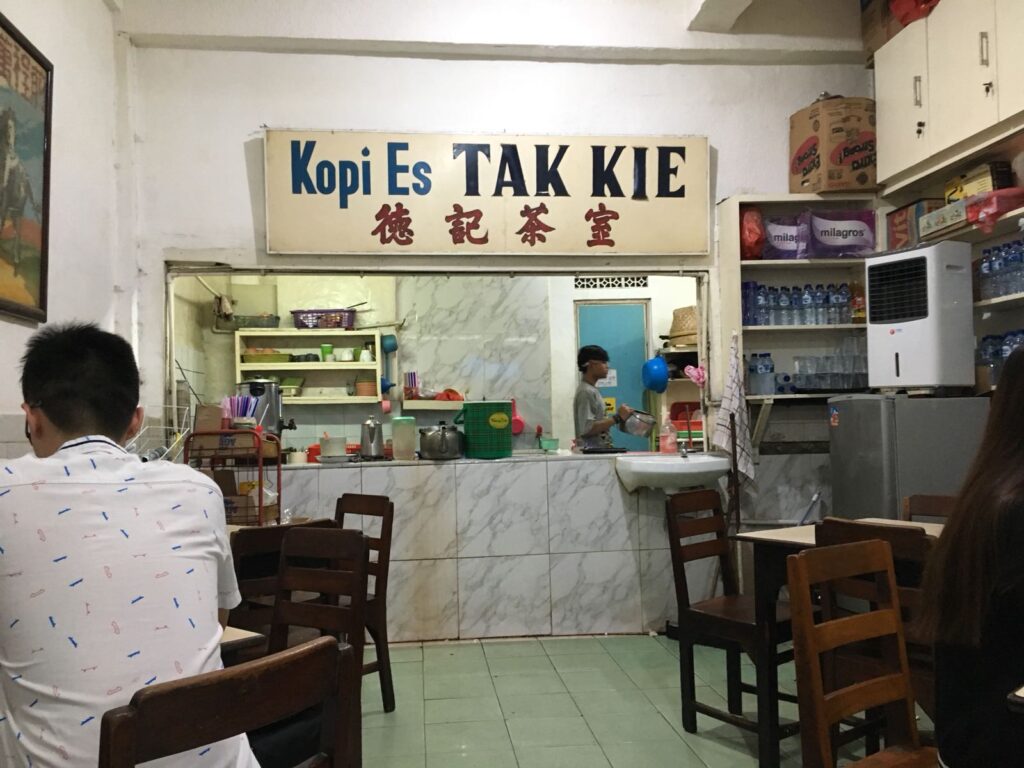 3. Indulge in Street Food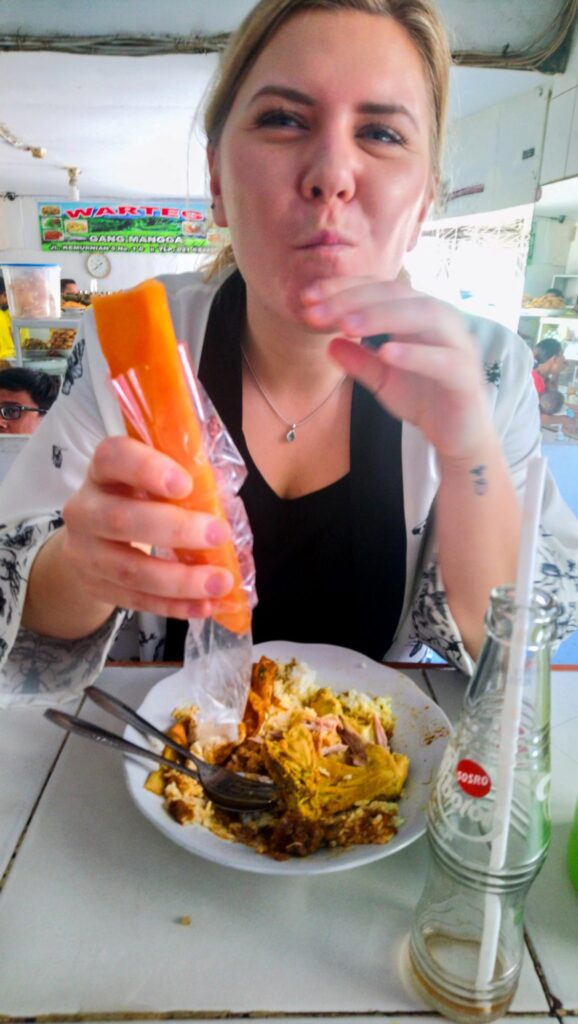 The next thing on our list is street food. Jakarta is famous for its street food and hunting down the best street food is our absolute favourite thing to do in Jakarta. There are millions of street stalls which all serves different types of Indonesian food, but they have one thing in common: it's all delicious! All of our best meals in Indonesia has been at street stalls
Don't be afraid to try the street food, in general it's safe. Just use your common sense. Read more about how to avoid get food poisoning in this blog post and for more tips on where to go in Jakarta check our this blog post. LINK!
4. Enjoy Jakarta's Skyline at one of the Many Sky Bars
Jakarta is one of the cities in Asia with most skyscrapers. These are mainly in the centre of the city and gives a very modern look to the skyline. This also means there are numerous of sky bars, lounges and restaurants which are great to hang out at to see the skyline in full. It's quite humbling to be among the skyscrapers and the views are amazing.
One of the more famous sky bars is Skye, located on the 56th floor of the BCA building in Thamrin with a great view over the whole city, but there are so many others, and more are built every year. The biggest downside of these sky bars are that the prices goes up as soon as the word "sky" is in there and some are quite pretentious with dress codes etc, like Skye. But at most places you can grab a bear, something non alcoholic or something small to eat to enjoy the views without having to pay a fortune.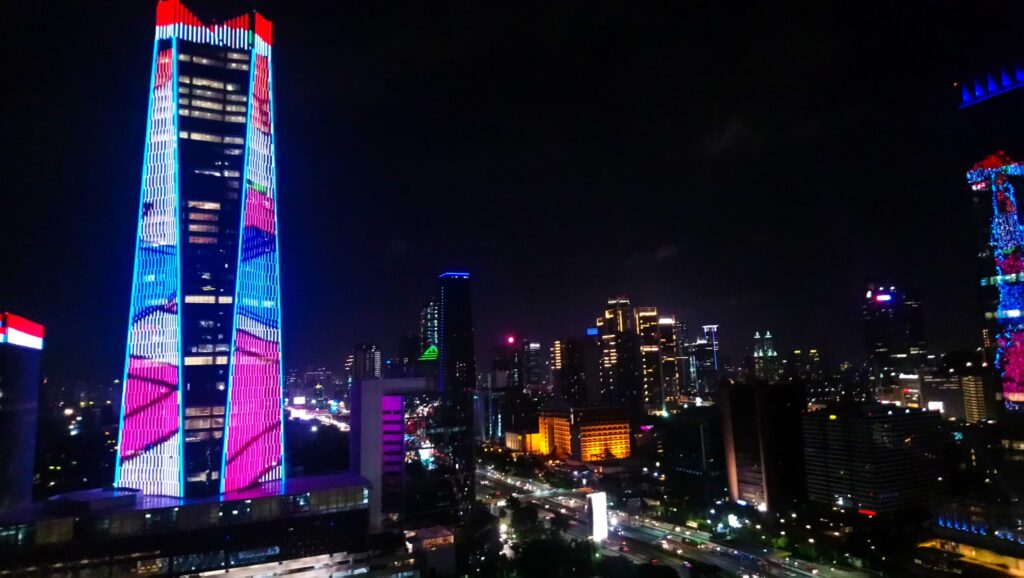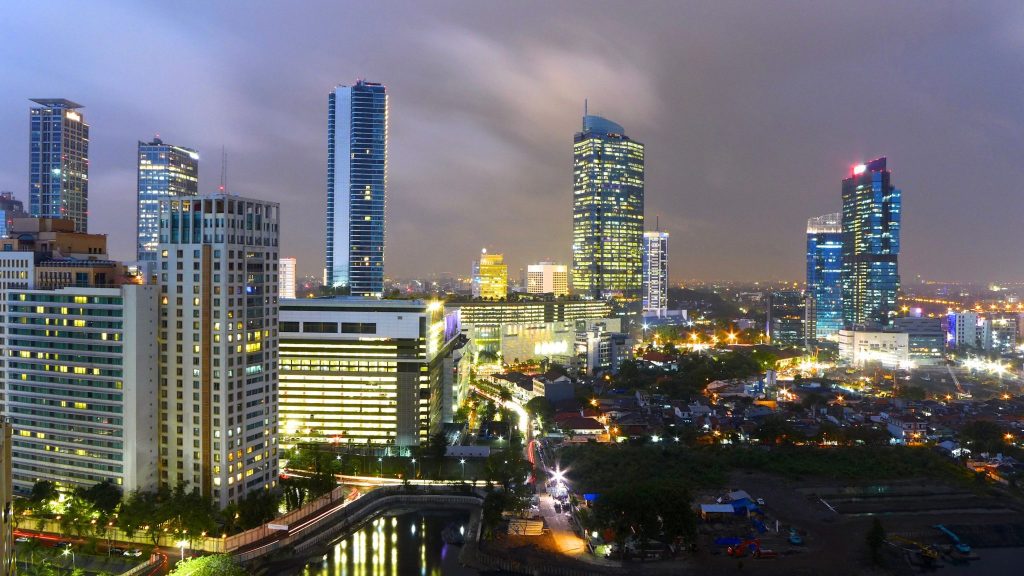 5. Meet the Colonial History in Old town
If there is one touristy area in Jakarta that would be Old town, or Kota tua, the area around Fatahillah square. This area still has many of the houses the dutch built. Fatahillah square is the main area, with many museums and Cafe Batavia, which restaurant in colonial style. It's actually a quite nice place to sit down for a coffee and look out at the square.
The houses around the square are in pretty good shape, however, as soon as you start walking away from the square and towards the harbour most of the old houses are in ruins. Except for the the old Dutch draw bridge, which the government keep in good condition. It's a weird contrast to the poor family houses around the bridge and the ruins along the way. But that is Jakarta, a city of contrasts.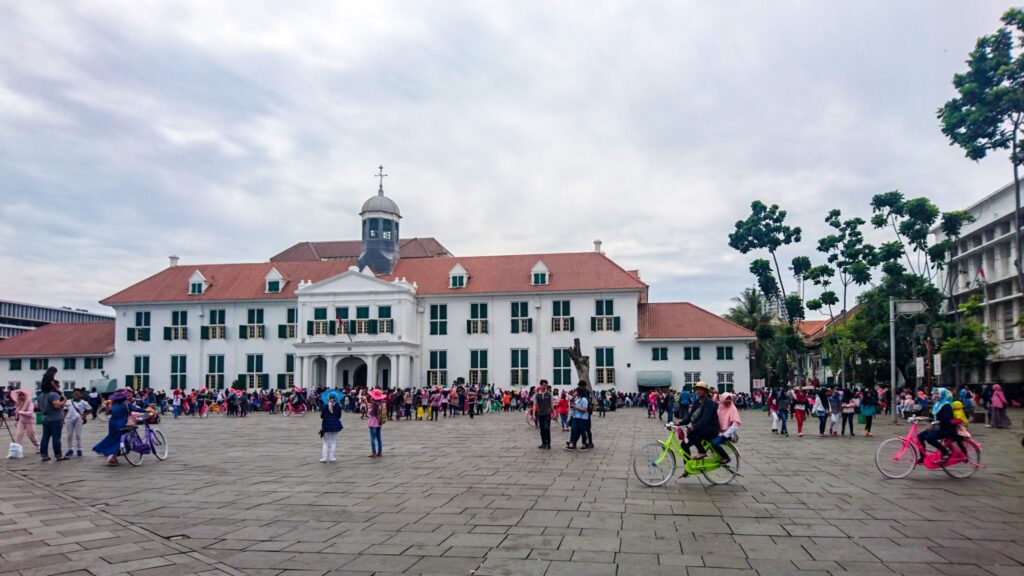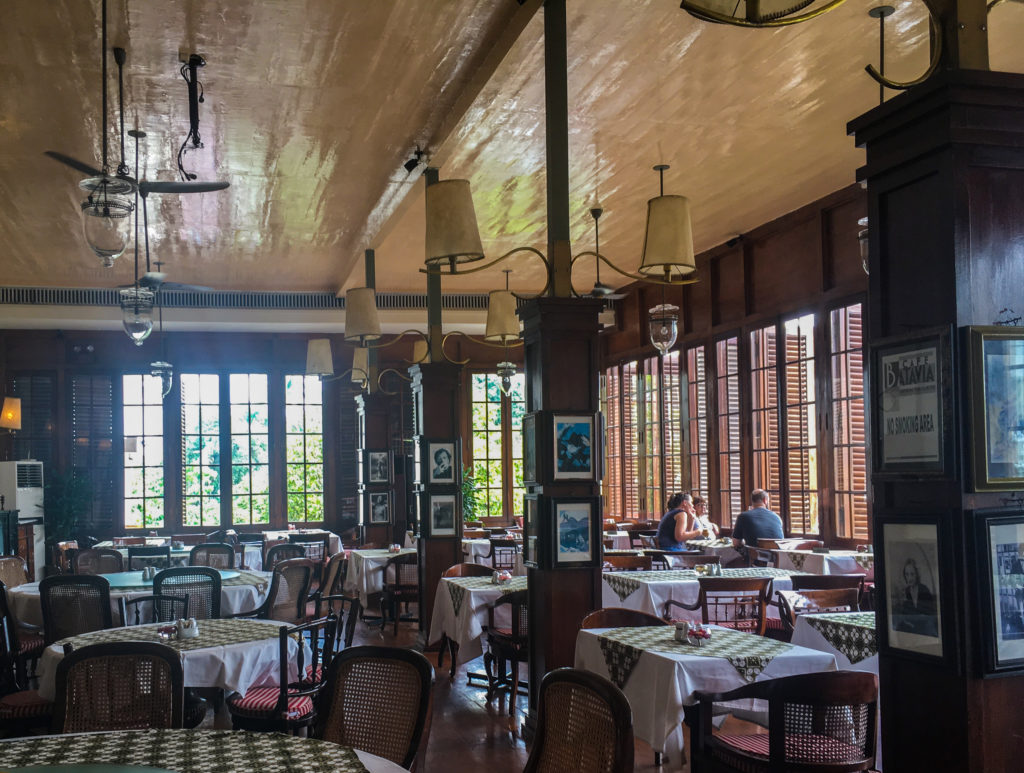 6. The Malls
Love it or hate it, but you will not be able to escape the malls completely. Jakarta is supposed to have most malls per capita in the world. There are the local malls, like ITC, which is more like a huge market and then you have the western malls, such as Grand Indonesia, with air con and Starbucks.
In the western malls you will find everything, cinemas, restaurants, food court, arcade and of course lots of shops. I've always seen the malls as a bit of a safe haven when I can't deal with the noisy streets or the heat anymore and just want something western, we all have those days and the western malls are perfect for that.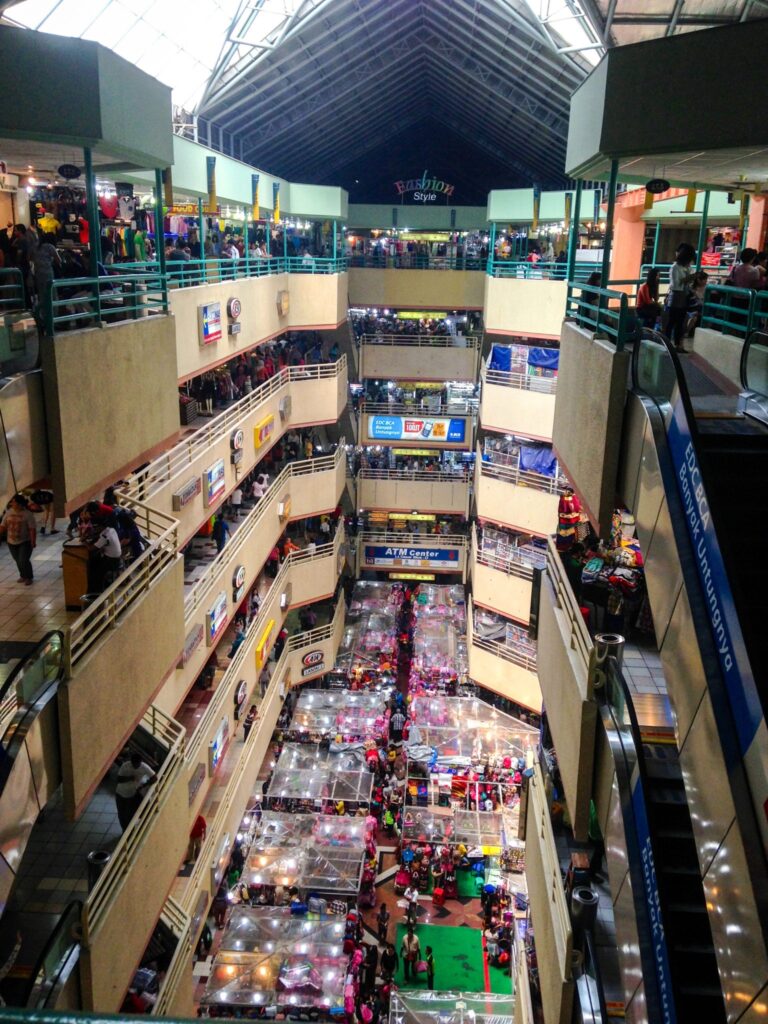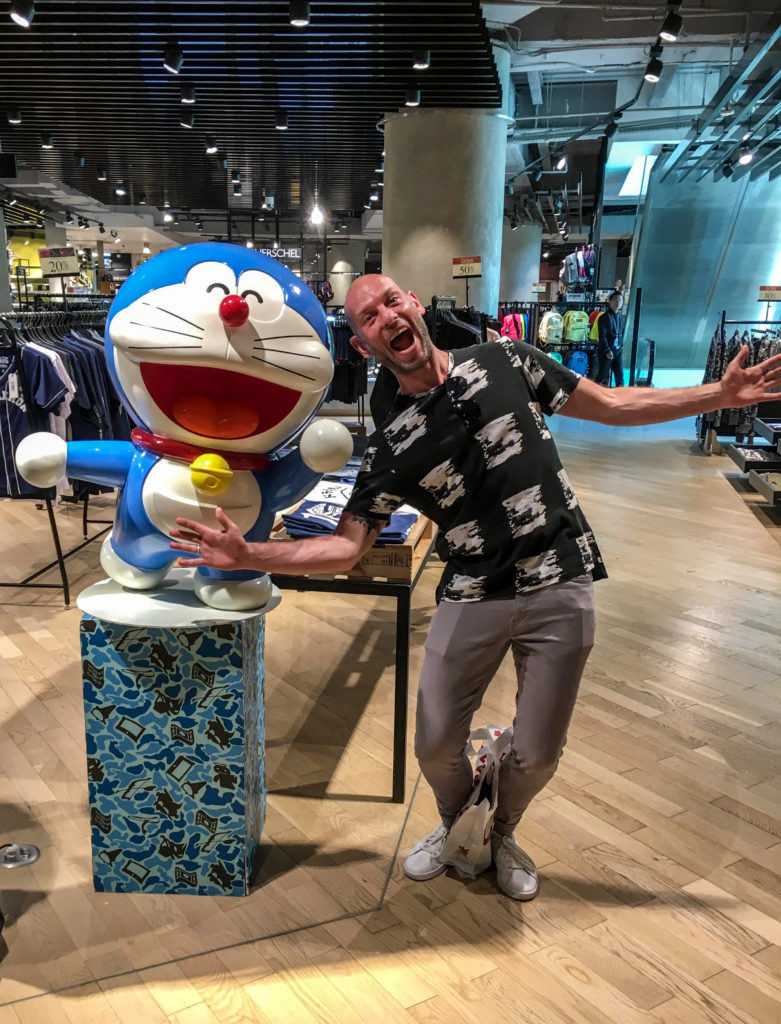 7. Explore all of Indonesia at Taman Mini
Taman Mini, or small park, is an amusement park in the South East of Jakarta. It's pretty far from the city centre, but a nice thing to in Jakarta as it entails information about all of the Indonesian regions. Each region has a part of the park with traditional houses built in life size form that region. All houses are like mini museums where you can see traditional clothing and learn more about that region.
As Indonesia has many regions, you can imagine that this park is quite big. So make sure to rent a motorbike or car or something to get around the park. You will need a full day to see the park.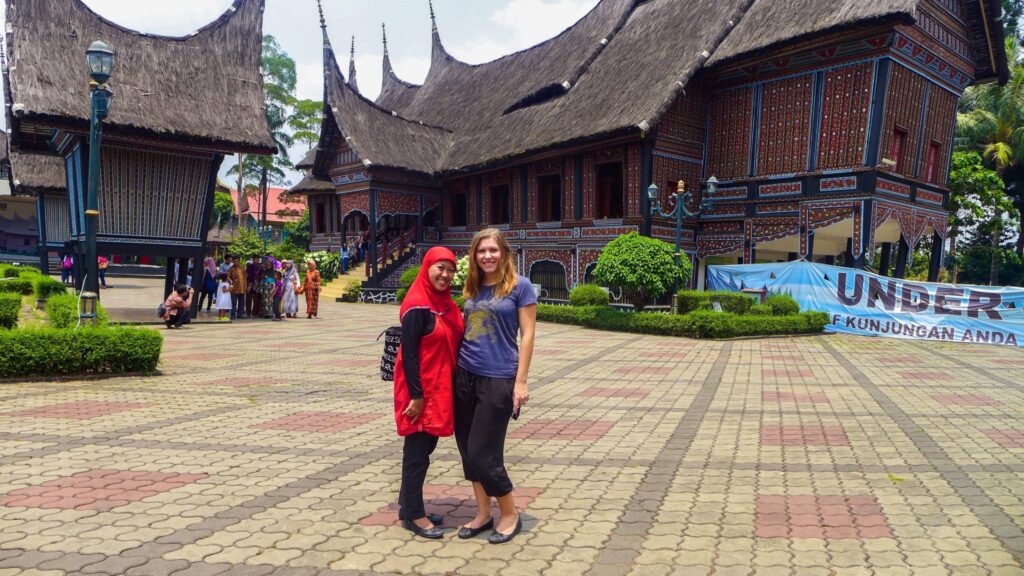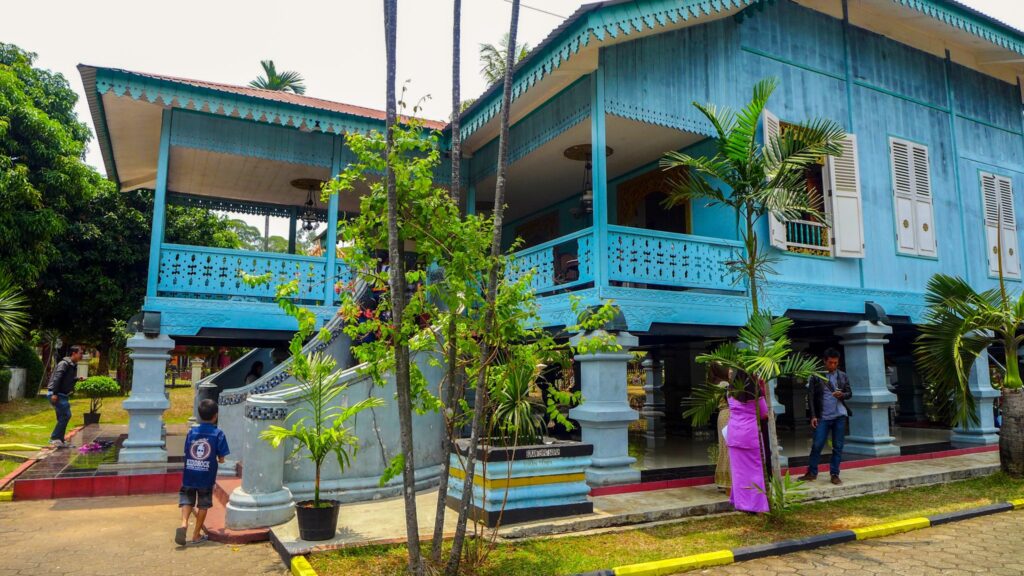 More Indonesia!
Make sure to see our Indonesia page with tips about travel in Indonesia, map and all our blog posts about Indonesia.