Berat is a popular stop for any tourists in Albania, and for a reason. The historical part of this town is beautiful. With the small white and black houses on the mountain side, and a living castle at the top with breathtaking views over the mountainous area.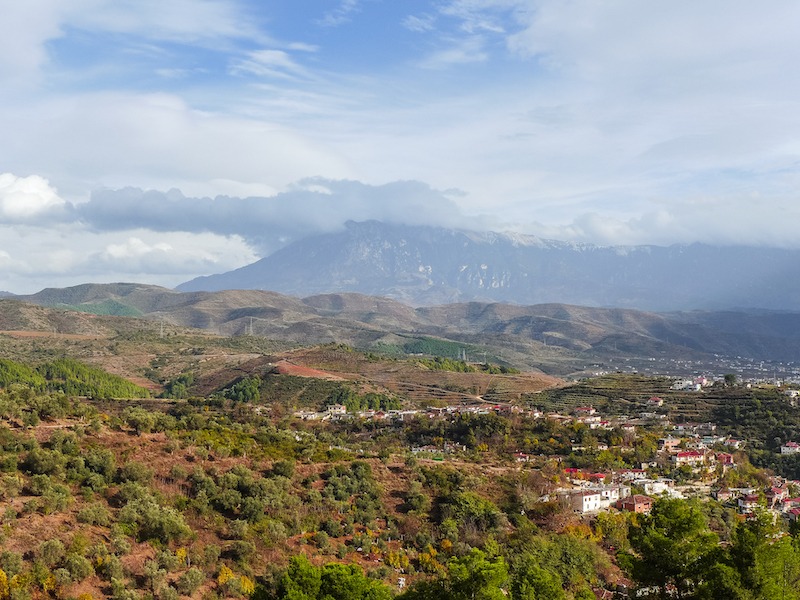 What to do in Berat
We spent 2 nights in Berat which is plenty if you only come to see the historic part of the town. But there's also treks etc. to take in the nearby area.
All places mentioned in this post can be found on our Albania travel map.
Berat Castle
It's a bit of a hike to get up here, as it's on top of a mountain, but definitely worth the effort. It's a living castle, as in there's normal people living in houses inside the castle walls. There is not really a castle anymore, but it's still an interesting place to visit. There's a small fee to pay when you're a tourist, but I'm not sure if the ticket booth is always open.. you can probably walk in other ways to without having to pay, but it's such a small fee so it doesn't really matter. 
The views from here are amazing, Berat is situated in a mountainous area which is breathtaking. There's also an orthodox church on a hill and loads of small alleys and areas to walk through. In a few places there is still parts of the castle left which you can explore. 
Old town of Berat
This is why most people come to Berat to see. The small white and black houses on the side of a hill. It is super cute, like something for a fairytale. And a walk inside old town is like going back in time, cobbled small alleys. In the evening it becomes even more like a fairytale with the yellow-ish lights casting a very mystical light on the houses.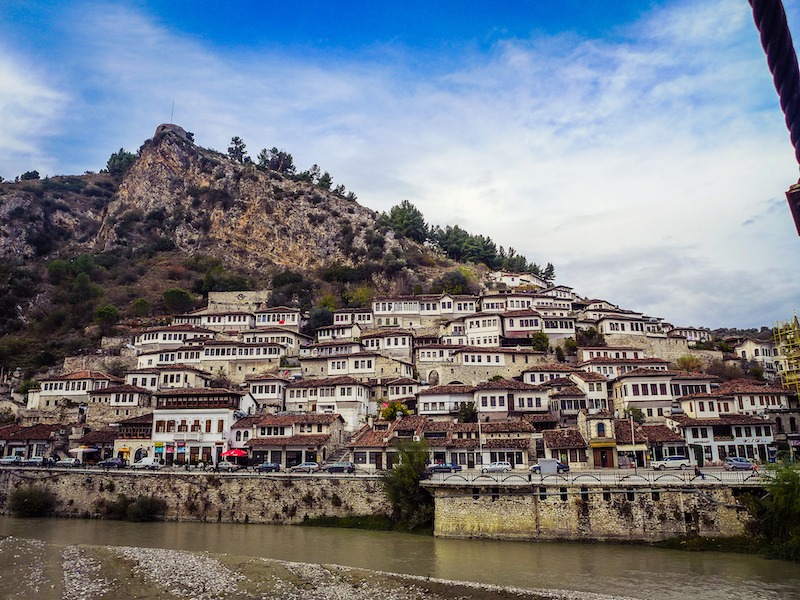 Where to eat in Berat
When in old town, you also have to try Lili's restaurant. It's a tiny place with only 3 tables in fall and winter, and 5 during summers. It's at the back of the owner Lili's house, where his wife is cooking home made Albanian food. There is only a few dishes to try from, but it was all great. Lili himself is super friendly and will most likely talk to you for a bit, and after dinner share one or two Raki (local alcohol in balkan) with you as well. 
More Albania!
Make sure to see our Albania page with all our travel tips, travel map and all our blog posts about Albania.