Our first stop in Montenegro was the seaside town Herceg Novi. We didn't know much about it, it was mainly a good location so we didn't have to spend too long on the bus. It was a very touristy place compared to what we were used to in Bosnia. Since it was off season, we went there in November, there wasn't as many tourists as it usually is, and many restaurants and shops were closed for the season. But we still enjoyed a couple of days by the sea. This is our Herceg Novi travel guide to what to do and where to eat. All places listed are added on our Montenegro travel map.

What to do in Herceg Novi
Relax by the sea
This is a seaside town where the main thing is to lie by the sea and go swimming or take boat rides. As it was November the water was freezing, but the air temperatures were still high enough for us to  enjoy some time relaxing by the sea, which was lovely.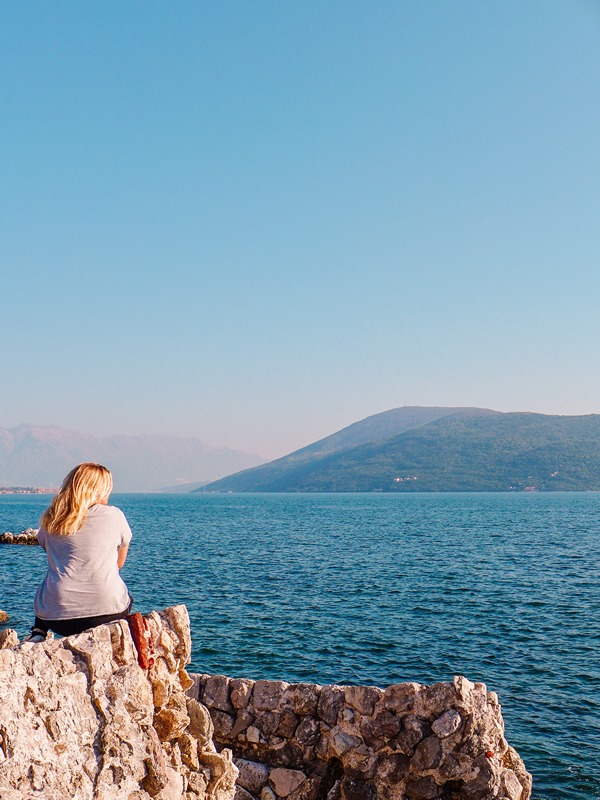 Walk and hang with cats
As you might have understood we didn't do too much while in Herceg Novi, we just relaxed walked around the small old town and took morning strolls by the sea and hung out with some of the many cats around.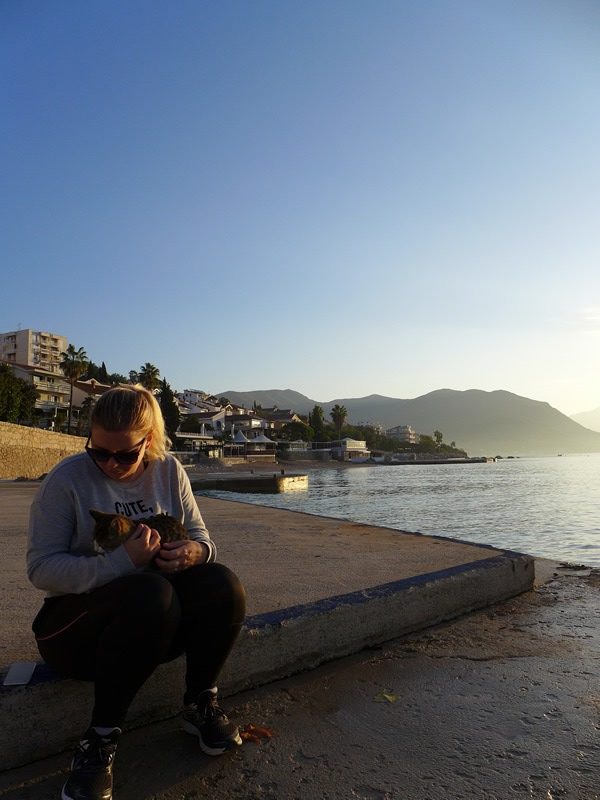 Drink coffee
Another thing we always like to do wherever we go is to sit down with a cup of coffee. We had 2 favourite places in Herceg Novi. Citadela is situated by the water, and was super chill when we were there, but I can imagine that it's very busy during peak season. We used this place as our office when we were there. The other place was along the water but further away, Levant, it wasn't even on google maps until we added it. One morning stroll we just happened to fall in here, it is super local, cheap and the coffee is great, plus the owner is super friendly.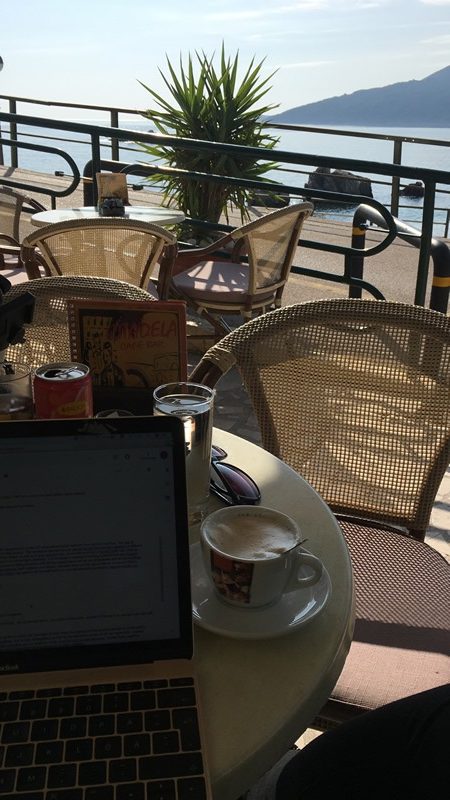 Where to eat in Herceg Novi
As it was off season, many restaurants were closed, but there were still some to choose from. There is many touristy places, which we tried to stay away from and also a lot of pizza places.
Stara Kuca
This was our favourite restaurant in Herceg Novi. There is so many touristy restaurant, but this one seemed quite local. During the day they served stews and pots which were very well priced and super yummy. Located in old town, just off the main square.
Cogo
Nice little restaurant by the water. A little expensive but the sea food was good. Worth a visit if you have the budget for it.
More Montenegro!
Make sure to see our Montenegro page with all our travel tips, travel map and all our blog posts about Montenegro.