Our second and last stop in North Macedonia was Skopje. We didn't know what to expect and was quite surprised by this eclectic city. Skopje pretty much has it all, historical old town, brutalist architecture and a renovated city centre filled with sculptures. And when I say filled, I mean they're everywhere! More on this later.
We spent a week in Skopje, rented a AirBnb close to the centre and really enjoyed our time here. It was also the cheapest capital we visited during our trip through balkan.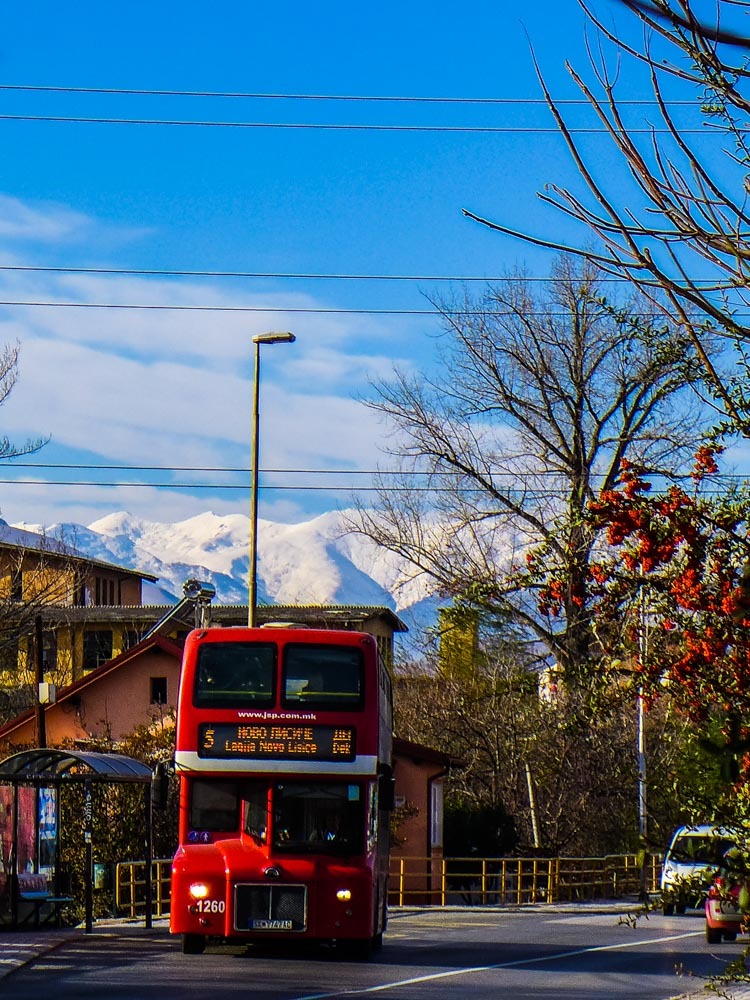 You can see all places below added to our North Macedonia travel map.
What to do in Skopje
Stari Grad
The old bazaar/old town in Skopje. Not the nicest old town compared to other countries in Balkan, but still worth a walk around. It feels more liveable than other old towns we visited, more local restaurants and cafes and not only tourist traps. This is probably because North Macedonia doesn't see many tourists.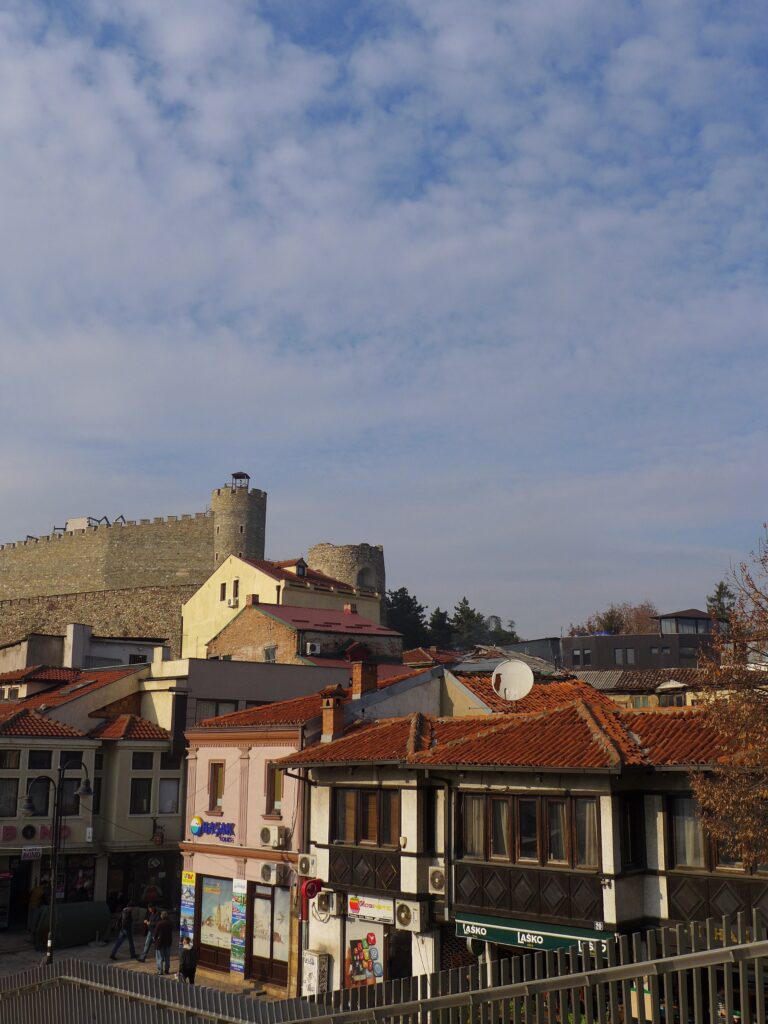 Go on a brutalist architecture walk
There's a lot of brutalist architecture in Skopje. So if you're into architecture and in this case quite bizarre architecture, Skopje is a good place to go. A few places to see are:
Undergraduate Dormitories "Goce Delcev" : student housing building.The Macedonia head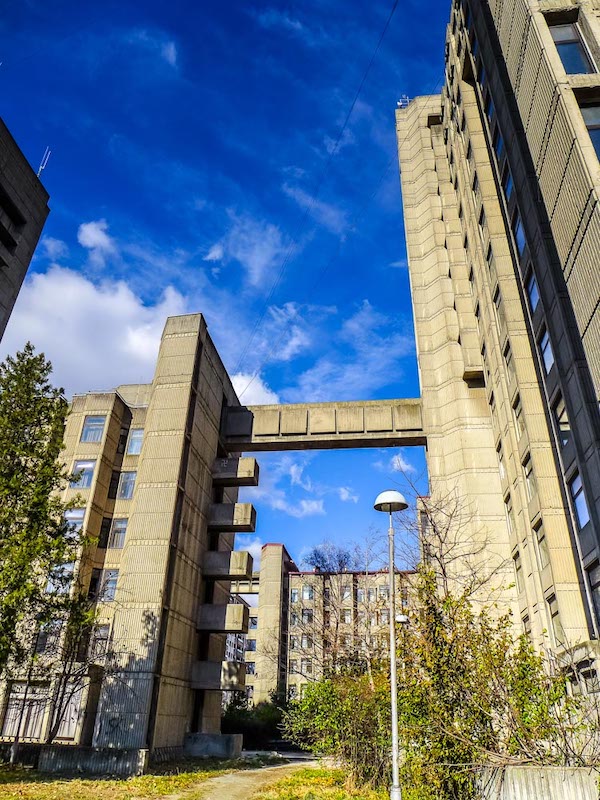 Post office: another good example of brutalist architecture in Skopje
Other than that, just walk around in the outskirt areas as there is no brutalist architecture in the centre anymore. Also make sure to check it out soon, as its quickly disappearing.
Street art
Sam is really into street art, and Skopje is a pretty good place for it. There's a few areas where there's a lot of it. One of these areas is the Autonomous Cultural and Social Center, it's a bit tricky to find, but you don't have to find the actual place, just the block of buildings around there. And there's some nice art. There was also some nice street art in the area between the arena and the city park. The third place we went to see street art was the wall by the walk way along the river. There's loads of street art around there.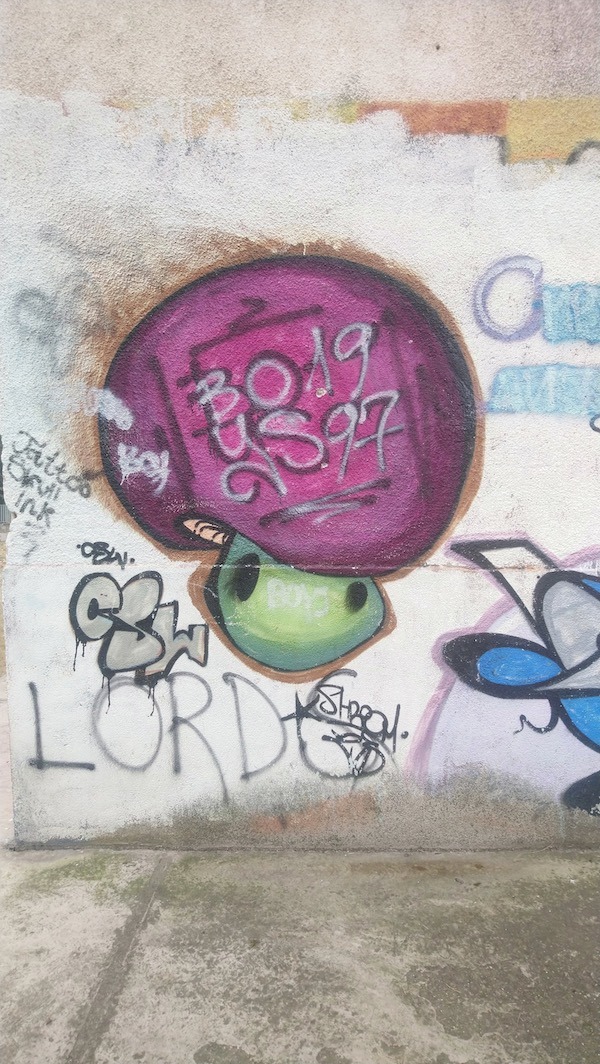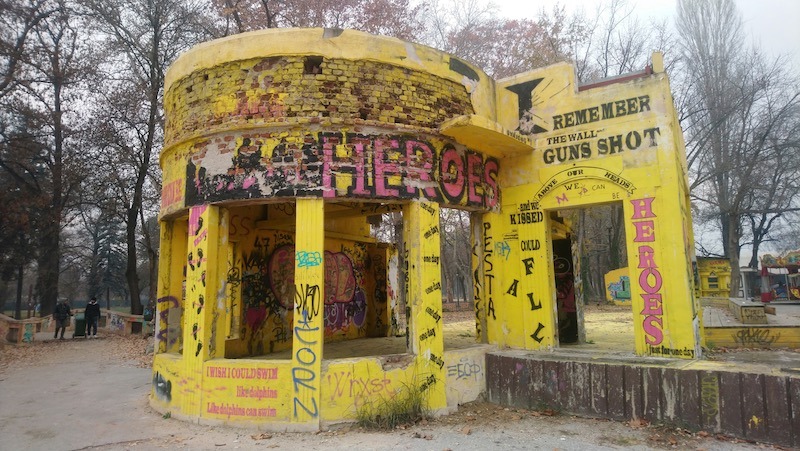 Go to an Abandoned factory
We do love abandoned buildings/places. There's something so special about them. There was a graffiti shop next to our apartment, so we asked the owner where we could see the best graffiti and he told us about this abandoned factory on the edge of the city (see our North Macedonia map for exact location).
So we walked down there, it was super easy to get into the factory area. Inside the area there's a few buildings, some completely fallen apart, others still quite intact. We didn't go into any buildings though as we weren't sure how safe they were.
It was a really cool experience and some beautiful photo opportunities. I really find abandoned places beautiful in a weird way..
However, there was a man there, who didn't speak any English. Afterwards the guy in the graffiti shop told us there are a few people living there, but they're harmless. But as we didn't know if this guy was dangerous or not we kept away from him a bit, especially since we couldn't communicate. When he picked up an axe and started to walk around, we left quickly.
Disclaimer: no abandoned buildings are safe to visit. There was loads of glass and the buildings were half falling apart. Also, it is illegal to break an entry, so go at your own risk.
Count all the statues
As I said, there is so many statues in the city centre. This was part of Skopje 2014 a project founded by the Macedonian government to make Skopje look nicer and give it a more classical appeal. The project included building museums and government buildings, but the most famous bit of the project it all the statues. Skopje 2014 has got a lot of criticism and it polarised the people, some liking the redevelopment and some thinking the money should've gone to other, more important things. The budget was set at 80 million euros but got blown up to over 500 million euros.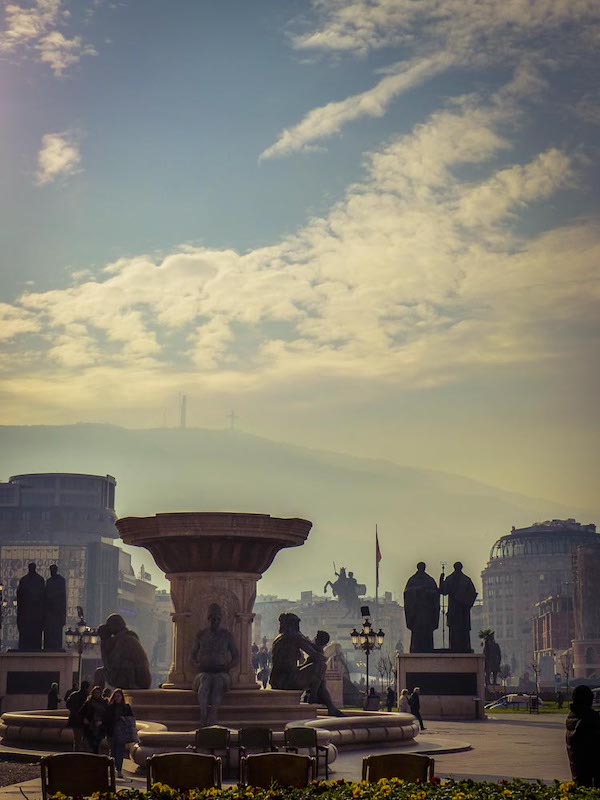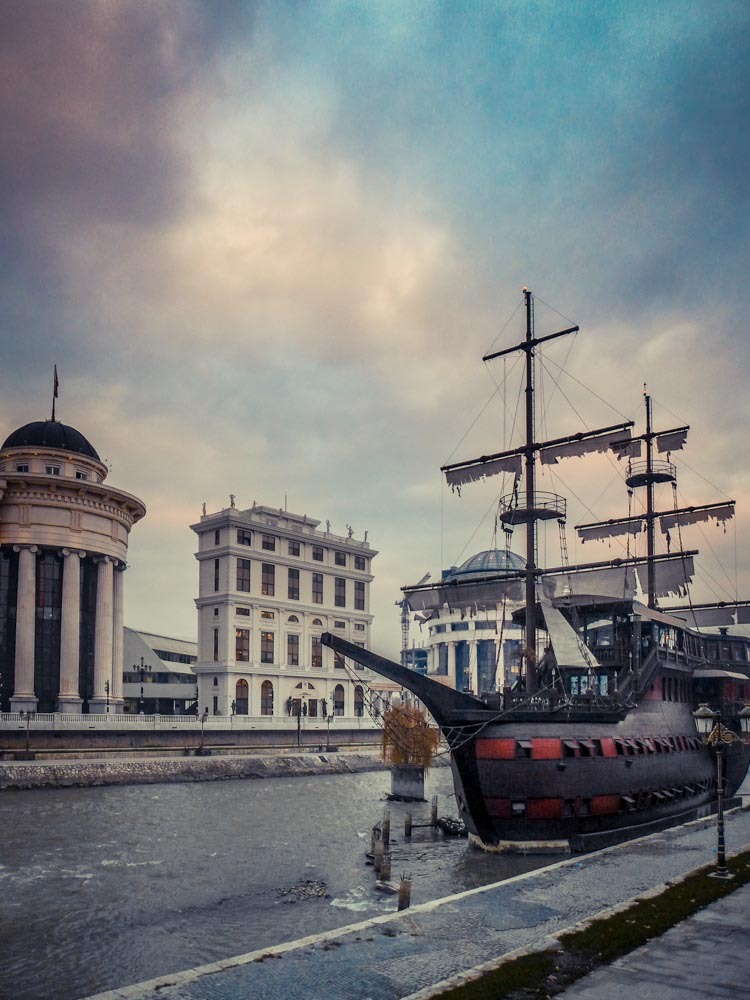 The actual number of statues is unknown but there are hundreds of them. And it has become a trouts attraction in itself. It is very bizarre to walk around the centre of Skopje, with all these old looking buildings (that are actually newly built) and all these statues, some of historical people, some just weird. And then there's 2 pirate ships in the river. It is a strange place. I preferred other parts of the city.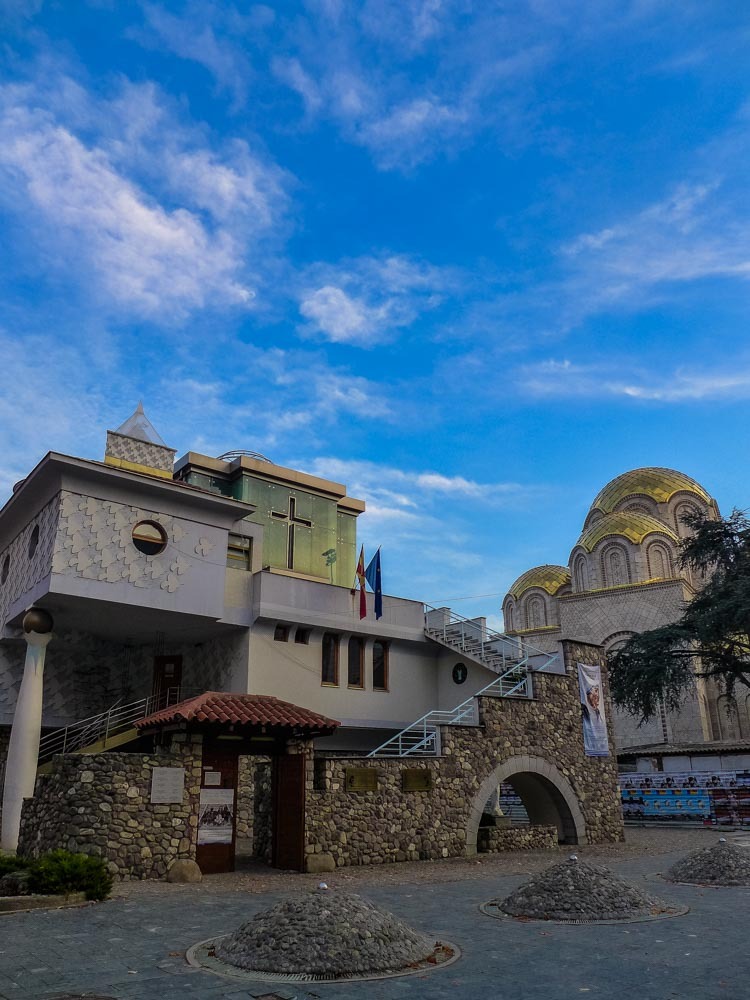 Where to eat in Skopje
We cooked a lot ourselves in Skopje, especially dinners. So we didn't try that many restaurants, but we have a couple to recommend.
Kafana Gostilnica Ka
We went here a couple of times. A great little BBQ place serving traditional food for very affordable prices. This is out of the city centre (still central) so it's a local place.
Turist Grill
I hate the name of this one, but it's a good BBQ place to eat a cheap Cevapi in old town.
More North Macedonia!
Make sure to see our North Macedonia page for all our travel tips, travel map and all our blog posts about North Macedonia.