We both really enjoyed spending a few days in Travnik. It's a very relaxed small city, perfect to unwind and enjoy local life. This is our short Travnik travel guide to what to do and where to eat.
Travnik is situated in central Bosnia and Herzegovina, 90 kilometres (56 miles) west of Sarajevo. Travnik became the capital of the Ottoman province of Bosnia and residence of the Bosnian viziers. In September 1903 a large fire started by a spark from a locomotive train destroyed most of the towns buildings and homes. The train now sits in the centre of the town as weird reminder of the devistation it caused. During the Bosnian War, the town mostly escaped damage from conflict with Serbian forces, hosting refugees from nearby Jajce. Numerous structures dating to the Ottoman era have survived in near perfect condition, such as mosques, oriental homes and two clock towers.
What to do in Travnik
There isn't loads of touristy things to do in Travnik, but that was the beauty of this city for us. It really is the perfect place to relax and enjoy daily life. But we have listed a couple of things below to do in Travnik.
All places listed below are added to our Bosnia and Herzegovina map.
Stari Grad Castle
Travnik Castle, dates back to pre-Ottoman Bosnia when the former Christian Kingdom ruled the region. It has been kept well intact and repaired with care. The views from the top are quite spectacular. Always worth a photo.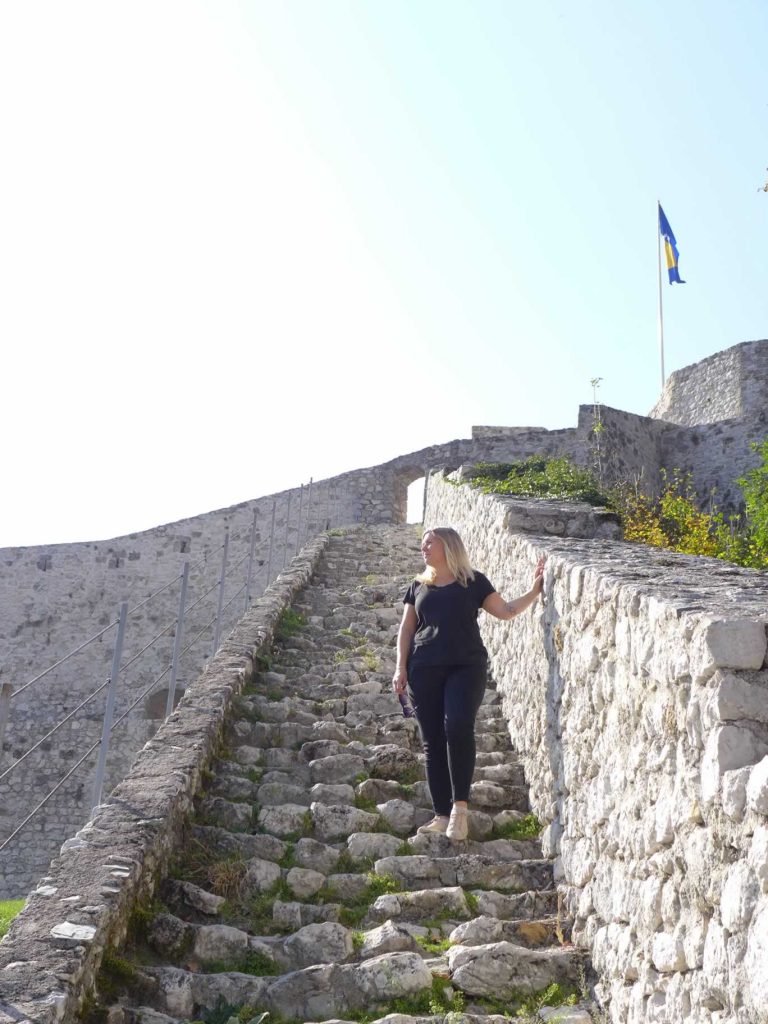 Plava Voda
Plava Voda, or 'blue water' trickles along the stream to the east of Travnik Castle. Wooden bridges crisscross over the water and restaurants and bars line the water's edge, it's a popular spot to relax and enjoy a coffee. The Lutvina Kahva Coffeehouse (formally Cafe Rudolf) is of historical significance after the Hapsburg Prince dropped in here in 1887 and left a gold coin to keep the place open. Grab a Lutvina Kaffe (basically a Bosnian coffee with a Turkish Delight, a cigarette and a box of matches) and listen to the clear blue water gurgle past you.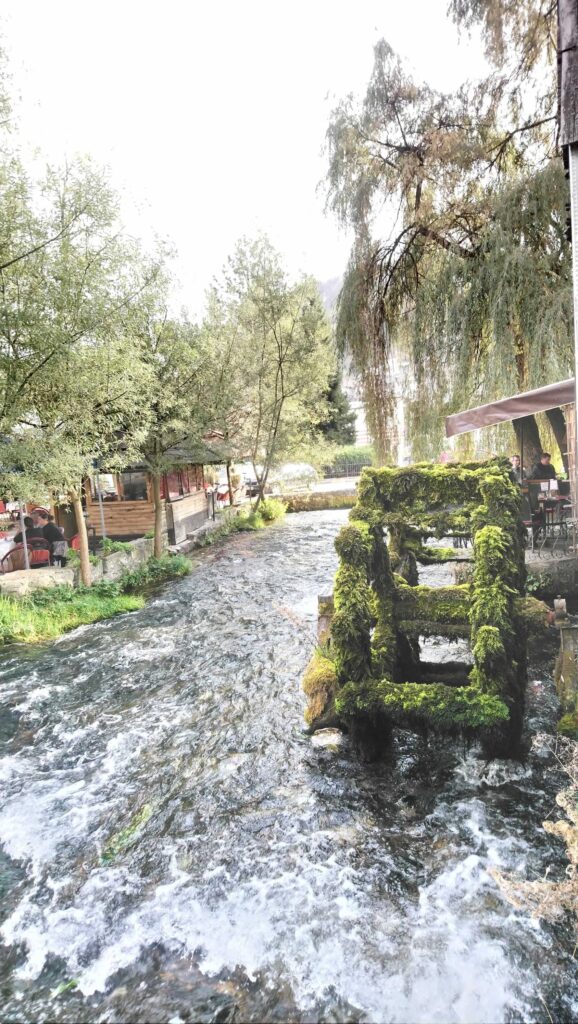 Stari Grad
Stari Grad means old town. Travnik's old town is situated on the hillside of the city, and it is the perfect place to just walk around and get lost in small alleys.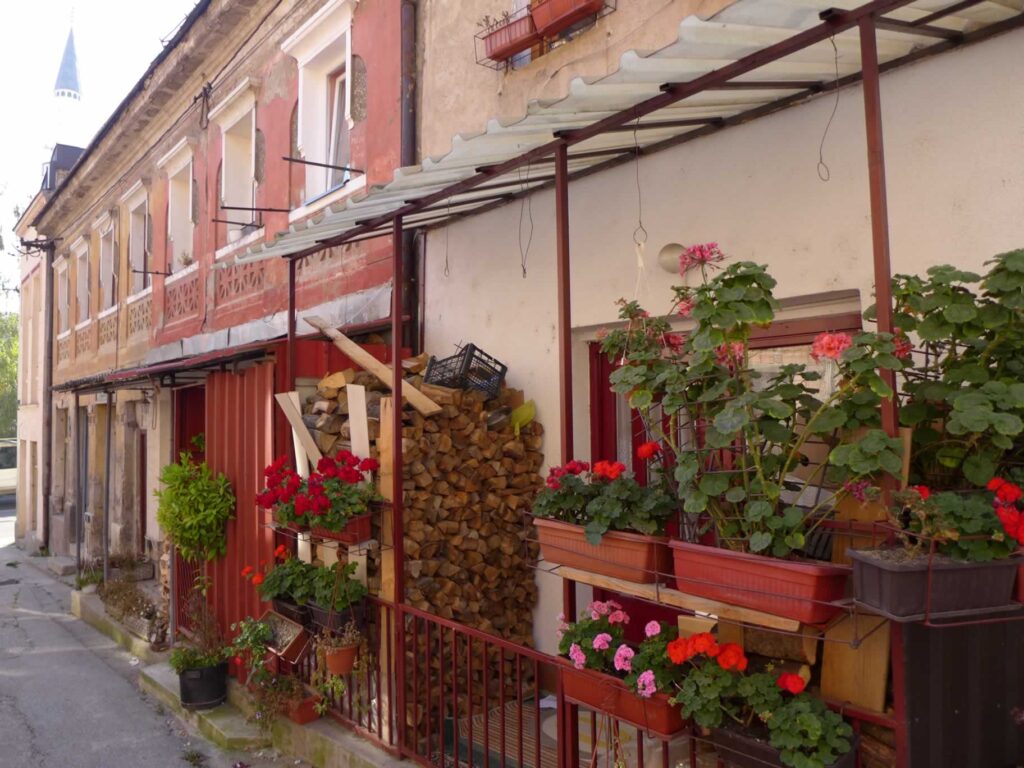 Where to eat in Travnik
Hari ćevabdžinica
After traveling around Bosnia, there's one thing that everyone agrees upon. The best Ćevapi is from Travnik and the best restaurant to get it at is at Hari. It is without doubt the best we've ever tasted. The bread is fresh with a light dusting of sesame seeds. The meat is perfectly cooked with no lumps or gristle. Grab a seat round the back outside next to the river, it's the perfect accompliment to this national dish. Of course any place serving the best Ćevapi in Bosnia will be a little busy, but we hit the place twice and didn't have to wait at all. The staff are super friendly and speak very good English.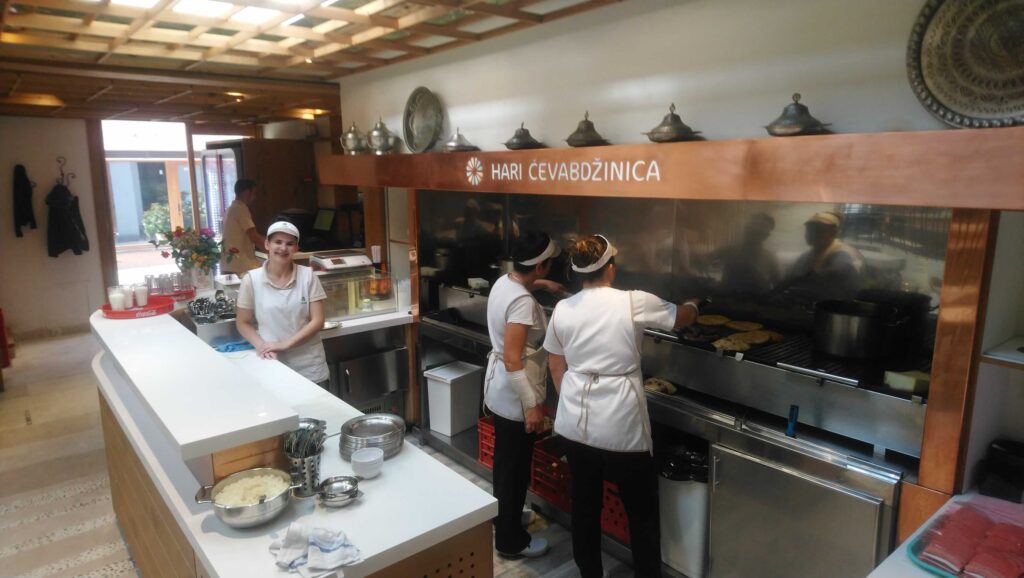 Kod Seje
If Burek is your bag, drop into Kod Seje just opposite the 'Colorful Mosque'. The burek is cooked over an open fire and is very fresh. The menu is tiny, they serve three types of burek, but when something is this good who needs choice. Inside is stone walls decorated with old Bosnian paraphenalia.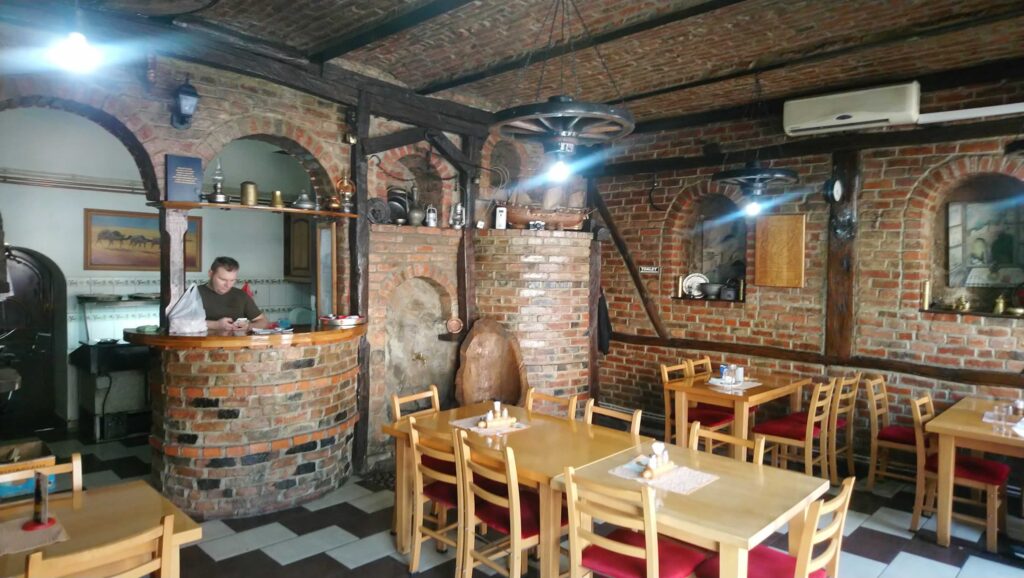 More Bosnia and Herzegovina!
Make sure to see our Bosnia and Herzegovina page with all our travel tips, travel map and all our blog posts about Bosnia and Herzegovina.