Many people ask themselves "Should I visit Jakarta?". In the end, most tourists might have a layover in Jakarta on their way to Bali, or skip Jakarta completely, just staying at the airport. Don't! In this post I will argue why you should visit Jakarta.
Jakarta is an amazing city! I know it has a bad rep – smelly, big, non tourist friendly, bad traffic, etc.. some is true, the traffic can be bad, it can be a bit smelly, but so are most cities. Jakarta does not deserve it's bad reputation and it is definitely worth a visit.
Yes, it can be difficult coming as a tourist to Jakarta, I will be honest, my first impression with Jakarta wasn't great, and it took me a while to understand it and see the beauty of this city. However, this was mainly because I ended up in the wrong area and stayed on the main roads. If you know where to look and have some adventure in you, you will experience the beauty Jakarta has to offer. It is not just about malls, I do admit, there are a lot, and they're hard to skip completely, but there is so much more to "The Big Durian". These are some of my reasons why you should visit Jakarta:
The People
Indonesian people in general are extremely friendly, at least from my experiences. In Jakarta, they are too, but they're not 'on you' like on Bali for example. You don't get hassled walking down the street. People will try to talk to you, or at least say hello. Younger people will probably want to take a selfie with you. But you're not bothered by sellers or tour guides, just people who are genuinely interested in you. This is, for me, a big argument for why you should visit Jakarta.
The Atmosphere
Jakarta might not be architecturally beautiful, or visually beautiful.. the beauty of Jakarta lies in its people, in the atmosphere of the city. It's difficult to explain a feeling, but it's just such a nice feel to this city. Even if it's huge and noisy, I never feel stressed in Jakarta, and there's always time to exchange some polite words with people you walk by.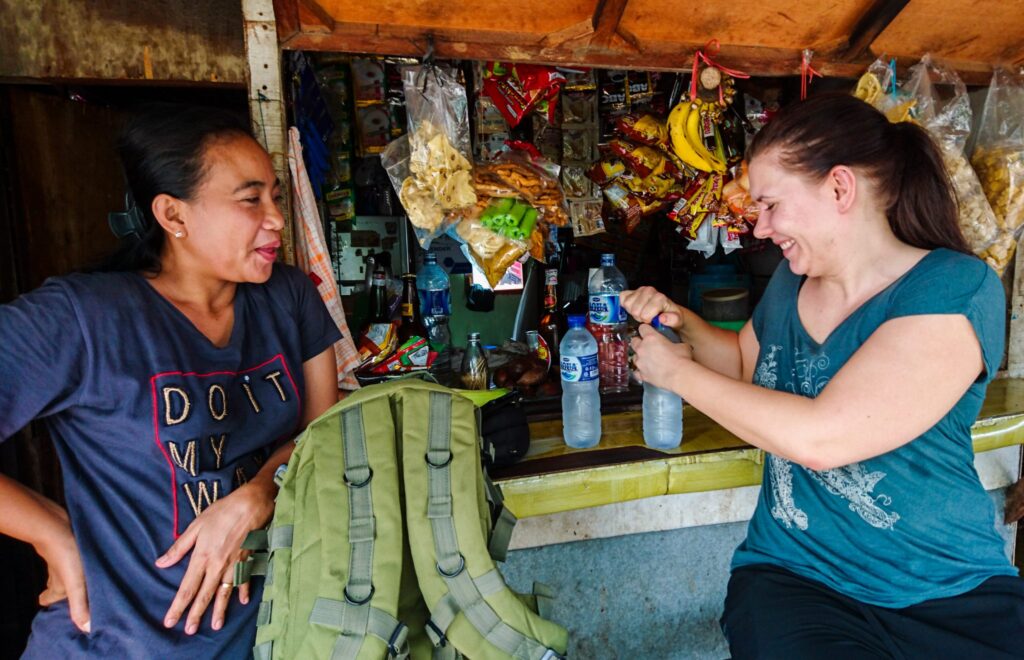 Walking Around
This ties in with my previous point, just walking around in Jakarta (yes you can walk in Jakarta), is such a treat! This is my absolute favourite thing to do when visiting, just choosing an area and walk around, interact with people, see life go by, eat at street stalls, just be in it, experience the different atmospheres in different areas of this huge city.
The Food
Indonesian food is great! Food in Jakarta, amazing! Especially the street food and 'Warungs' which you can find everywhere. What's also great about Jakarta is that you can find food from all over the country. Don't be scared to go to local places, just use your common sense, eat where the locals are eating.
We have a special post for just food in Jakarta, check it out here.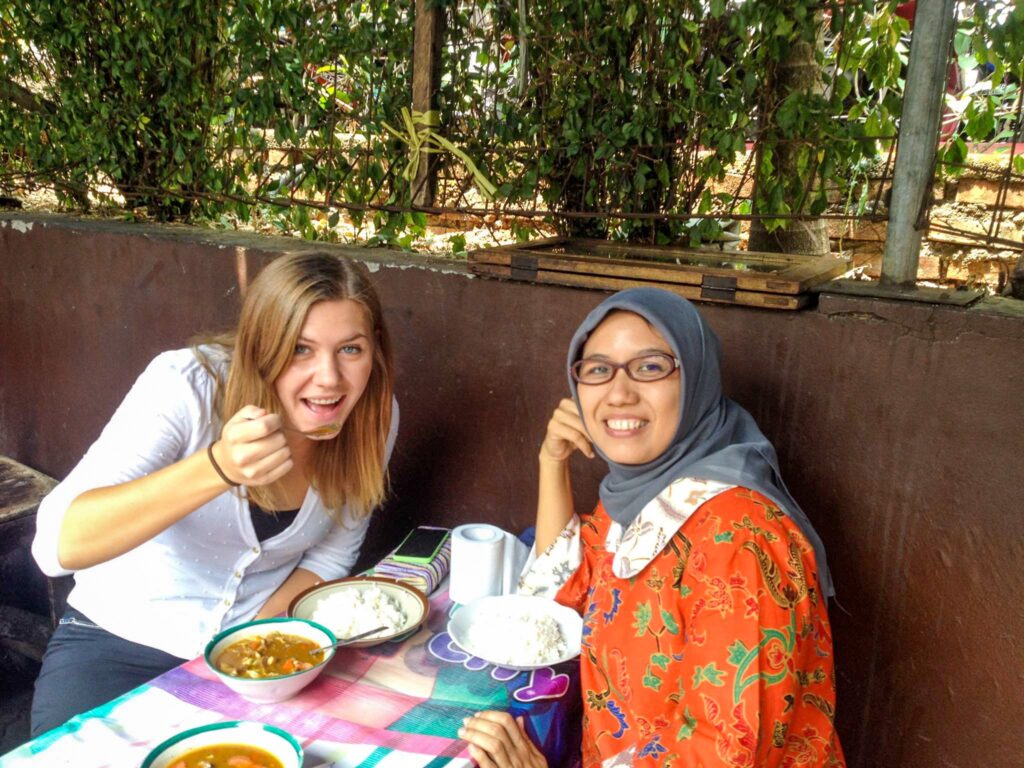 The Diversity
Jakarta has everything. You can find 5 star hotels, restaurants and nightclubs, but also local joints. Western and asian places. There is food and accommodation fitting every wallet and there's more to do and see than you have time for. Enjoy skybars and modern skyscrapers or get into one of the small areas tucked in between the skyscrapers and got lost in the alleys, eat at local warungs and watch life go by.
For more specific tips on what to do in Jakarta, check out this blog post.
I have been back every year since I moved from Jakarta, and planning on going back many, many more times. Not just to see my friends, but to experience more of this amazing city.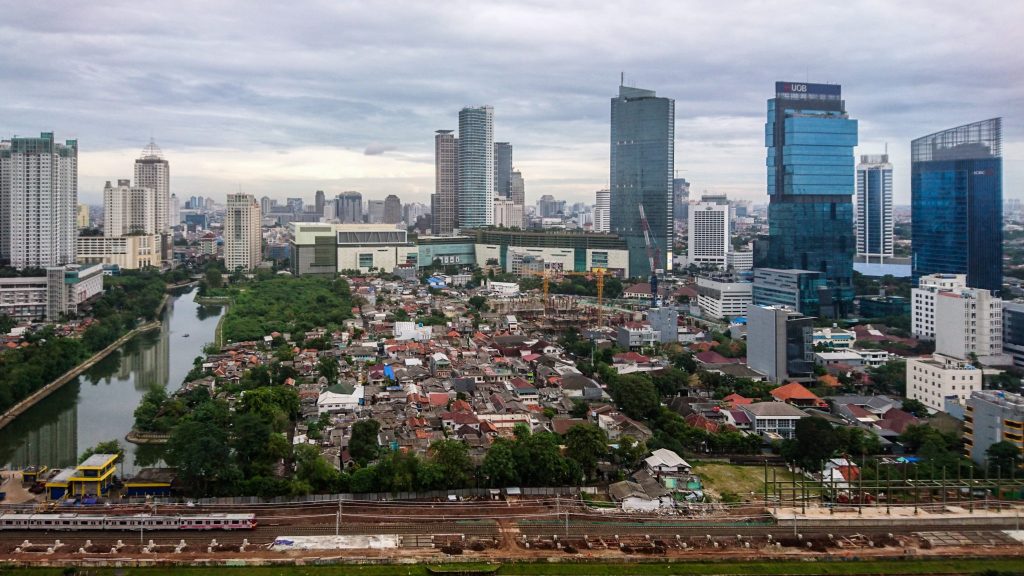 If you came this far, I guess you have some interest in visiting Jakarta, and I hope I might have convinced you why you should visit Jakarta. It really is worth a visit, just have some patience and when you start to scratch the surface, you might fall in love with this city as I have.
More Indonesia!
Make sure to see our Indonesia page with tips about travel in Indonesia, map and all our blog posts about Indonesia.