Yogyakarta, Yogya, or Jogja (Kärt barn har många namn*) is a cool laid back city. We only spent two nights in Yogyakarta, and didn't hit any of the main tourist attraction. So our guide will not feature any of these, but more off the beaten track things to do in Yogyakarta. It's quite small and easily accessible by foot. If you like to get a bit lost, like we do, just start walking in a random direction, or towards a simple destination like a coffee house or ATM and you will find something interesting.
Most people only stay a night or two in Yogya, like we did, to head out to Borobudur temple and/or Merapi volcano. But you could definitely stay for longer in Yogyakarta and have loads of things to do and see.
All the places below are listed on our Indonesia map.
*Swedish expression, roughly translated to "Loved child has many names".
Graffiti Walk
You will see street are everywhere in Yogyakarta. But there is one area that has more of it. Head down to the Cemeti – Institute for Art and Society to see some great work by upcoming and well established artists. All round this area is plastered in graffiti everywhere. Follow your eyes and and don't be afraid wander off the beaten track, into the small paths in the residential areas.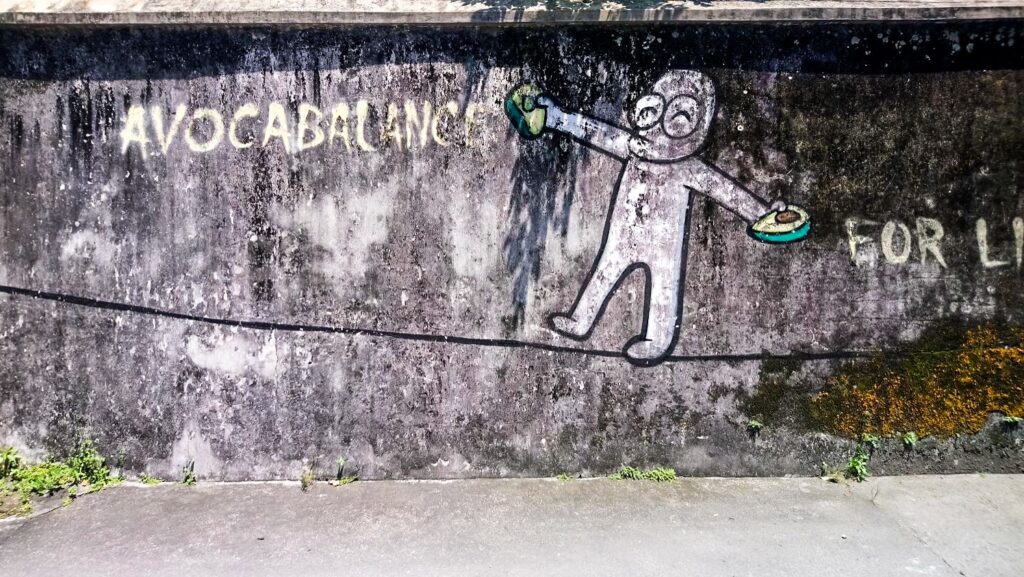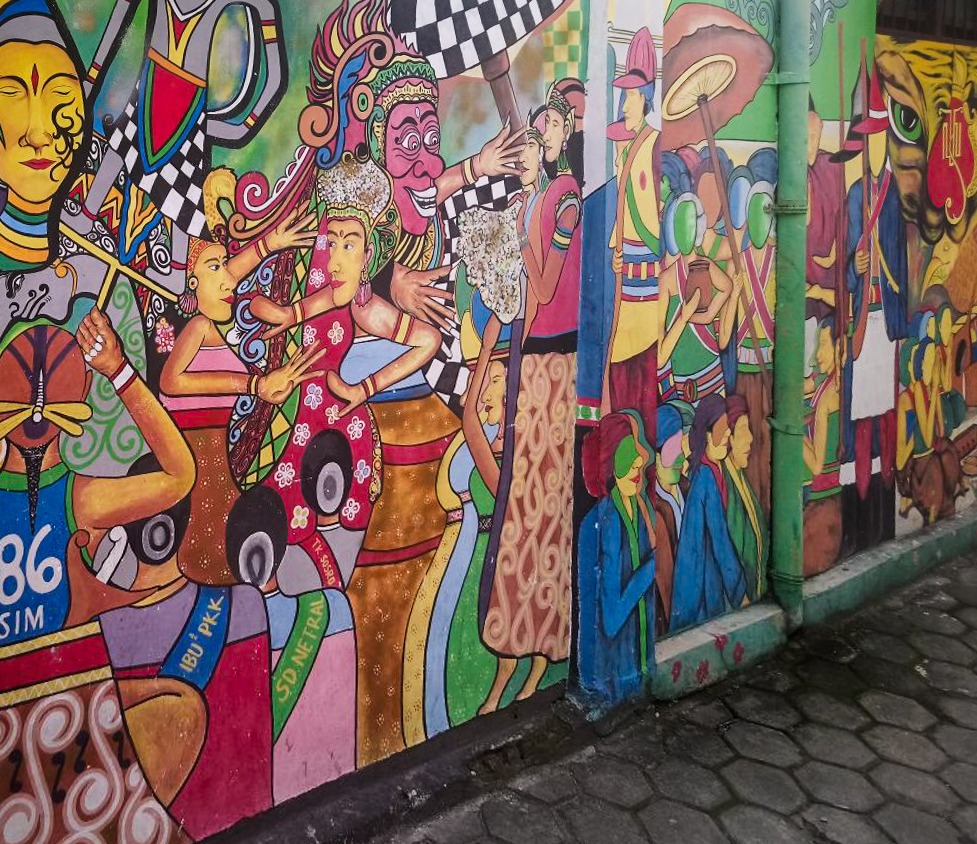 Talking With the Locals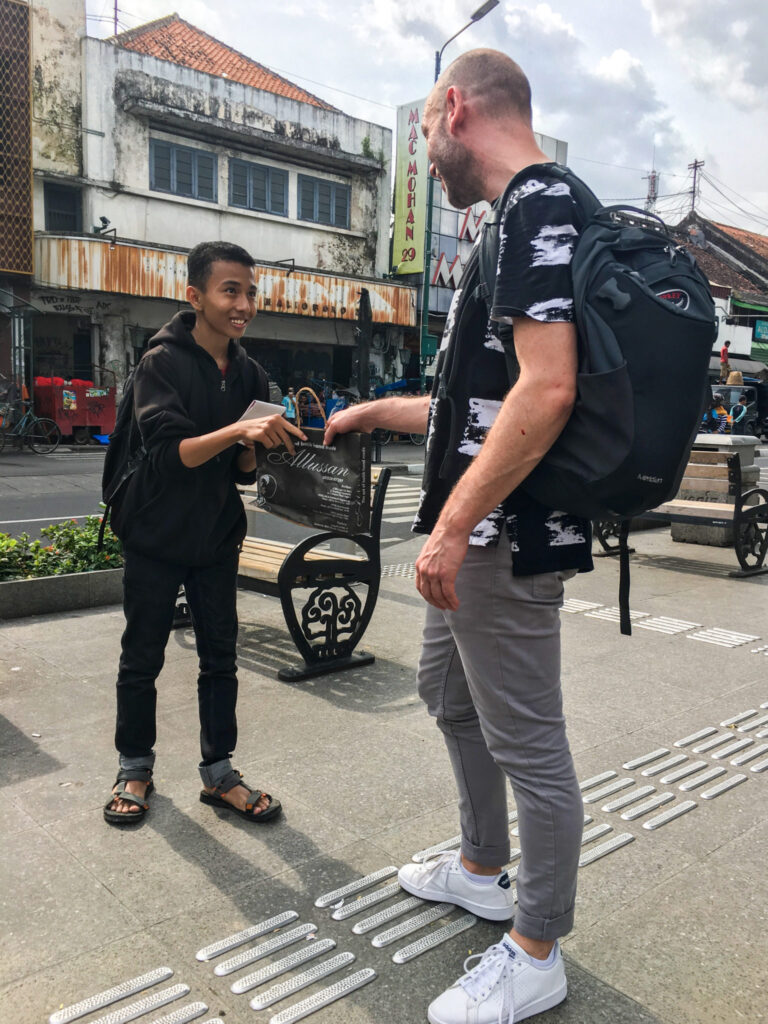 When you walk around a city where you are obviously a tourist, the chances of being talked to are quite high. Indonesians love to get to know tourists and get a selfie with you, of course. It's lovely, most people don't want to actually sell you anything, they're just interested in why you want to visit their city/country and where you're from. Yogya, like most of Indonesia is super friendly and the locals love speaking with tourists. As it is a university city, people are, in general, really good in English as well.
However, if you are on Malioboro street, people will more likely try to sell you stuff or take you to a batik shop where they get commission. But it's all done in a nice way, and you can always have a chat without taking the offer.
Batik Shopping
Yogyakarta is a batik heaven. There are loads of shops and galleries around the city. You will meet manypeople on the streets, especially in very touristy areas, such as Malioboro street, who wants to take you to a specific batik gallery. Most of the times, these people gets a commission if you buy something there. Which can mean that the price is a little higher than normal.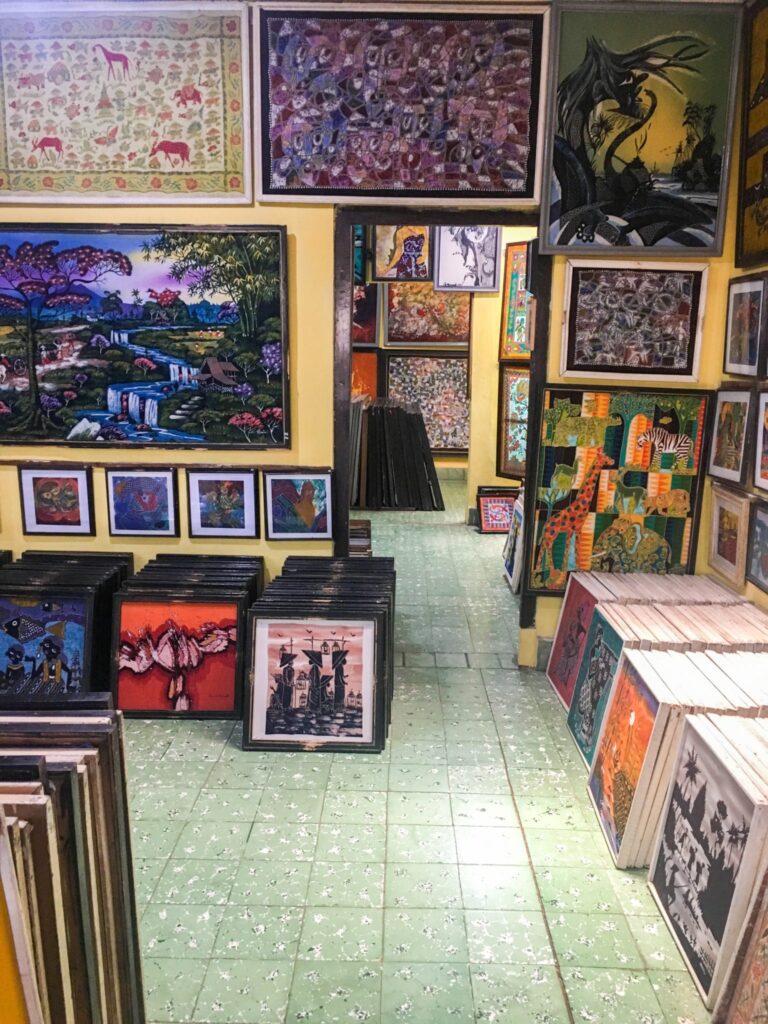 There is one gallery on a back street, which does not pay out any commission to anyone, Purnomo Batik art group. It's actually a really nice place to just go around and look at the thousands of paintings. There are also women showing you the process of how they make batik paintings, which is quite interesting. And of course, you can buy any of the paintings. The prices depends on the painter, and not the size, if you buy from a student, it's cheaper, and if you buy from a master it will cost you more.
Both times I've been there, the people working there has been super friendly and nice. They have no problems showing you around and showing you different paintings, without being annoyed if you don't buy anything in the end.
Souvenir Shopping
Jogja has loads of shops. Many of them filled with batik clothes and Indonesian souvenirs. If you want a lot of soverniers for your buck, make sure to head to Hamzah Batik on Malioboro street. The ground flood is filled with batik clothing and the upper floor only sells Indonesian souvenirs. You can walk for hours looking around and you will probably end up buying a mask or two.
More Indonesia!
Make sure to see our Indonesia page with tips about travel in Indonesia, map and all our blog posts about Indonesia.