We initially planned on staying a couple of nights in Ohrid, but kept on prolonging it and ended up staying for a week. We both fell in love with this little city situated by lake Ohrid. We stayed in an apartment just in the city centre close to the water, and enjoyed walks along the lake, walking around old town and just drinking coffee in the fall/winter weather.
We were in Ohrid late November/early December, it was very low season, but we really enjoyed it. It wasn't full of tourists, the weather was a bit mixed, we had some rainy days, but also a few beautiful sunny days where we could sit outside at cafes by the lake. The only downside might have been that a lot of places in the old town was closed, but we didn't really mind this as it's mainly touristy places anyway. Coming to Ohrid off season you really get to experience the local life of the city.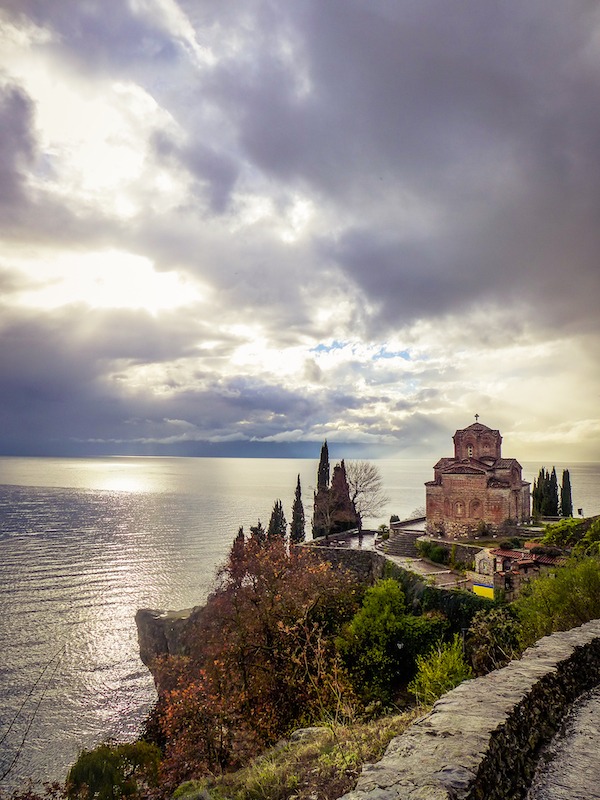 There really is some magical about Lake Ohrid and I would love to come back to explore more of the area around it.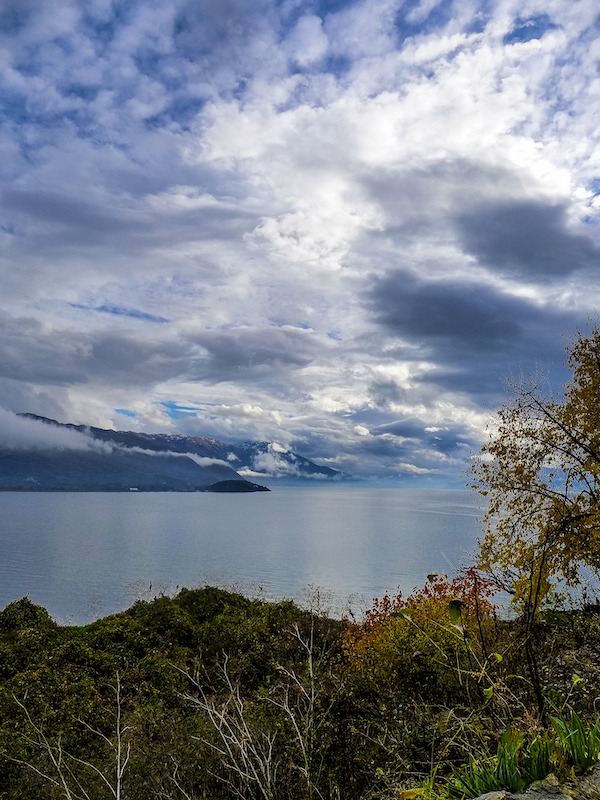 What to do in Ohrid
Ohrid is a small place, but we still found plenty of things to do around the city.
All places are added to our North Macedonia travel map
St. John church
This is probably the most famous spot in Ohrid, a beautiful old church located on a cliff by the lake. It's magical. I can imagine it being full of tourists in the summer months, but we had the place to our selves most of the time, or maybe one other couple. It was great!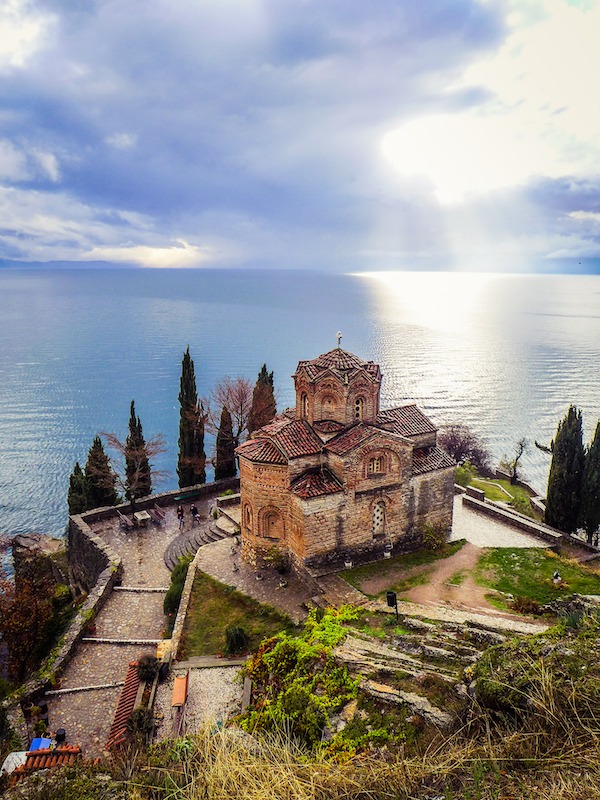 Walking bridge
There is a small walking bridge on the lake between the old town and towards St. John Church. We walked here many times to see the magical light over the lake. There's also a few restaurants along here with beautiful views over the lake.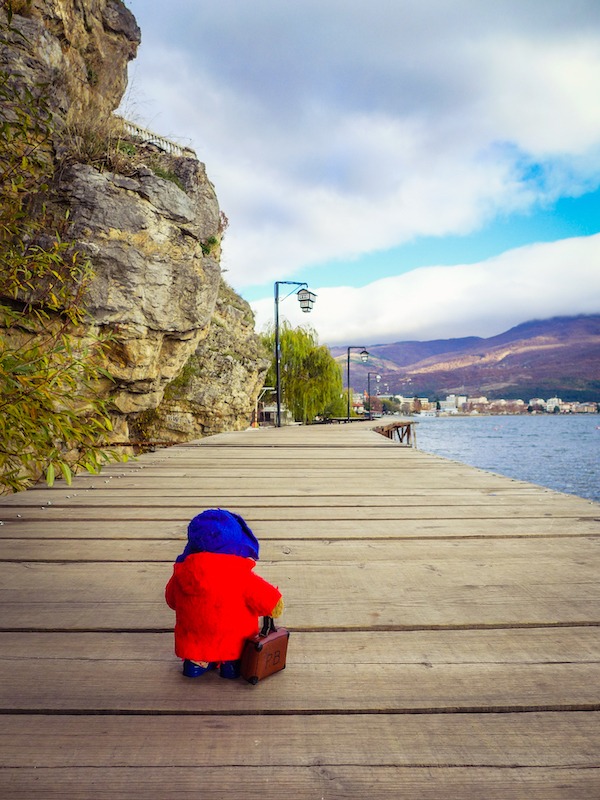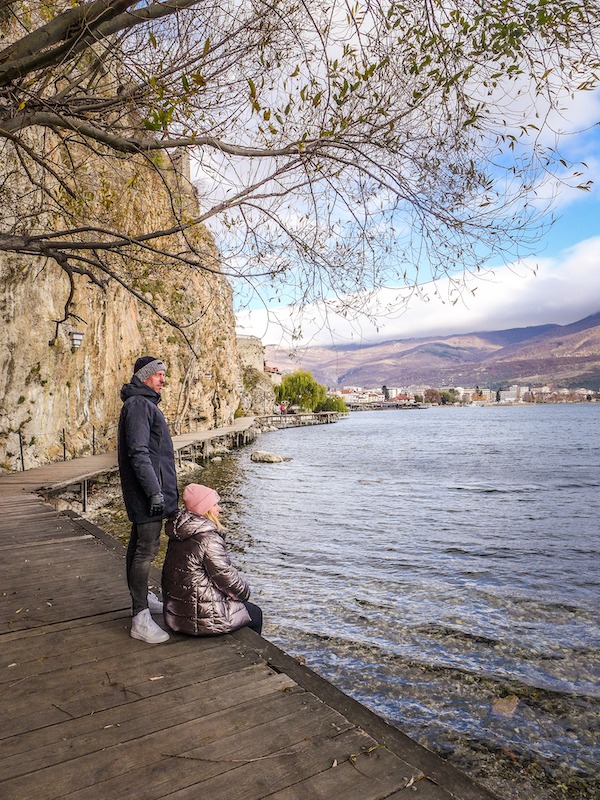 Walk around Ohrid Old town
We didn't spend that much time in the old town, as most places were closed. But we did walk around there to see all the sights. There's loads of places to see and lots of beautiful old houses.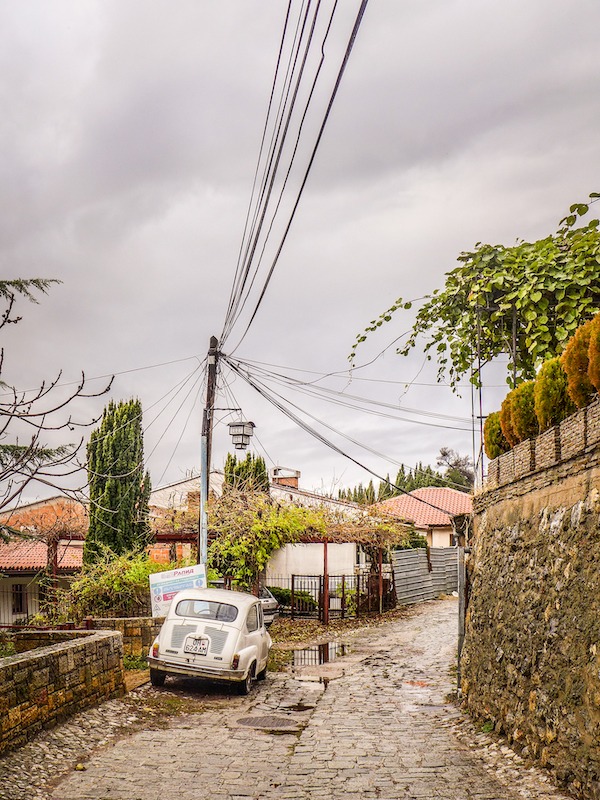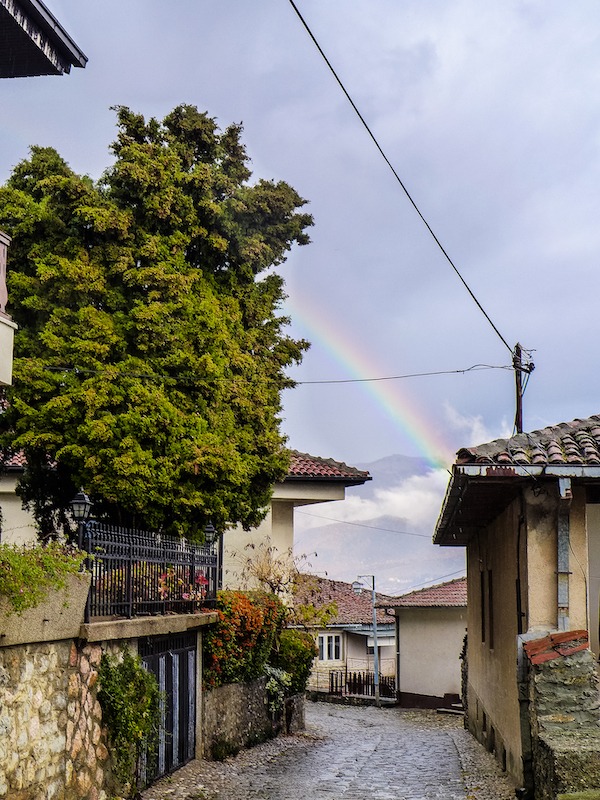 One place in the old town is the Ancient theatre, this was a pretty peaceful place to be at (at least in low season), and there were also a family of stray dogs that we took care of a bit while we were in Ohrid. So if you pass by, please check if they're ok, and bring them some food and give them love.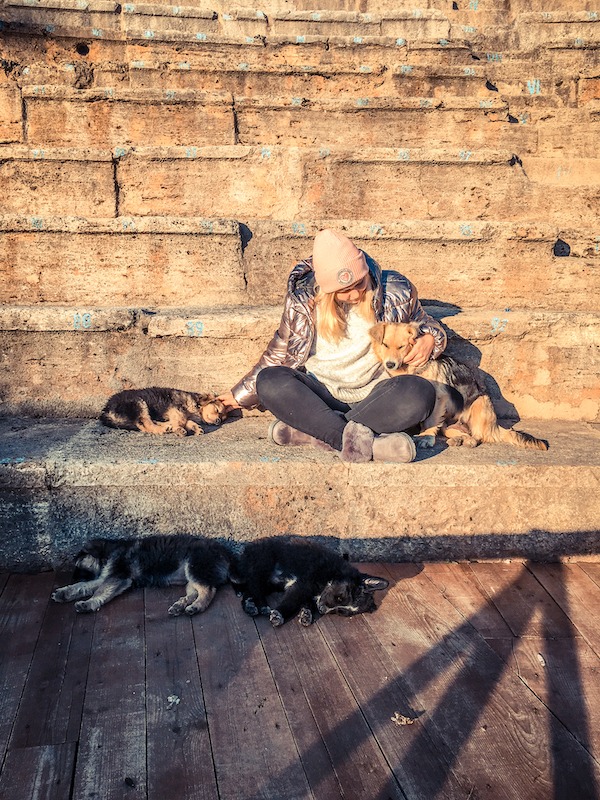 Green market
There's a pretty big green market in Ohrid which is nice to walk around. We got to taste lots of stuff and bought cheap vegetables to cook with. If you're like us and love markets, this is worth a visit.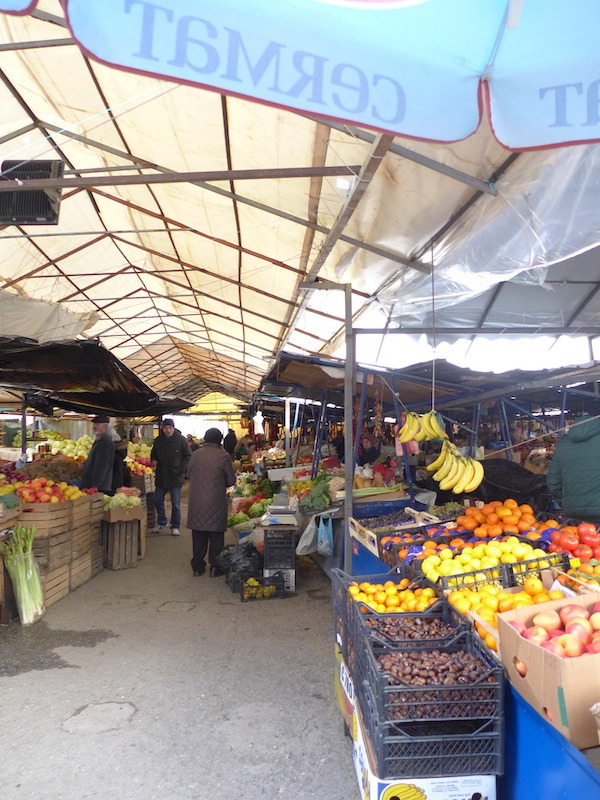 Surrounding area
There's a lot of places to visit in the surrounding area of Ohrid as well, view points for mountains, old churches and small towns. However, we didn't do this as we didn't have a car and was happy with just exploring Ohrid.
Where to eat in Ohrid
We were quite surprised by the number of good restaurants in Ohrid. And the amount of restaurants. We enjoyed a lot of good food here, and most places were also super cheap, which is a nice bonus. Here's a list of a few places we can recommend.
Македонска софра
This was out first meal in Ohrid, and we came back a few times after that. There is no English name for the place, and it's super local. The people in there seemed quite surprised when we walked in. In the winters they have a semi outdoor area (in a tent) with fireplaces to make it warm. They served super yummy local North Macedonian food for a low price.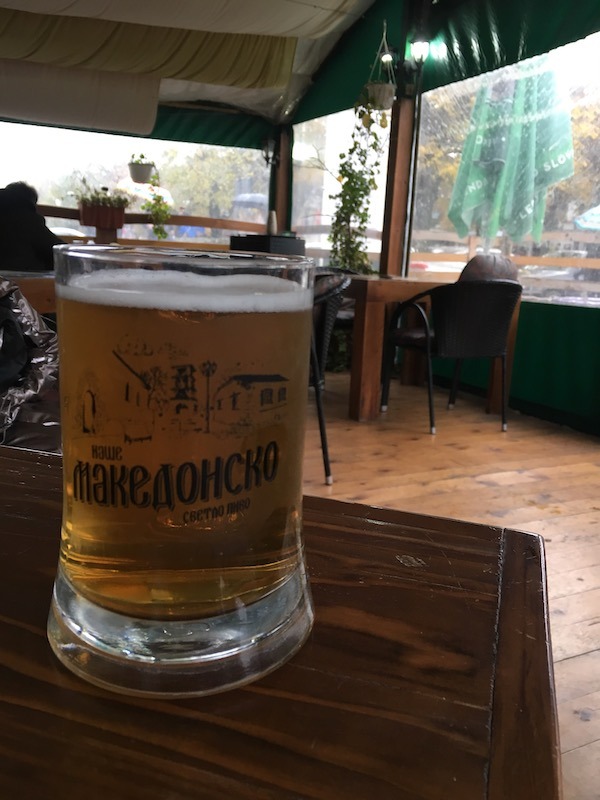 The BBQ street
There is a street close to the green market with only BBQ restaurants on it. We went here a couple of times to eat in a few different places. They all serve the same kind of food, balkan grill. We can recommend Brioni 2008 and Кебапчиница АДАНА, which both have nice food for a good price.
Кебапчиница АДАНА was super busy during lunches on weekends, filled with local people who enjoyed grilled meat and salads. This was probably our favourite between the two.
Restaurant Delikates
There's a lot of Greek food in North Macedonia, especially in the areas close to the border. This little greek restaurant in Ohrid was great. We enjoyed lots of food and wine here one rainy afternoon, and the owners were super sweet and helpful. It was also very cheap.
Kaneo Restaurant
This is by the lake next to St. John church. We thought it would be super touristy, which it might be, but it's also very good quality food. A little bit expensive, but if you can splurge for a meal, this would be the place.
More North Macedonia!
Make sure to see our North Macedonia page for all our travel tips, travel map and all our blog posts about North Macedonia.