Banja Luka was our first stop in Bosnia-Hercegovina. There was a police stop on the way after entering Bosnia from Croatia, and when we said we were going to Banja Luka he looked at us with a concerned face and asked why. I can kind of understand why he thought it was a weird place to go as a tourist. Banja Luka is a industrial city in northern Bosnia, and the capital of the region Republica Srpska. There isn't really anything beautiful to see, and the city itself is quite small and nothing touristy to do. BUT we actually loved it! It's a very living city with lots of great places to eat. And as it's not a touristy place the prices are super cheap! I think we had our cheapest food here, and also some of the best. Read our travel guide for Banja Luka here with all our tips of what to do and where to eat.
All places mentioned are added to our Bosnia-Hercegovina travel map.
What to do in Banja Luka
There is not loads to do in Banja Luka, as we said, but there are a few places that's worth seeing and things to do, which we will list here.
Banja Luka Fort
The fort itself is just a wall, so it's nothing to see. But we climbed up the wall and sat to watch the river and the life by the river go by. It is very peaceful and a nice escape from the centre. We went there twice and were alone both times. It's also free, which is great when on a budget.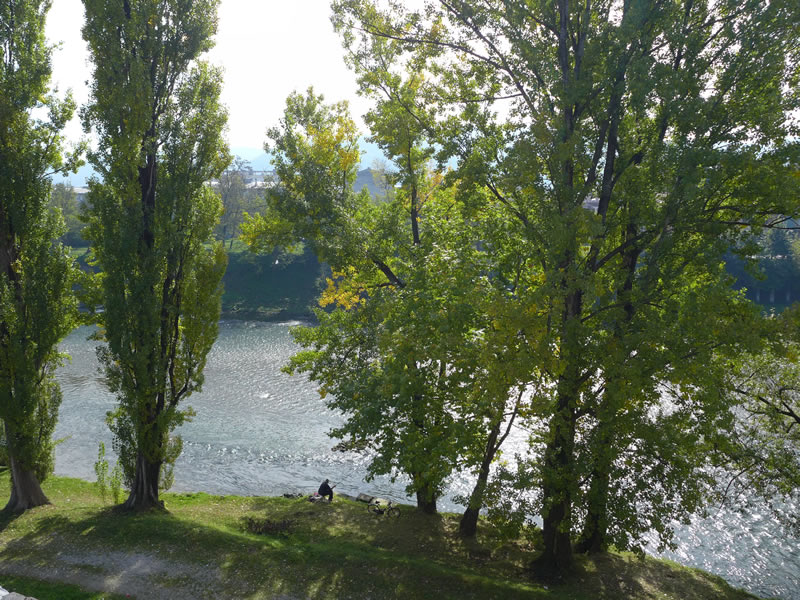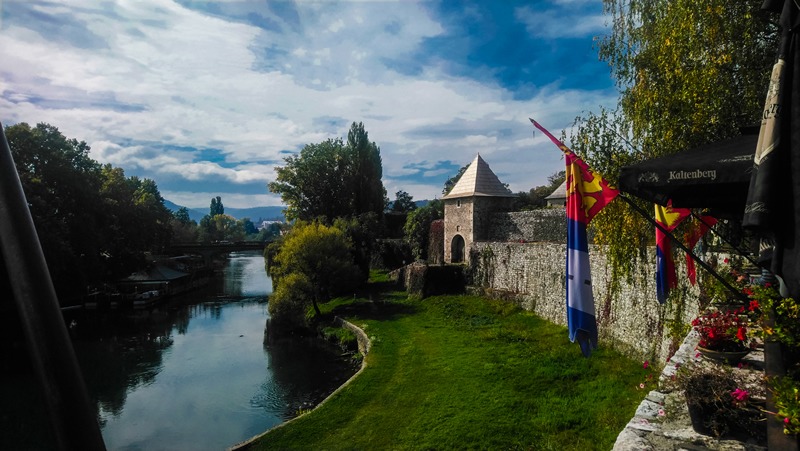 Drink Coffee
This tip will probably come on all travel guides for Bosnia and Hercegovina, as it is a great place for coffee and there's a strong coffee culture. There's loads and loads of places to drink coffee. One of the best coffees we had during our trip through Bosnia-Hercegovina was at Kafe Bar Kancelarija, a modern coffee bar with friendly and helpful staff. It is a very weird location, and a bit tricky to find. You have to enter at the back of an office building, and then you will see a sign. The prices are also very low. Another nice place is the restaurant at the Banja Luka fort, also listed under places to eat. The outside terrace has great views over the river, it's little more pricey than normal local prices, but still cheap compared to western Europe.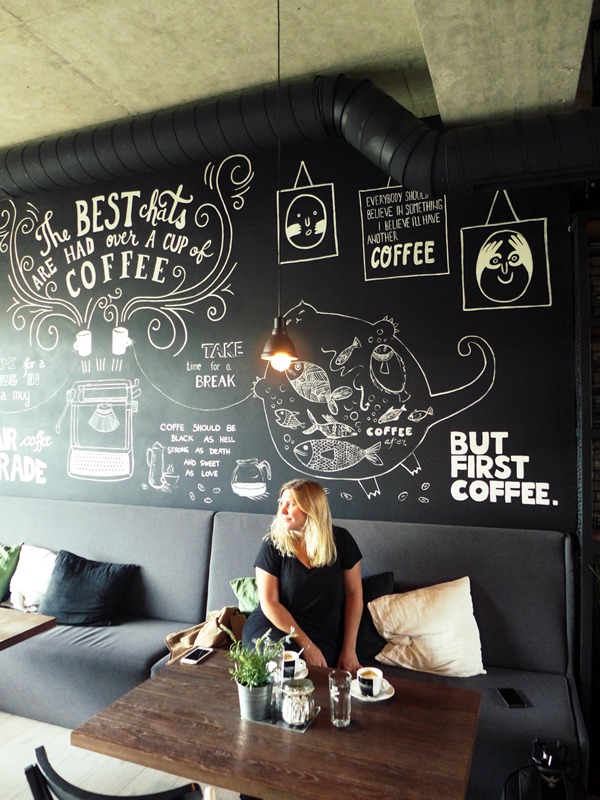 Go to Bars
Life is lived at bars in Banja Luka, so one thing to do is to choose a nice place to sit down and have a drink or a beer (or a coffee). Or do a bar hop and go to a few of them.
Visit Monuments
Again, there arean't many monuments to see in Banja Luka, but the Orthodox Church in the city center is quite nice, also the Mosque is beautiful. So these two are worth a visit.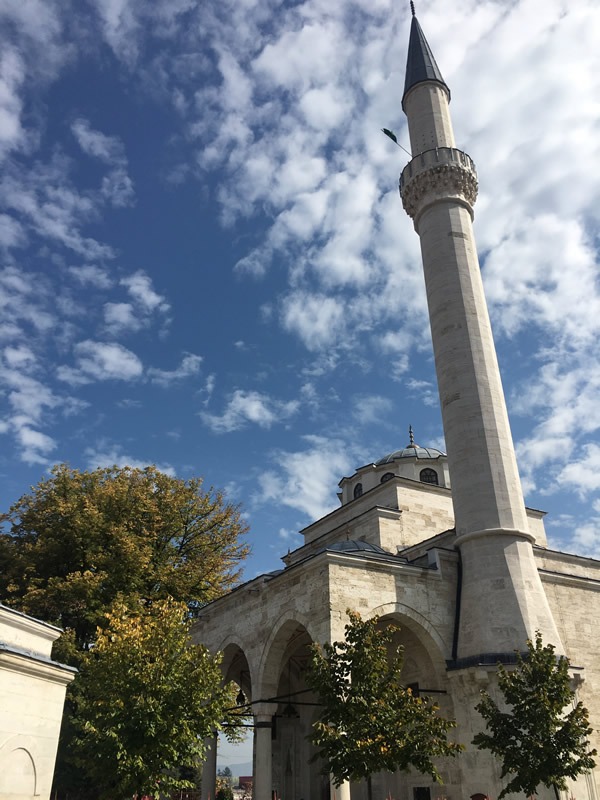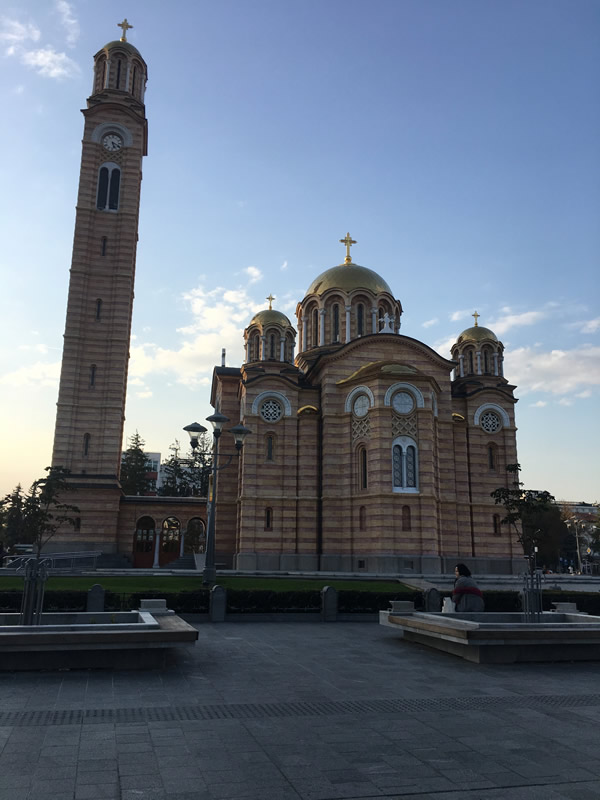 Where to eat in Banja Luka
Obelix Grill
Obelix grill restaurant, north of the center is a great Balkan Grill place with super cheap prices. This was the absolute cheapest mix grill we had in Balkans, and still very good and made on order. Definitely worth a visit whether your on a budget or not.
Restaurant Kazamat
This is probably the most upscale restaurant in Banja Luka, but it is still cheap compared to western Europe. We had a three course dinner with lots of wine for 60 euros in total. It's not the best food you will have, but the experience is worth it. The restaurant is set inside the fort with stone walls and big wooden tables. There was also a live band when we were there, who played traditional music. We had a great evening at this restaurant and would recommend it for sure! Just know that the portions are huge and make sure to book in advance as it most likely will be booked, at least during the weekend.
Kod Muje
There are two Kod Muje, one next to the mosque and one just over the bridge by the river. It's the same food and owners so visit any of them. We went to the one next to the Mosque and had some amazing Cevapi for really good place.
More Bosnia and Herzegovina!
Make sure to see our Bosnia and Herzegovina page with all our travel tips, travel map and all our blog posts about Bosnia and Herzegovina.