Jajce is a very cute little town in central Bosnia. It feels little like an Italian village mixed with Ottoman architecture. You can also see traces from the war still, as many houses has bullet holes in them still. We really enjoyed the slow pace of Jajce, a place to relax and just get lost in the small center. See our Jajce travel guide here for tips of what to do and where to eat.
Have a look at our Bosnia-Hercegovina travel map for locations.
What to do in Jajce
There is not loads to do in Jajce, but there are a few places to visit and things to do. But the number one thing is just to relax and soak in the calm atmosphere with a coffee at one of the many cafes.
Visit Jajce Fort
One must is to visit Jajce fort. It's up the hill with great views of the city and the surrounding area. The fort itself is not super interesting, as with most other forts in the Balkans, but the views are stunning! The entry is also cheap so perfect if your on a budget.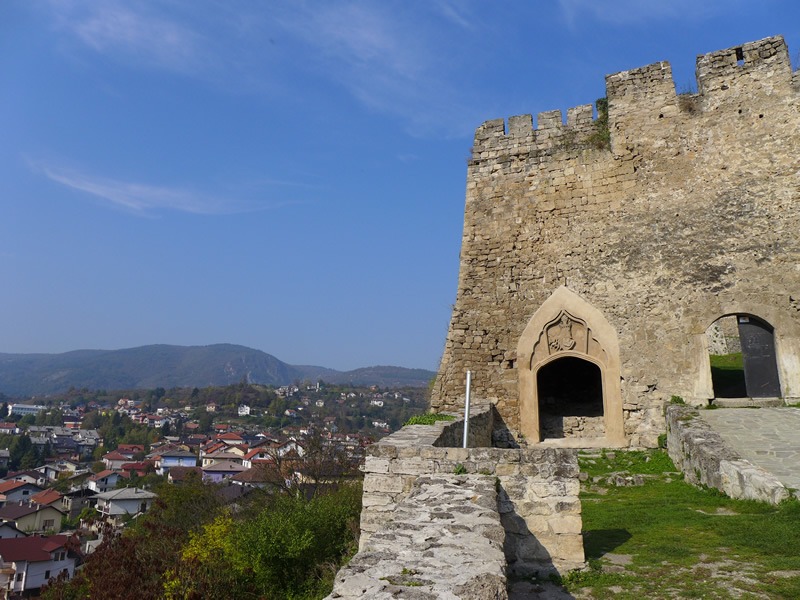 Get Lost on Purpose
It's not so easy to get lost in Jajce, but it is very nice to just walk around on the winding alleys around the fort and the centre. It's not many streets but you can see daily life once you get off the main street. It's quite a village feel to it, perfect for a slow stroll.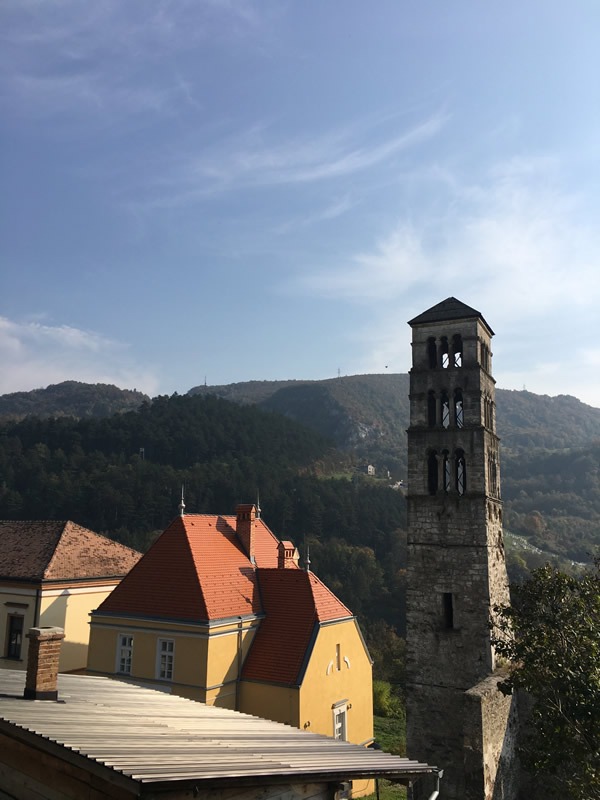 Drink Coffee
Like anywhere in Bosnia, Jajce is full of cafes to enjoy a cup of Bosnian coffee. We found the perfect place next to the catacombs. We had the best Bosnian coffee here during our month long stay in Bosnia. We had our coffee on the wall as there was no sun on the outside veranda and the very sweet and friendly brought out some pillows for us to sit on and came with the coffee and turkish delight. It's also very good price.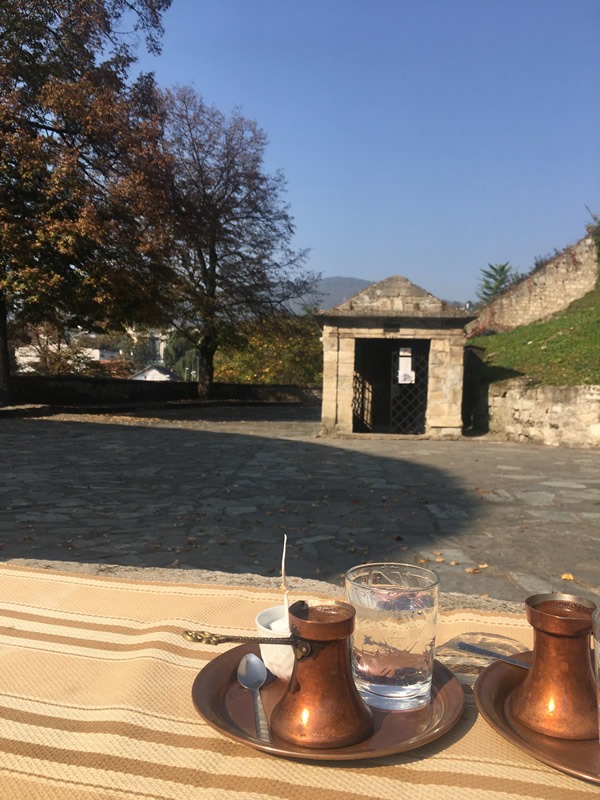 Visit the Catacombs
This is another of the very few attractions in Jajce, but it's actually quite nice. Now, we haven't been to any other catacomb so we can't compare it, but I would guess this is quite small compared to others, but still it has two floors. It's a perfect place to escape the heat if you visit during summer. If you want to kill a little bit of time I would visit, as it's on the way up the fort.
Jajce Waterfalls
What most tourist come to see is the Jajce waterfalls. It is definitely worth seeing. To go down you need to pay, but we don't think that is worth it. You get a very nice view from upstairs. Also, there is a viewpoint on the other side of the river, you can see it from the city side, there's a little open area with a table. You can walk over the bridge to get there, there's no side walk on the other side and cars drive fast, so just make sure to be careful and keep to the side as much as possible.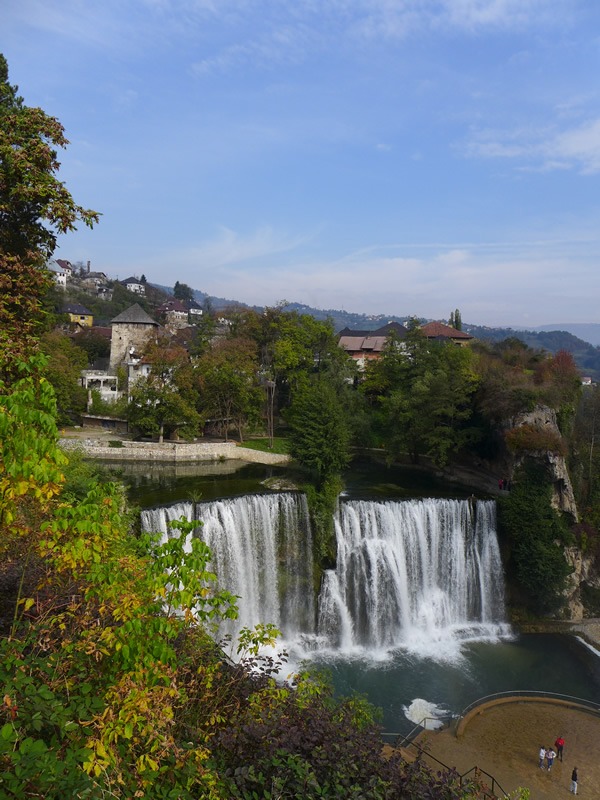 Where to Eat in Jajce
Kod Asim
This place is really nice, a little touristy but definitely worth a visit. A must try is the Lonac, a specialty for the region. It is served in a claypot and it is divine!
Kristal Grill
Good place for lunch on the main street. They serve grill dishes and some cooked meals too. The food is good and cheap!
More Bosnia and Herzegovina!
Make sure to see our Bosnia and Herzegovina page with all our travel tips, travel map and all our blog posts about Bosnia and Herzegovina.