Pula is the biggest city in Istria, Croatia, and the eighth biggest city in the country. It's located at the southern tip of the Istria peninsula. Pula is known for its large number of old Roman structures, the most acclaimed of which is the Pula Arena, a standout among other preserved Roman amphitheaters. The city has a long tradition of wine making, angling, shipbuilding, and tourism. It used to be Istria's authoritative focus since antiquated Roman times, until the point when Pazin turned into its regulatory focus in 1991.
All places listed below are listed on our Croatia map.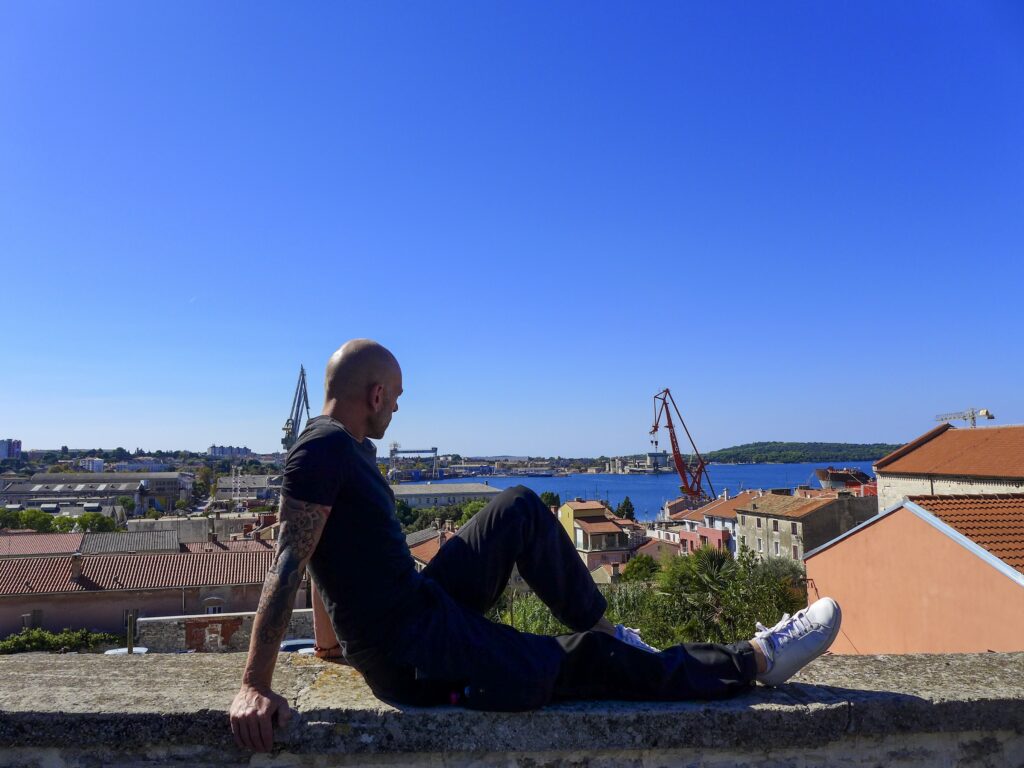 What to Do in Pula?
The city center is quite small with paved winding walkways, dozens of restaurants catering to the mostly day-time tourists which means in the evening it's pretty quiet.
The Roman Amphitheater
The amphitheater is small enough to walk around in a half hour. You get a good view inside without having to pay the entrance fee. Infact Pula's ampitheatre is more intact than it's cousin in Rome, boasting a near complete ring of walls. It is also in regular use, staging the Film Festival, the opening night of electronic music bash Outlook, Dimensions and other big-name concerts.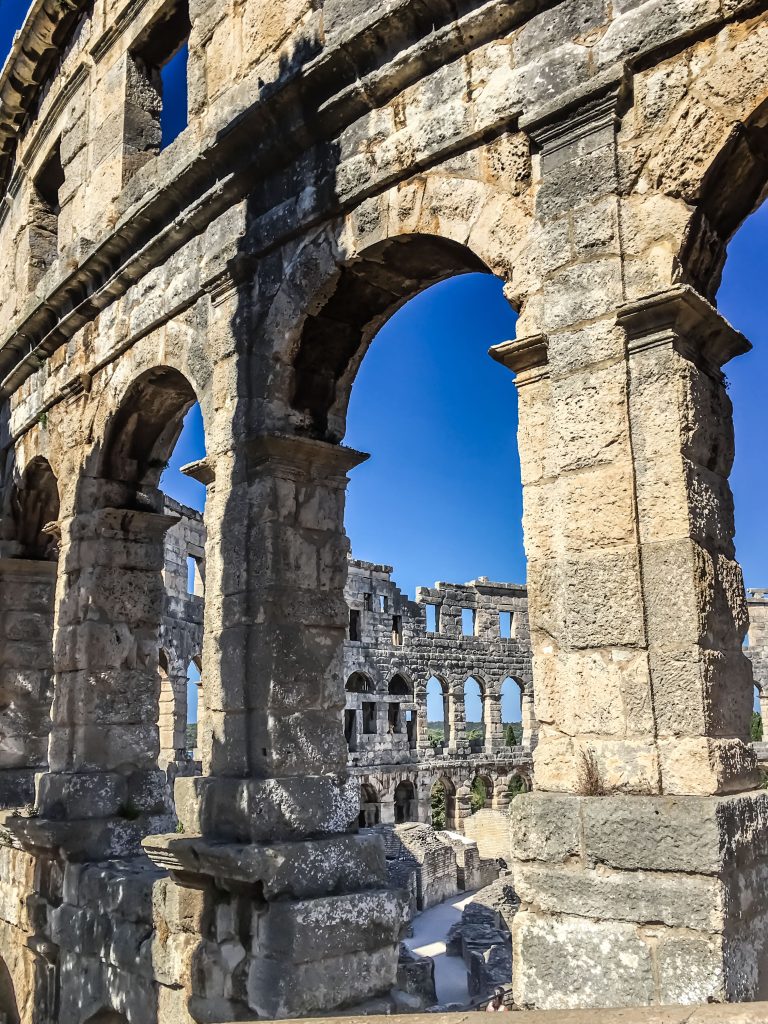 Pula Triumphal Arch
The Arch of the Sergii remains the main gateway into what is now Pula's historic center, virtually intact after more than 2,000 years. Today's pedestrians walk below its portal to access ulica Sergijevaca. You can still see details relating to the events of 31BC, the names of the Sergii clan inscribed on the columns, and a chariot on the frieze.
Fort Monvidal
There is the old Fort on the hill, again no need to walk in and pay any entrance fee if you're not really into forts and history. You can walk around the whole fort on the outside and get the same views of the historic center and the cranes of the nearby shipyard for free.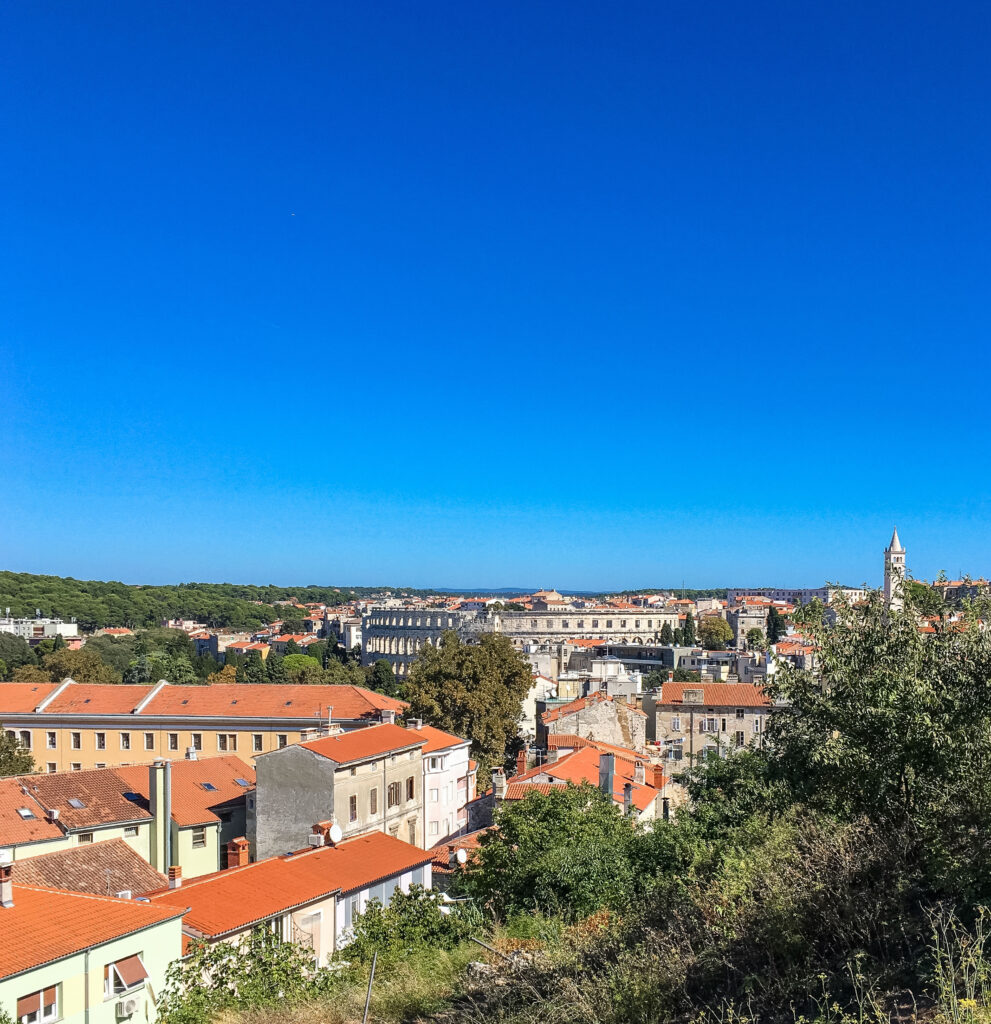 Pula Market
As well as the outside free market there is also the undercover market. It is housed in a historic building with a distinctive architectural style. Constructed out of wrought iron. Traders fill two floors with fish, meat and other local sundry produce, while local fresh fruit, vegetables, honeys, wines and oils can be found in abundance.
Most tourists will happily see all there is to offer in a day.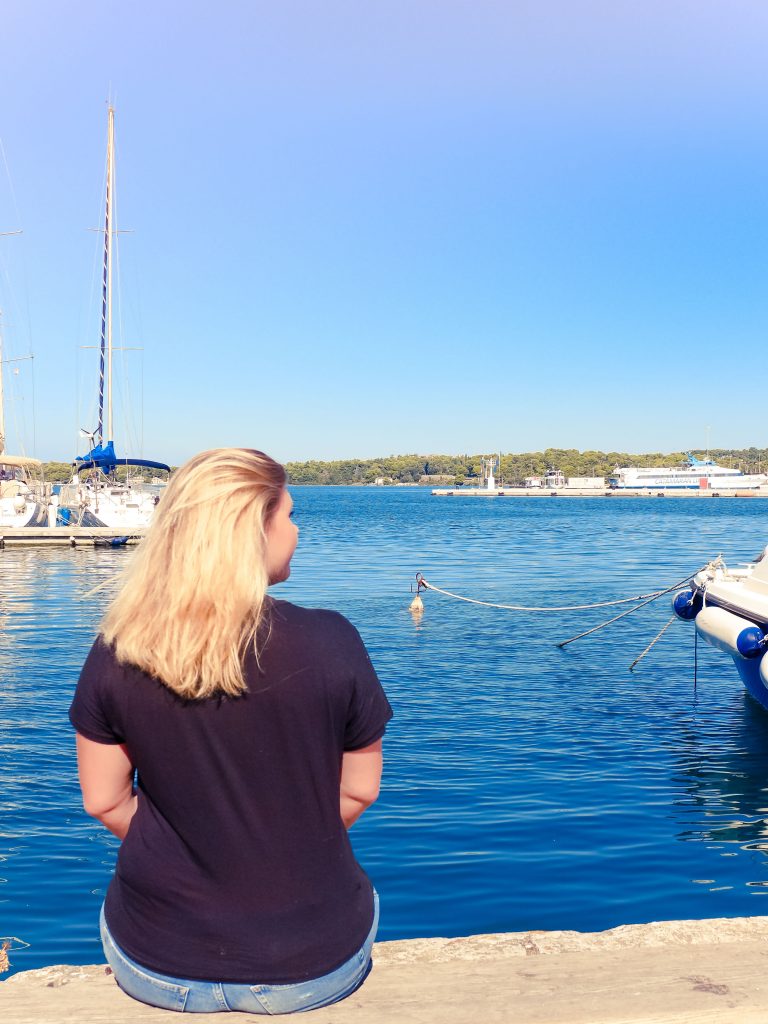 More Croatia!
Make sure to see our Croatia page with tips about travel in Croatia, map and all our blog posts about Croatia.