Sarajevo was one of our favourite stops during our 3.5 months in the Balkans. The capital of Bosnia-Hercegovina can perhaps not be described as beautiful, but the vibe is just amazing. There is also a lot to see and do in Sarajevo. This is our Sarajevo travel guide with all tips of what to do and where to eat when you visit Sarajevo.
Not many Europeans visit Sarajevo, which is a shame. It is very diverse and cultural with a lot of different things to offer. There's an ottoman area, many restaurants, communist blocks, great views, friendly people… Sarajevo has it all!
All places below are added to our Bosnia-Hercegovina travel map.
What to do in Sarajevo
We spent almost two weeks in Sarajevo so we had a chance to do a lot of things in this amazing city. In this post we will mention our favourite things we did. Sarajevo is small enough to walk around in, but local transportation is also easy, and cheap. The easiest is to go by trams.
Walk around and look at the different architecture
Do make sure to just walk around and get lost and see what you find. Look around you at all the houses, the rebuilt ones, the modern ones, the Austro-Hungarian ones, the communist buildings and the ones filled with bullet holes. It is a very interesting city to just walk around and look at the architecture in the different areas.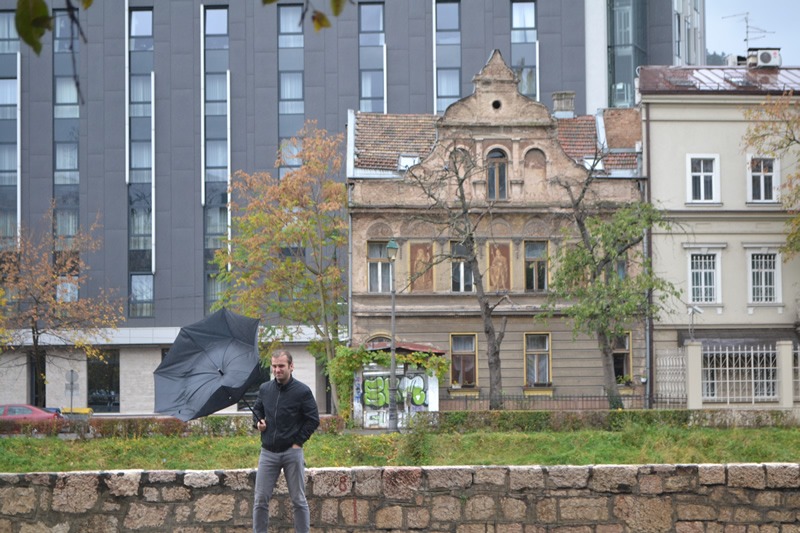 Sarajevo Bobsled Track
This is the old Bobsled track form the Olympic Games 1984. Today it's full of colourful graffiti. You can walk down the tracks to see all the graffiti. Definitely a must for anyone visiting as it's a very alternative tourist attraction, and it's also free of charge. You can take the cable car up there and walk to the bobsled tracks. Or you can take a taxi up the mountain. You could also walk, but it's a long, steep and boring road to walk up.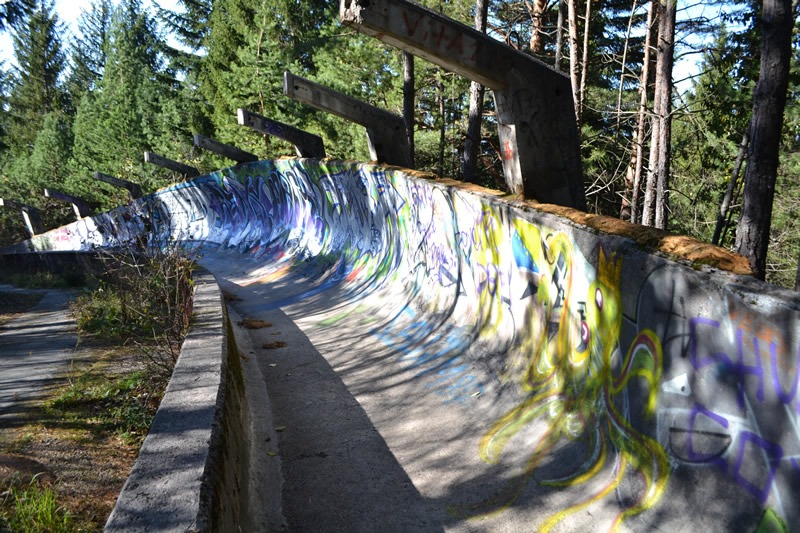 Sarajevo Cable Car
There was an old cable car running up the mountain during the Olympic games, during the siege of Sarajevo it got destroyed. But today it's rebuilt and you can go up the mountain again. It is quite pricey for tourists, so if you are on a very tight budget and only want to see the views from up there and/or visit the bobsled tracks, I would suggest taking a taxi, as this will be cheaper for you. But if you are very interested in the cable car itself then it is worth it.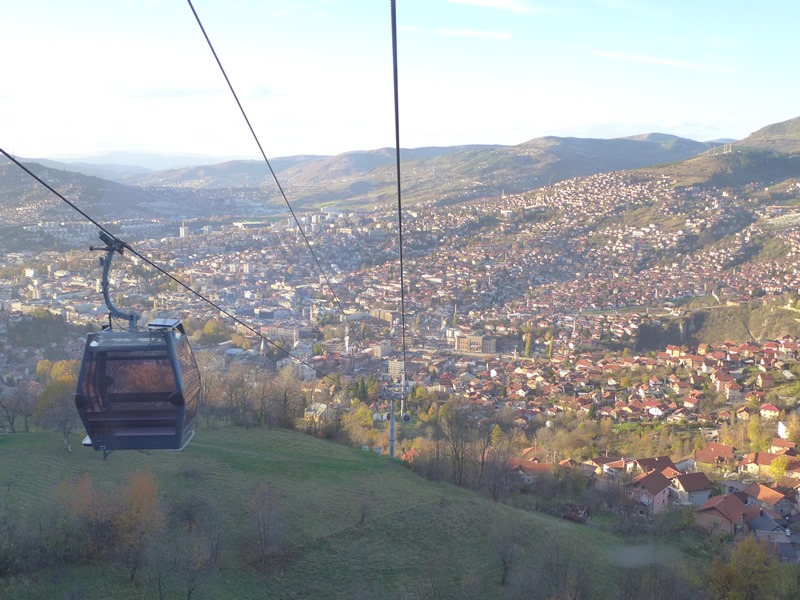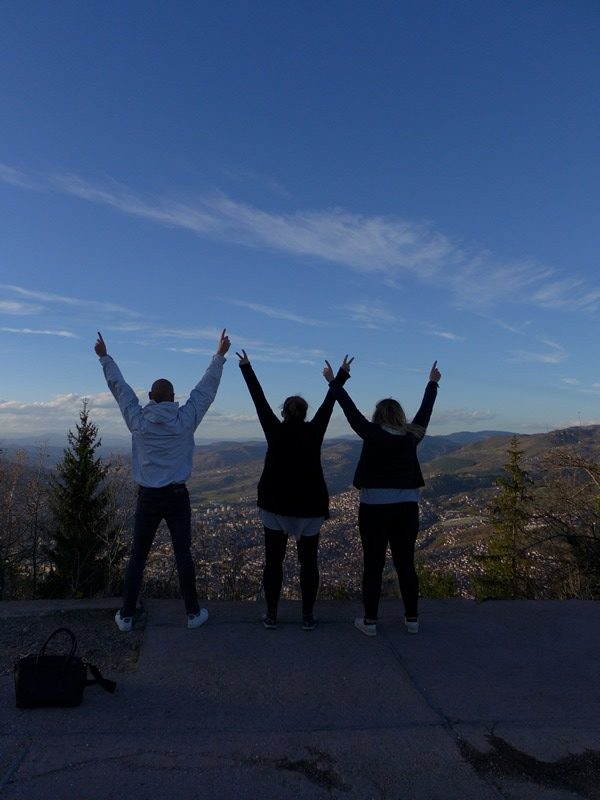 Jewish Cemetery
This is an abandoned Jewish Cemetery up one of the hills of Sarajevo. It was inaccessible due to landmines for many years, but today it is accessible again. However, it is still abandoned. This was another of our favourite places to visit in Sarajevo, and a very unique place. We were all alone while visiting and it is very beautiful and peaceful. It's walkable from the city, but it is on a hill so the walk is quite steep.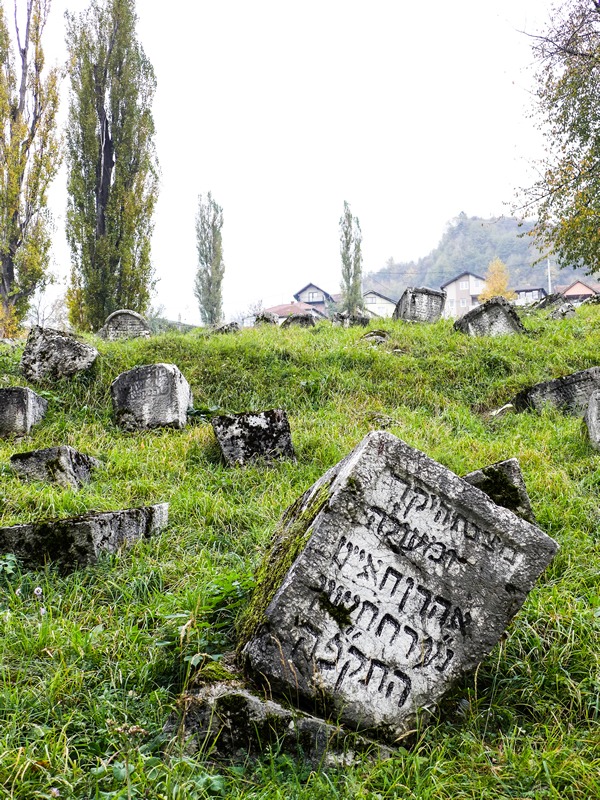 The Yellow Bastion and the White Fortress
I write these two under the same category as the Yellow Bastion is on the way to the White Fortress. The buildings are not very interesting, but you come here for the views over Sarajevo. There's also no entrance fee to any of them so it makes a great place to visit if you're on a budget.
It's a very beautiful walk to get to these two places, you will start in the old town of Sarajevo, and walk up a hill to reach the Yellow Bastion. After taken a moment there, and maybe some photos, continue the road along the hill. There is a cafe, Kamarija, just next to the Yellow Bastion, which is worth a visit. Not amazing coffee, but the views are very beautiful. After enjoying your coffee, continue through a part of Sarajevo, which feels like a small Italian mountain village, with stone houses and many small alleys. Once you found the right way (use google maps or ask someone), you will reach the White Fortress. On one side you have views over the mountains and valleys and on the other over Sarajevo, both breathtaking.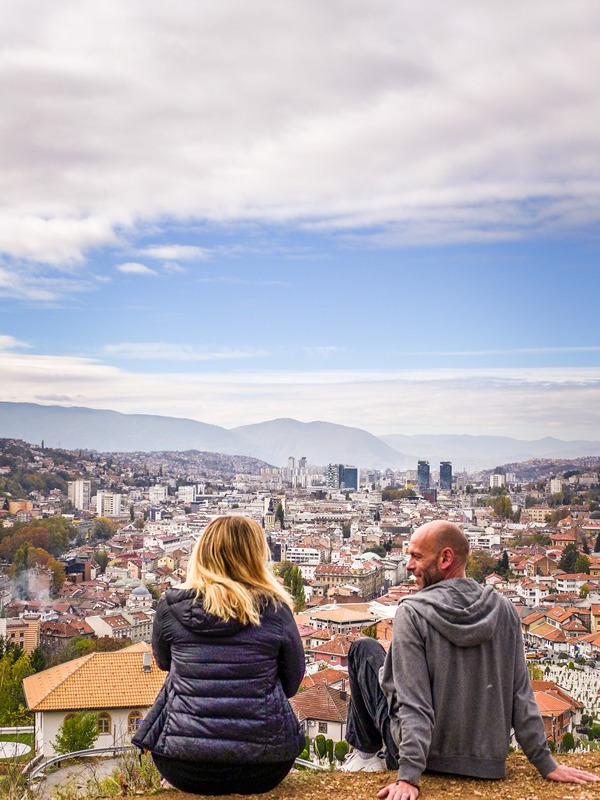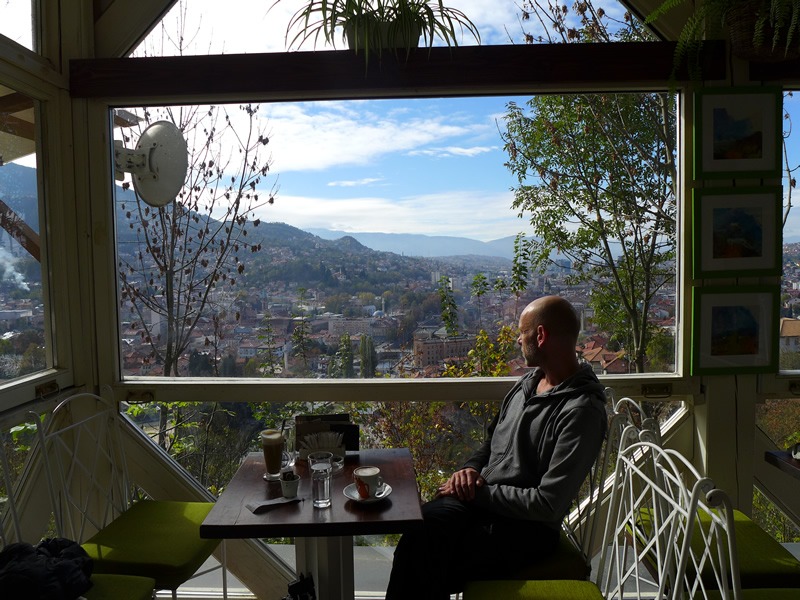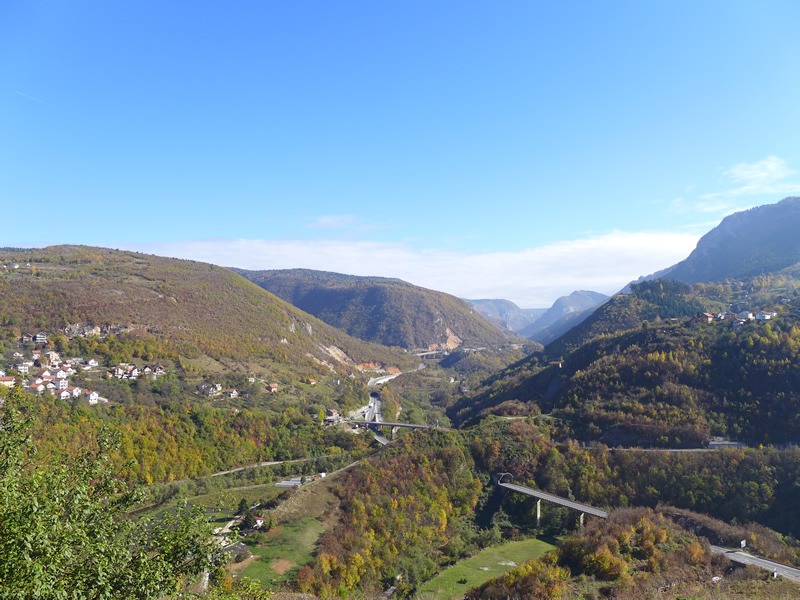 Abandoned Mansion
From the White Fortress you can also see a huge abandoned mansion. We managed to find our way there, it's above The Yellow Bastion. You can't go in, but it is quite beautiful from the outside. So if you are interested in this kind of palaces, do head over there to have a look.
Sarajevo City Hall
This building is beautiful. And you can get some great pictures under the archways at the entrence. We didn't go inside, but I've seen pictures from it, and it does look beautiful. Next time I head to Sarajevo I will make sure to go inside as well.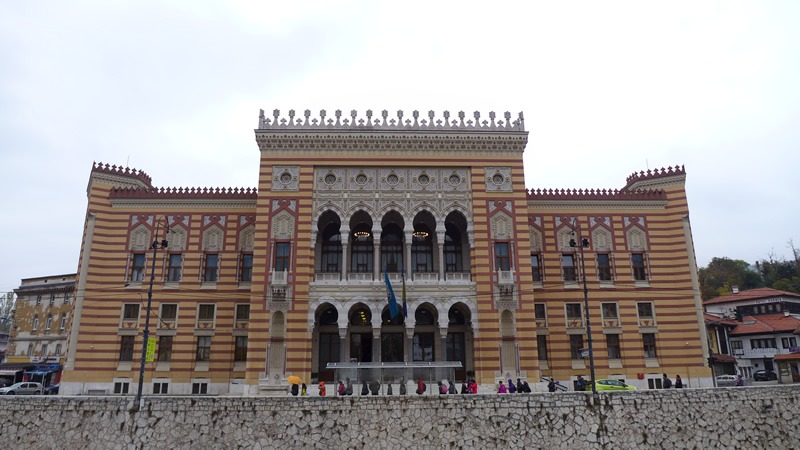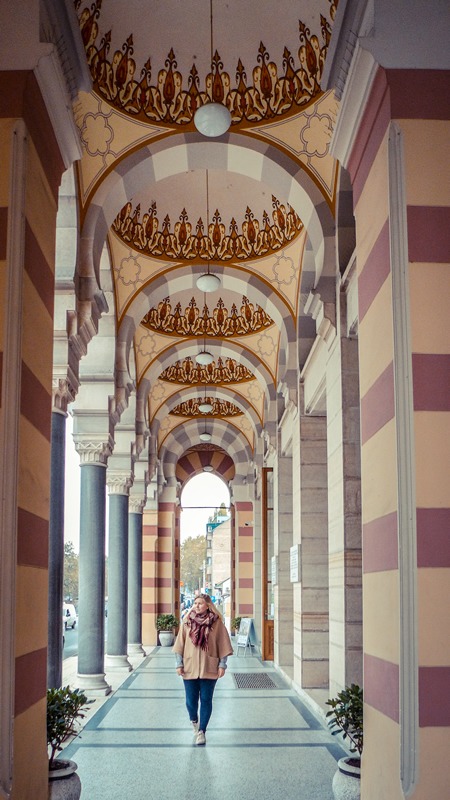 Explore Baščaršija
This is the old town of Sarajevo. It was built during the Ottoman empire and it kind of feels like being in Turkey when entering this part of Sarajevo. It is very pretty but can get extremely packed with people, especially during weekends. Try to head there on weekdays to enjoy all the small little alleys without all the people.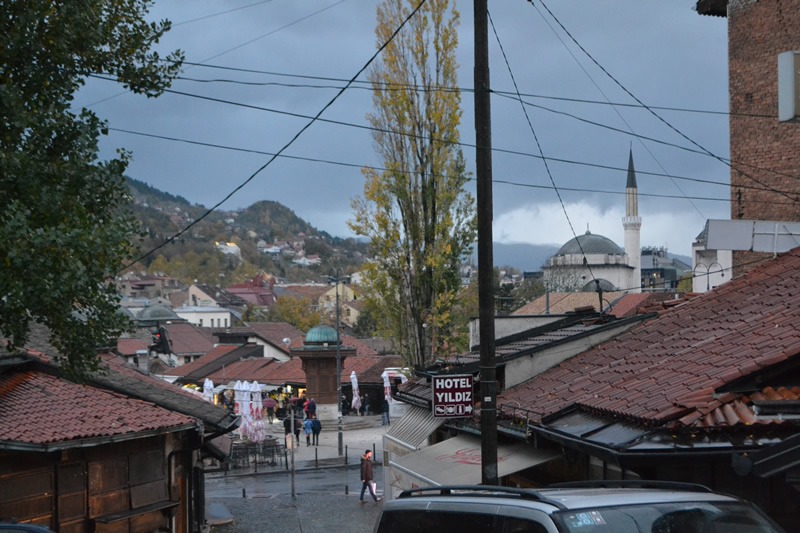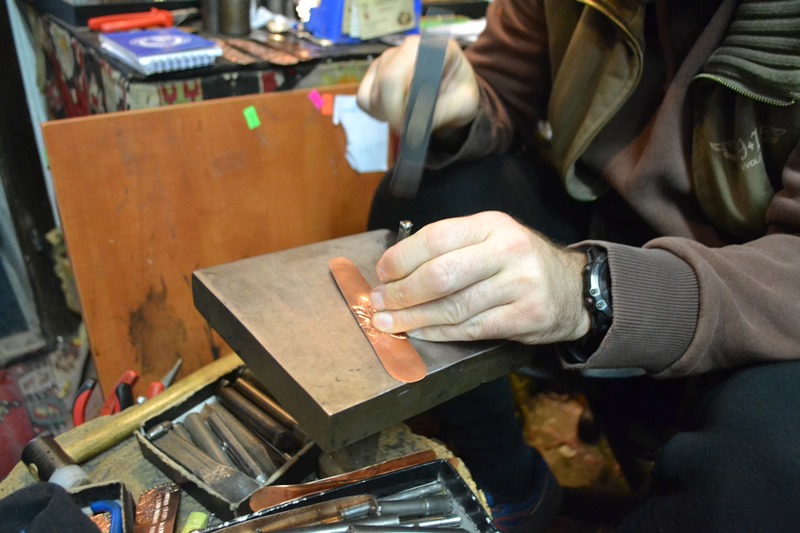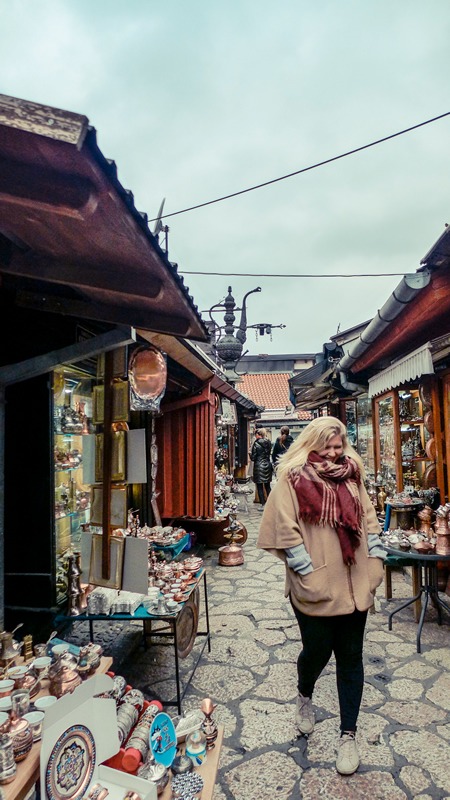 Make sure to sit down with a Bosnian coffee in this area. We really enjoyed Kaffa on the big square in Old town. Sit inside or outside with your coffee and do some people watching.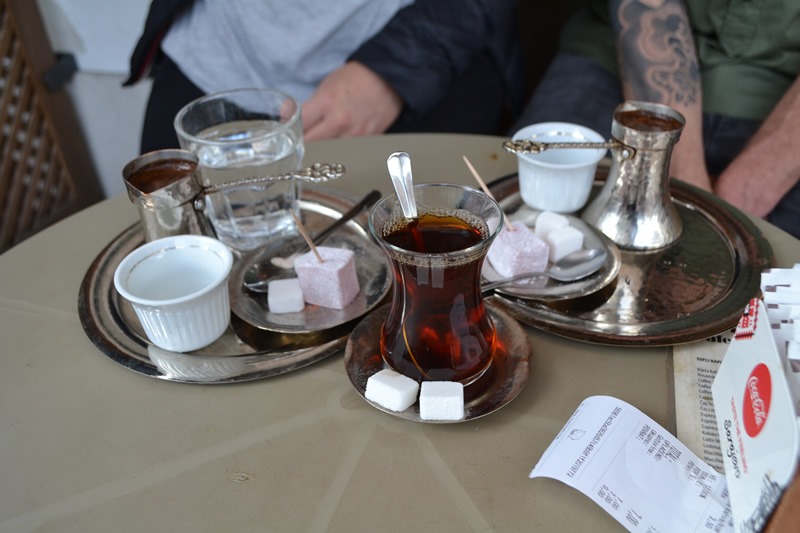 Sarajevo Tunnel museum
This was a quite interesting museum next to the airport in Sarajevo. During the siege this was the tunnel which was used to smuggle food etc. into Sarajevo. It's only about 20m of the tunnel available for visitors, but the museum is definitely worth a visit if you're interested in history. It's a bit tricky to get there without a car, easiest is to take a taxi. We took a bus, but then we had to walk for 40 minutes to the actual muesum. On the way back we hitchhiked, no locals will pick you up, but we were lucky to be picked up by a french couple.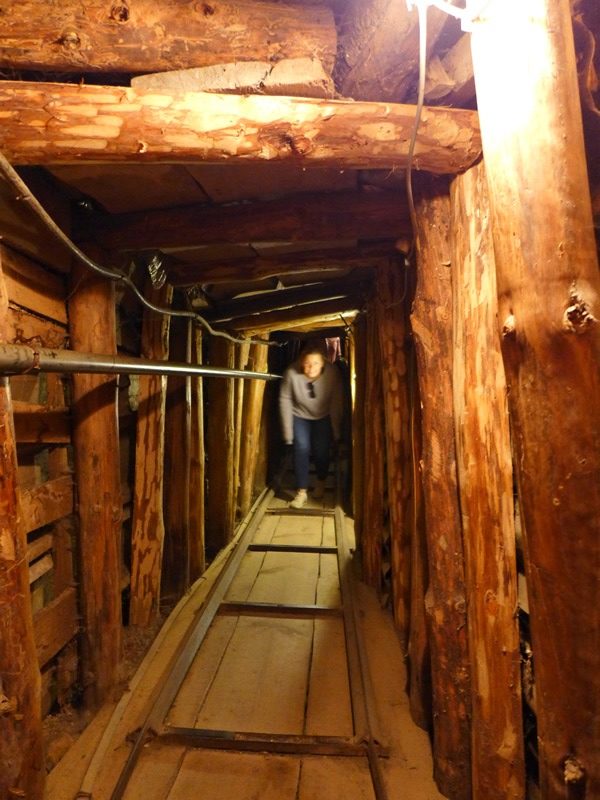 Museum of Crimes Against Humanity and Genocide
This museum is very hard. It's nothing fun about it, but we think it is an extremely important place to visit. You will learn a lot about the years during the Siege of Sarajevo. Our favourite room was the film room, which showed short films from these years. About normal life, how it was, and how people survived, and didn't survive. Again, it is very very difficult and a lot of very graphic pictures and films. So make sure to go there a day when you feel strong enough to handle it. Having said this, we still believe this is a must when you're visiting Sarajevo, to understand better how life was and why the city look like it does today.
Latin Bridge
Not super interesting, but you will probably walk by it at some point. It's an old, quite beautiful, bridge close to the old town. It is also the place where Franz Ferdinand got assassinated, you will find a plaque about this on the side towards old town.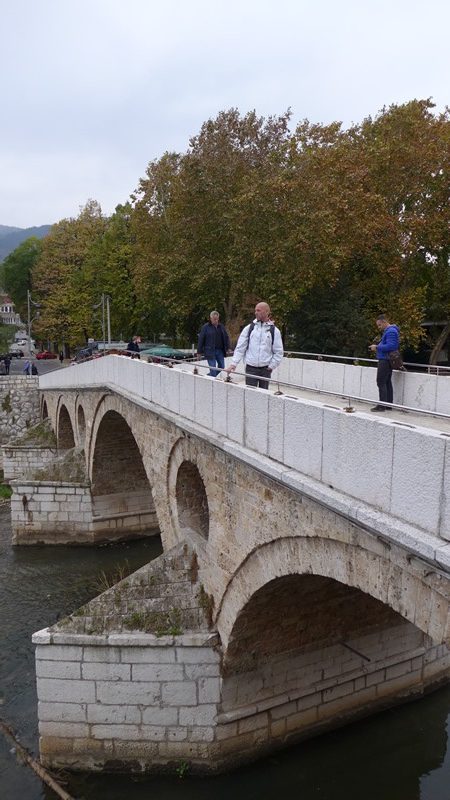 ICAR Canned Beef Monument
Again, maybe not super interesting, but it's a fun alternative thing to see in Sarajevo. It is an ironic war memorial of ICAR canned beef. Which was an inedible food, send as humanitarian food during the war.
Bars and Cafes to Visit in Sarajevo
Cafe Tito
This Tito inspired cafe, next to the ICAR canned beed monument is a great place if you are interested in Tito and the communist era. It's filled with things form this time and serves cheap coffee and beers. There's also old tanks etc. outside the cafe.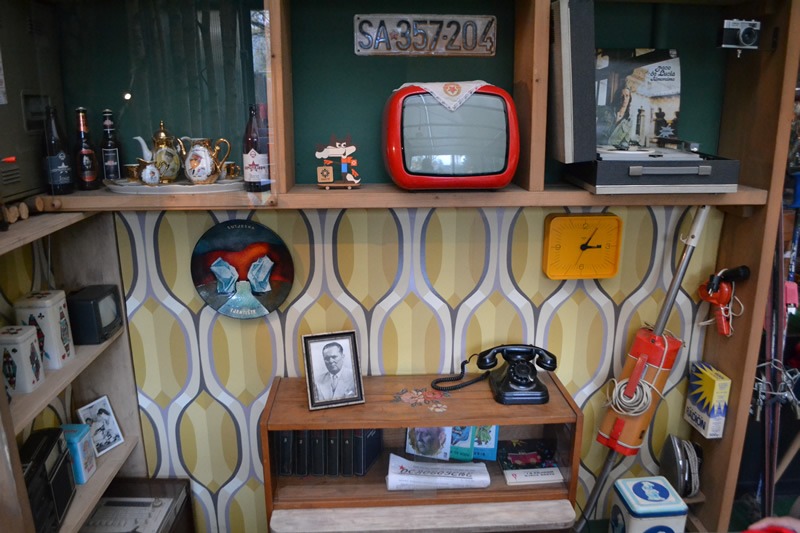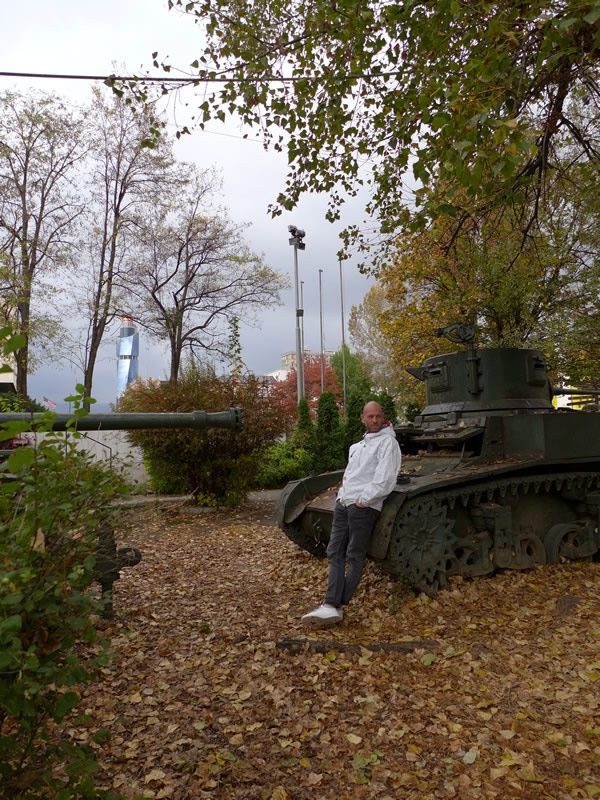 Zlatna Ribica
This bar had mad interior. Just for this reason you should go there. There are trinkets everywhere around and all different styles, which makes it quite beautiful. It's a super small bar so come there on off hours to get a seat.
Tea House Džirlo
This was our favourite hang out in Sarajevo, it is a super cozy tea house in old town. The owners are great and super friendly. You can choose from countless teas, but do make sure to try Salep, a Turkish specialty.
Where to Eat in Sarajevo
Dveri
This was some of the best food we had in Bosnia. It's a great little restaurant in old town serving traditional food. Make sure to book a table in advance as it often fills up. Make sure to try the beef steak and their home made bread.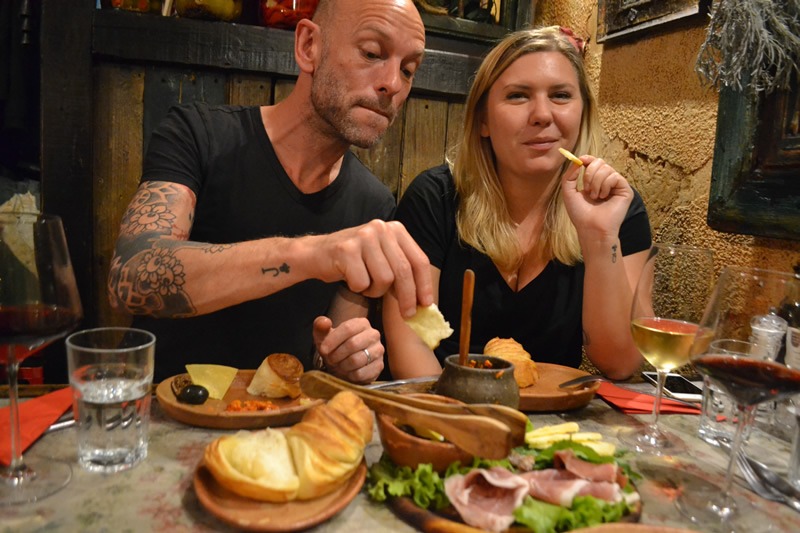 Avlija
Great little restaurant up the hill outside of the tourist area. Very good traditional food and cozy interior. Quite small so might be worth booking a table in advance.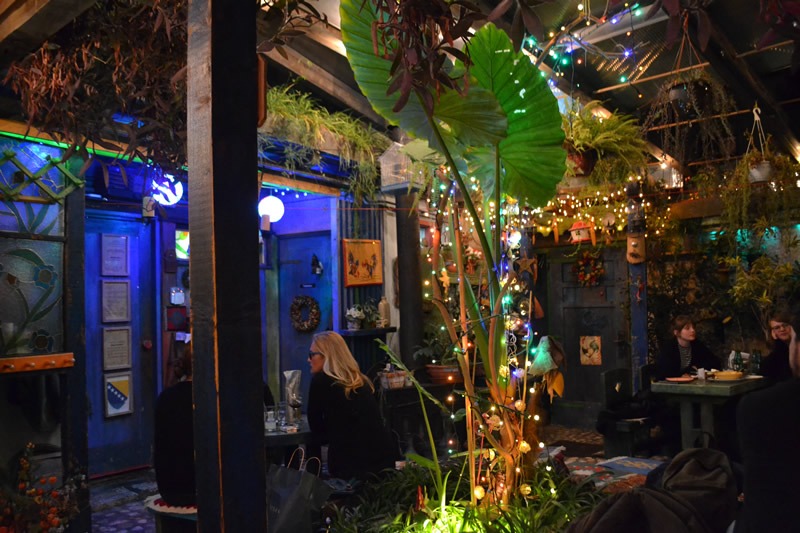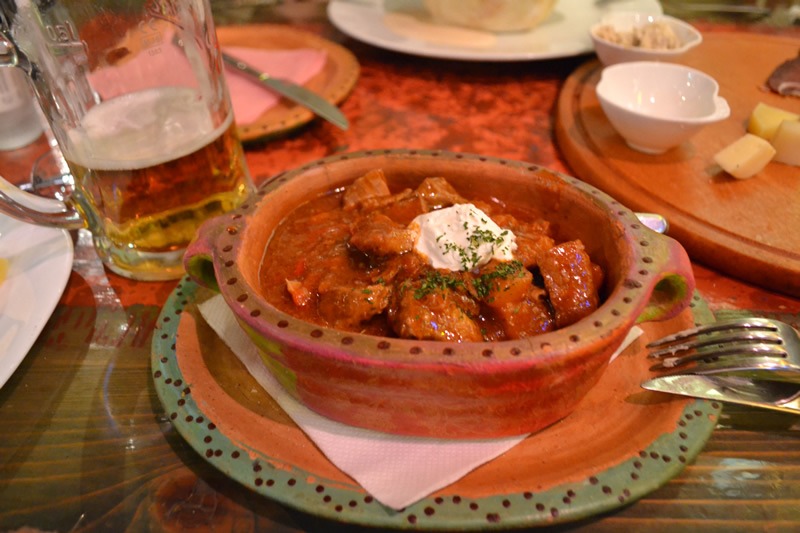 Ćevabdžinca Petica Ferhatović
Great local restaurant in old town. It was completely packed with locals during lunch. They serve traditional BBQ food, mostly Cevapi. Definitely head here for lunch.
Restoran Bijela Tabija
A nice restaurant with good food next to the white Fortress. A bit more expensive than the very local places, but still good value for money and beautiful views.
Ćevabdžinica Željo
Supposed to be one of the best Cevapi in Sarajevo. We enjoyed it but it's not the best in Bosnia! But a good cheap place for a quick lunch.
Barhana
Ok restaurant in old town, not the best, but if you can't get a table anywhere else, you can head here.
More Bosnia and Herzegovina!
Make sure to see our Bosnia and Herzegovina page with all our travel tips, travel map and all our blog posts about Bosnia and Herzegovina.